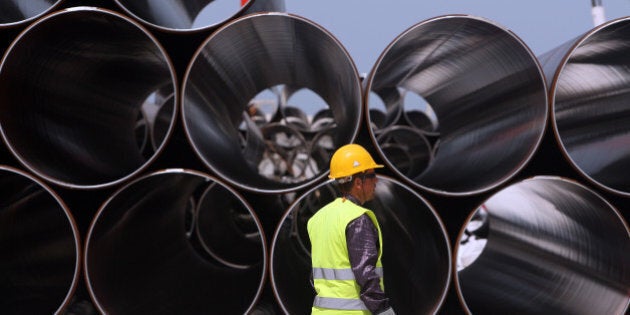 It has become a divisive issue that defines your political allegiances absolutely. Tell a green or most lefties that you're pro-pipeline and watch the hatred glaze over their eyes. Something akin to telling them you're pro-war or that you like clubbing seals, especially the little ones. Conversely, try telling certain conservatives that you're anti-pipeline. The glaze is different, more of a disgust at your stupidity. Another bleeding heart idealist.
In this rare case, the reality on both sides of the argument makes the extremity of these reactions understandable.
Despite appearances, big parts of Canada, including Alberta, are stuck in recession. The rest of Canada, including B.C. and Ontario, are doing better, but not well enough to correct the shortfall for the country. The Bank of Canada has made clear that the economy needs a major stimulus package. Without one the Bank may have to drop interest rates and drive the currency down further. This will continue to decrease our buying power as individuals and make Canadians feel poorer.
Trudeau inherited the slow pace of Canadian innovation, that remains at a stagnant one per cent. Manufacturing is trundling along insecurely, currently growing modestly, but key players such as auto manufacturing that declined all of last year can't be counted on as they once were. The country needs money, and there is nowhere to look for it other than the industry that got us into this mess.
The country needs money, and there is nowhere to look for it other than the industry that got us into this mess.
After Obama unilaterally put a stop to Keystone XL because of risks to the local environment, Trudeau is entertaining possible pipelines in two directions from Alberta: Energy East, headed to St. John's, and Northern Gateway, headed to Kitimat. They would allow our oil sands to be dug up and exploited at a phenomenal rate for decades to come. If approved, the investment will be huge and Trudeau will have delivered a much-needed but short-term boost to the Canadian economy.
Sadly for us all, however, the reasons not to proceed are equally clear. TransCanada Corporation will eventually pump millions of barrels a day along the lines. And the pipeline-friendly political atmosphere may allow Kinder Morgan to ramp up production on its existing pipeline as well.
Let's put aside the fact that these pipelines routinely break or leak and cause terrible local damage. It's probably not even worth running through the predicted effects of climate change, rising sea levels, and the increase in cancers and respiratory diseases that kill millions each year. These facts have been touted sufficiently; those who trust Science have been convinced.
Instead, I'll focus on the reputation that Trudeau was so keen to garner in Paris not long ago. "Canada is back!" he declared, and the world cheered as he and McKenna committed to a 1.5-degree Celsius limit on global warming. The world was convinced that Trudeau's election couldn't have come too soon. Independent research has been unequivocal that Canada's oil sands must be left in the ground to avoid our current catastrophic trajectory for a five-degree rise. The new Canada would no longer let this happen.
Fast-forward five short months to the first test of our resolve. The pipelines are a shot of insulin but at the cost of further investing us in a dependence on oil extraction, which has turned on us in the past, and will again in the future. It's not impossible, for instance, that global sanctions will make our pipelines uneconomical one day. Goldman Sachs and the Bank of England are already playing the odds of such an eventuality. And let's not forget the ethical cost of throwing in our lot with the worst polluters in the world.
But there are other reasons not to do it as well. Does Trudeau really want to be remembered for fighting Christy Clark from the right? Christy Clark? Or for risking the health of Canadians near the pipelines in a way that Obama refused to risk the health of Americans near Keystone XL?
In four years and for as long as people remember his name, we will associate Trudeau with any strategic decisions that betrayed the tenor of his election promises, even if they were accepted on the grounds of expediency and practicality. This is one such decision.
If the pipelines are not approved, Alberta will suffer a huge fall, perhaps a kind of collapse. The Canadian economy will take a hit. This will be felt in Winnipeg, Saskatoon, even Toronto, even Vancouver. People will lose their jobs; some players may disappear. But it will also turn us away from the unsustainable direction fostered by the last government.
New, cleaner industries more befitting an educated, technologically advanced Canada will continue to be developed and in time produce economic growth. They won't make us rich right now, or in this election cycle, but it is a certainty that the alternative energy sector is not going away; in fact, it is a certainty that it will take over.
Who thinks the world will burn fossil fuels forever? In time it will be forced on Canada. A switch from fossil fuels to alternative energy is inevitable, and we'll have our slump then, especially if we continue to invest in oil.
I know that Trudeau is under tremendous pressure. Alberta will revile him. Oil and gas, construction, even the trade unions may take out attack ads against him next election. The most powerful lobbies in the country will claim that he has abandoned them. The public will still be split. He'll be forging legacy for the next generation, and they can't vote yet. But true leadership is seldom easy.
Trudeau has to decide whether his government is to be remembered as the last of the proponents of fossil fuels, or the first of the innovators, ahead of their time, that invested in a cleaner country and a cleaner world.
Follow HuffPost Canada Blogs on Facebook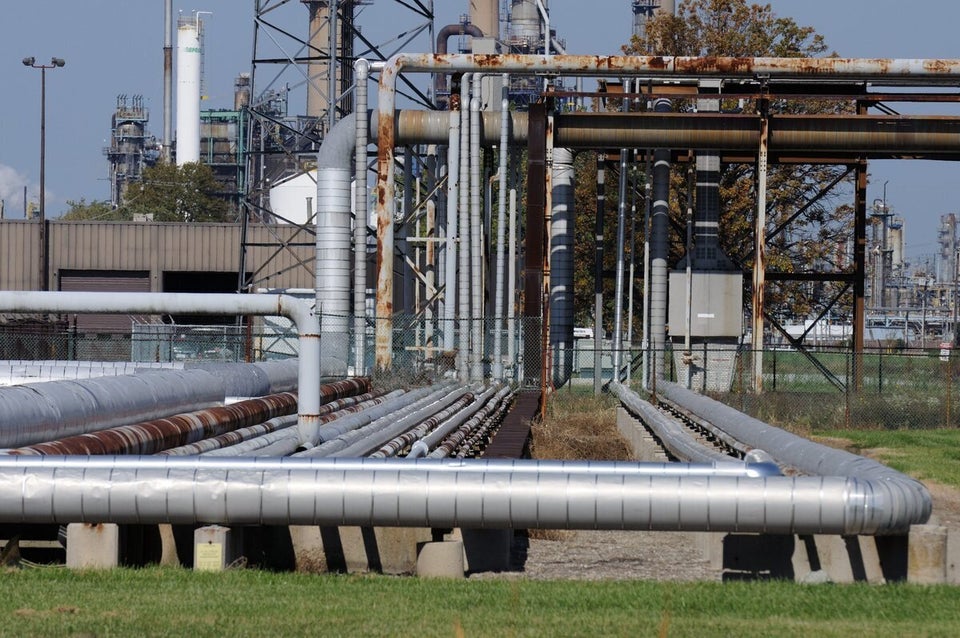 Energy East Pipeline Explained