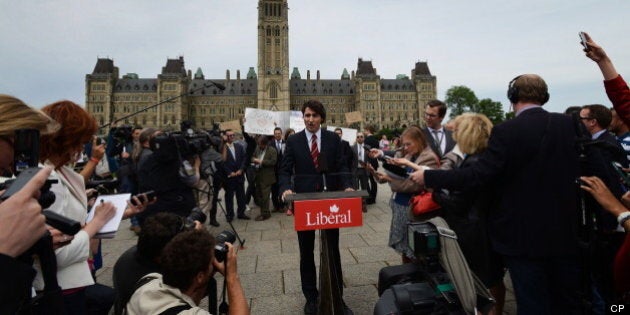 The news that the Prime Minister's Office orchestrated a Parliament Hill protest against Justin Trudeau earlier this month — with the help of some Tory interns — sparked a lot of chatter on Tuesday.
What's more, it appears requests for information about the event sent to the RCMP and Heritage Canada were passed on to the PMO. Sergeant Julie Gagnon said she had no explanation for how the PMO would have known about the media request.
The entire episode struck a nerve with many taking to Twitter to lambaste the "frat house" vibe in the Prime Minister's Office, where young Tories may be in need of "adult supervision."
Others suggested the faux protest was not unlike those Liberals once directed at the New Democratic Party.
Check the gallery below for a small sample of reactions.
Popular in the Community