OTTAWA — The Prime Minister's Office orchestrated a protest earlier this month at which Conservative party interns mocked Liberal leader Justin Trudeau during an open-air news conference.
The Huffington Post Canada's media requests to other agencies inquiring about the Trudeau protest also made it back to the PMO, which has been badly shaken by a Senate expense scandal that claimed former chief of staff Nigel Wright.
HuffPost has learned the PMO assembled several Conservative party interns and staff to draw up signs mocking Trudeau after being tipped off by Twitter that the Liberal leader planned to announce new measures to increase transparency in the House of Commons outside Parliament near the Centennial Flame. Holding signs quoting Tory attack ads, the young Conservatives stood behind Trudeau's podium during his televised speech.
Liberal party researchers and journalists identified several participants in the demonstration — among them Maddy Stieva, Carl-Olivier Rouleau, Stav Nitka, Nick Young, James Mitchell and Grant Dingwall. None returned messages requesting comment.
Story continues below slideshow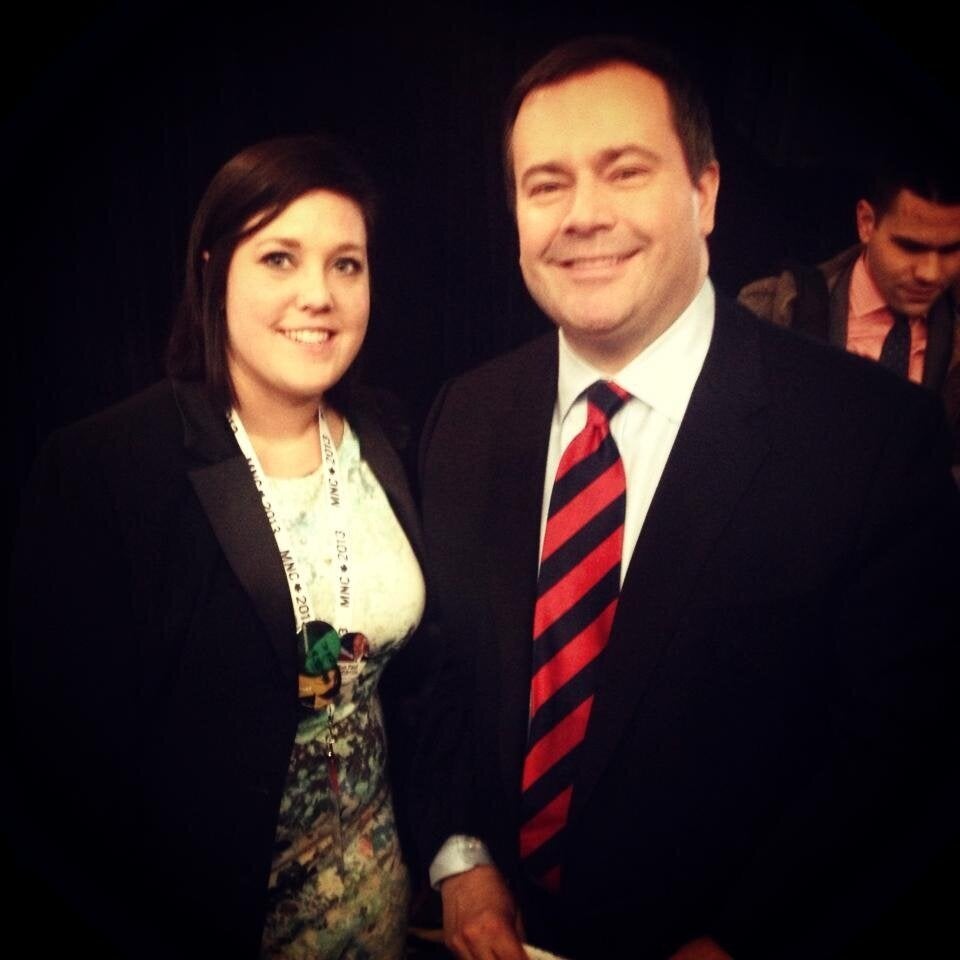 Young Conservatives At Trudeau Rally ID'd
Jenni Byrne, the Conservative party's director of political operations who has been playing a more active role within the PMO since Wright resigned in May, instructed the interns not to speak to HuffPost.
Requests for information about the June 5 event sent to the RCMP and Heritage Canada appear to have been passed to the PMO. When asked if it is standard operating procedure for the national police force to send media requests to the Prime Minister's Office, Sergeant Julie Gagnon said "we do not discuss media calls with PMO." She had no explanation for how the PMO staff would have known about the request.
Inquiries about permits were directed to Heritage Canada. HuffPost asked the department whether a permit was required to demonstrate on the Hill, whether the participants had a permit and, if there was a permit, to whom it was issued. The department refused to answer, other than saying: "Individuals and groups are welcome to use Parliament Hill to make their views known."
The departmental spokesperson requested anonymity. " I don't want my name online for 10 years tied to this," the civil servant said.
The RCMP told HuffPost the group did not have a permit. "Although one is not mandatory, it is encouraged as it assists with the planning for a safe event," the force said. The RCMP said that when they approached the group and informed them about the process to get a permit, the demonstrators left on their own.
The competitive Conservative internship is open to party members enrolled in a post-secondary institution. In order to apply, the students must receive a recommendation from an MP, a senator or someone highly ranked in the party and must write essays on such topics as: "What do you think the biggest success of the Harper Government has been over the last six years?" and "Who is the political figure you admire most and why?" (Interns joke that the right answer to that question is Stephen Harper).
Among those taking part in the fake protest were:
- Maddy Stieva: According to a cached copy of her LinkedIn profile, Stieva is, since May, a Conservative Party of Canada summer intern. She lists her location as Caledonia, Ont., and writes that she is student at McMaster University. She previously worked at Starbucks and spent eight months working as secretary treasurer for the Ontario PC Youth Association.
- Nick Young: According to Conservative party documents, Young is a party staffer responsible for political operations in Ontario.
- James Mitchell: Like Young, Mitchell works at the Conservative party headquarters in Ottawa, according to Conservative party documents, and is in charge of political operations for Western Canada and the Northern Territories.
- Grant Dingwall: A former Conservative staffer on the Hill between 2008 and 2011, Dingwall left to work at Queen's Park for Progressive Conservative MPP Rob Milligan. On his LinkedIn profile he writes that he's a "communications professional looking for new opportunities."
- Carl-Olivier Rouleau: The Conservative party intern is pictured on his Facebook profile with Defence Minister Peter MacKay. Rouleau describes himself as the president of the Conservative Club at the Université de Montréal. He says on his LinkedIn profile that he an intern with the Conservative Research Group this summer.
Rouleau is referring to the government's caucus research bureau, the Conservative Resource Group (CRG). It receives $2,484,368 annually in public funds for employee salaries, contracts, office supplies and translation services according to the latest figures published in April.
Despite receiving money from taxpayers, "National Caucus expenses are not subject to public disclosure," according to rules MPs have set for themselves. Every recognized party receives funds to operate a research bureau (the NDP received $2,363,187 and the Liberals $1,177,425). They are designed to assist MPs with their parliamentary duties "wherever performed and whether or not performed in a partisan manner."
The research bureaus are not, however, supposed to fund "activities related to the administration, organization and internal communications of a political party" or activities designed, in the context of an election "to support or oppose a political party or an individual candidate."
The Conservative internship pays students $1,700 a month and offers experience in the office of an MP or minister as well as experience working at Conservative party headquarters or for its caucus research bureau. Interns regularly hear from guest lecturers and meet Tory insiders. It is often the first step to finding full-time work on Parliament Hill.
Conservative party spokesman Fred DeLorey told HuffPost interns are paid by their specific employer. "Interns who spend the summer in ministers' offices don't engage in partisan political activities; those who work for the Conservative party or CRG do," he said.
The Liberal whip office recently met with Sergeant-at-Arms Kevin Vickers, the man responsible for security on Parliament, and asked him to look into the Tories' use of interns to demonstrate against Trudeau.
Vince MacNeil, a spokesman for the Liberal whip office, said his party wants to work in an environment of mutual respect.
"It's fine to disagree about public policy, but we don't think mounting fake protests of each others' media availabilities does any good for anyone," he said.
Parliament's rules state that MPs are supposed to be free from "obstruction, interference, intimidation and molestation" in the carrying out of their duties on the Hill.
But the archaic rule states that those privileges are reserved for inside the House of Commons and during travels to and from the chamber, said Heather Bradley, a spokeswoman for Speaker Andrew Scheer. It is not clear whether Trudeau's outdoor press conference would be covered under the rule.
In 1998, Logan Day, a Reform party staffer and the son of Stockwell Day, was banned from the Commons foyer for a year after he draped a Canadian flag over the shoulders of Bloc Québécois MP Suzanne Tremblay.
According to news reports at the time, Day said the ban was a "penalty" imposed by then speaker Gilbert Parent but overseen by Reform party whip Chuck Strahl.
Because there was no public ruling about the incident, it's unclear what rule Day was seen to have violated.
As for what, if anything, will happen with the Trudeau protest and the young Conservatives, the Sergeant-at-Arms will look into the matter and communicate with the Liberal whip, Bradley said. The Liberals' MacNeil wasn't sure if anything would come of it.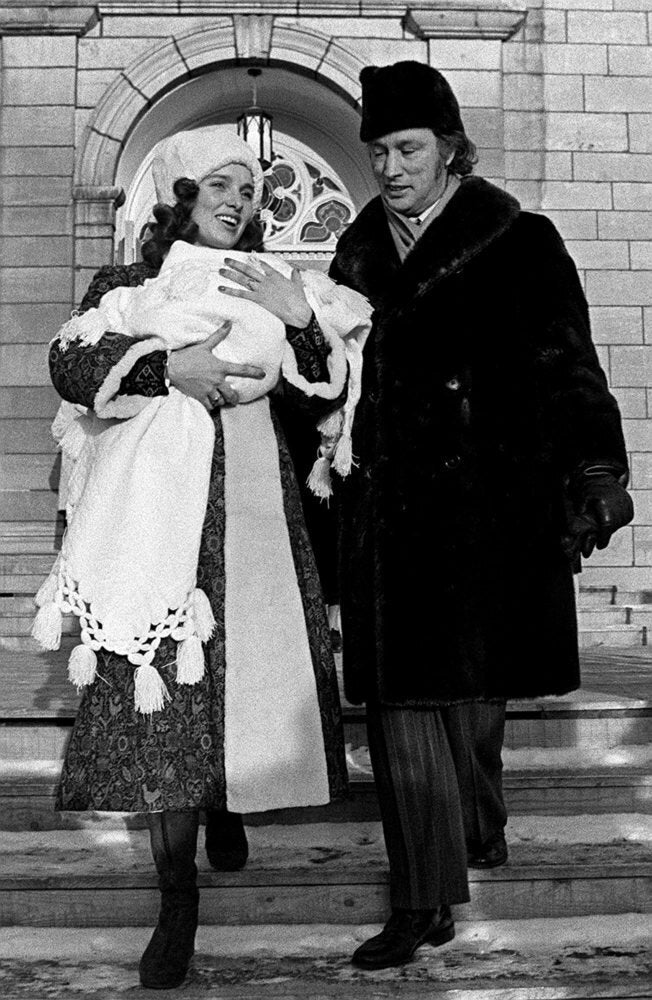 Justin Trudeau Through The Years