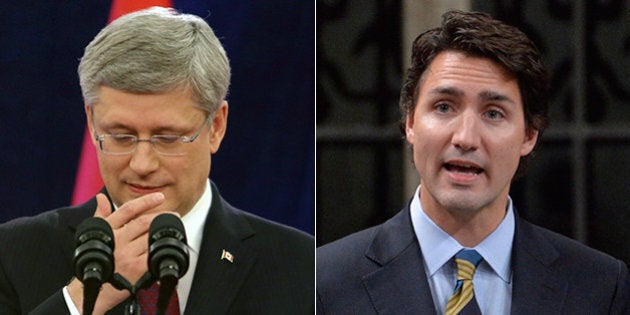 The Conservative government has commissioned a number of studies looking into the factors that lead to terrorism after spending more than a year ridiculing Liberal Leader Justin Trudeau for saying we need to look at the "root causes" of terror.
The five new studies have been commissioned by Public Safety Canada under the auspices of the Kanishka Project, a five-year, $10 million project announced in 2011 to research questions related to terror.
The studies are aimed at a wide array of issues related to why individuals become involved in extremism. The five studies will cover:
- "Psychology, social psychology and counter-terrorism: susceptibility to violent extremism"
-"Gender dynamics in radicalization to violence and in countering violent extremism"
Three of the tenders for research include the following passage on the "complex" reasons individuals become involved in terrorism.
"There is no single, simple process: when and why some groups or individuals commit acts of terrorism while others do not is context-specific, as it involves the coming together of a constellation of events and factors at individual, group and social levels. And a constellation of factors in one case can be very different from that in another. Consider a rapid escalation towards violence in a small group of peers versus a slow development of a larger network. For such reasons, there is no simple or single set of factors, events or processes to determine vulnerability to recruitment or likelihood of engaging in violent extremism."
The passage continues, directly calling for research into why individuals and groups turn to terror.
"The picture is clearly complex, but patterns exist, so elements of the picture can be clarified, such as when and how groups form, how they evolve and gain or lose support (from financial to moral), when and why individuals and groups turn violent, and so on. "
The studies come as western governments are expressing increased concern about citizens travelling to terror hotspots for training with the intent of returning home to carry out attacks. RCMP Commissioner Bob Paulson told a parliamentary committee Wednesday that the RCMP and CSIS are tracking 90 individuals suspected to be involved in such activities.
Over the last year, the Conservatives have pilloried the Liberals for comments Trudeau made about the causes of homegrown extremism.
"We have to look at the root causes," Trudeau said. "Now, we don't know now if it was terrorism or a single crazy or a domestic issue or a foreign issue. But there is no question that this happened because there is someone who feels completely excluded. Completely at war with innocents. At war with a society. And our approach has to be, where do those tensions come from?"
Prime Minister Stephen Harper obliquely criticized Trudeau for his statements soon after, saying that "When you see this type of violent act, you do not sit around trying to rationalize it or make excuses for it or figure out its root causes."
After the arrest of two men in an alleged plan to derail a Via Rail train, Harper said it was not the time to "commit sociology."
The Tories featured Trudeau's comments in an attack ad and earlier this week Conservative MPs cited the "root causes" statement to attack the Liberals' decision not to support the government motion endorsing the deployment of Canadian fighter jets to the international mission against ISIS (also known as ISIL, the Islamic State of Iraq and the Levant).
"They are looking at ways in which we can obviously prevent and pre-empt terrorist acts. I think there is a difference," MacKay said, according to CBC.
"This study is obviously going to give us an insight into what people are thinking. Obviously we want to know if there are further actions we should be taking. That informs all public decision."
Jason Tamming, spokesperson for Public Safety Minister Steven Blaney, told HuffPost that, "Unlike Justin Trudeau, our Conservative Government will not make excuses for those who engage in terrorism."
"While we believe that prevention and intervention are important, ultimately our security, law enforcement, and military personnel will degrade and destroy any terrorist threat," Tamming said in an email.
"Put simply, the root cause of terrorism is terrorists. They are evil individuals bent on barbaric actions, such as the murder of innocents."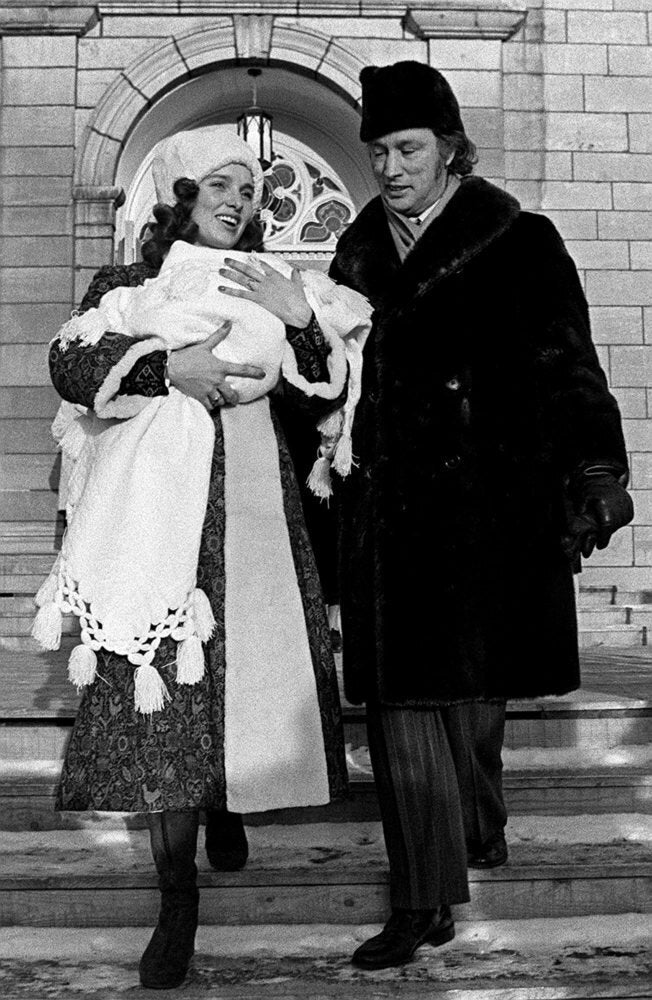 Justin Trudeau Through The Years