Prime Minister Justin Trudeau says his government will not decriminalize marijuana before moving to fully legalize the drug next year, even if that means Canadians who smoke pot end up with criminal records in the meantime.
NDP Leader Thomas Mulcair said "thousands and thousands of Canadians will have criminal records for the rest of their lives" because the Liberals won't take more immediate action. He mocked that Philpott — "in New York, of all places" — was saying that "maybe" Liberals will present a bill next year.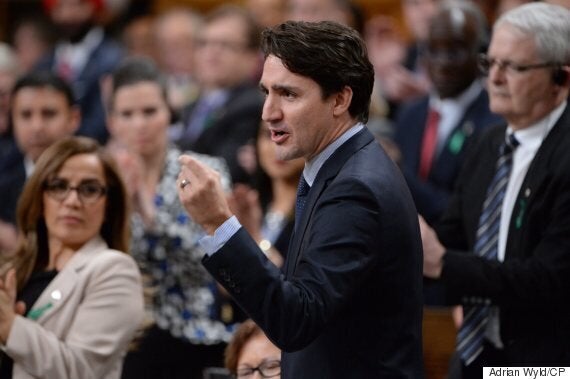 Prime Minister Justin Trudeau speaks in the House of Commons in Ottawa on Wednesday. (Photo: Adrian Wyld/Canadian Press)
"In the meantime, will the prime minister at least promise that there will be legislation to remove the criminal records?" Mulcair asked.
Trudeau sarcastically shot back that he's always curious to see what Mulcair's position on marijuana will be. Liberals have been clear for years, he said, that legalization and regulation is the best way to protect children.
"Decriminalization, as this member proposes, actually gives a legal stream of income to criminal organizations," he said. "That's not what anyone wants in this country."
Mulcair said New Democrats have held the same position for 40 years — to "stop sentencing people to jail terms" by decriminalizing.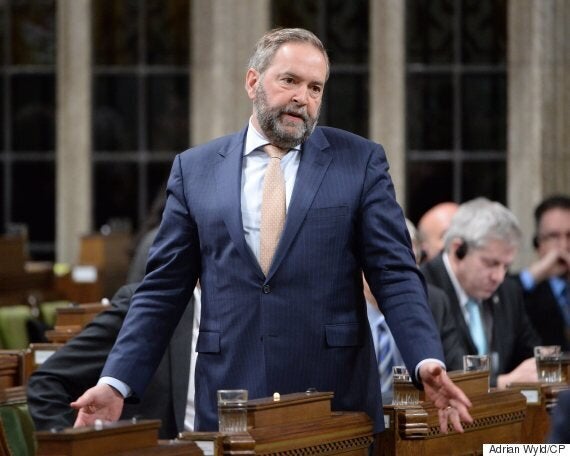 NDP Leader Tom Mulcair asks a question during Question Period in the House of Commons in Ottawa on Wednesday. (Photo: Adrian Wyld/Canadian Press)
New Democrats have pressed Liberals several times since the election to clear up precisely when they intended to legalize the drug. Offering no timeline, they argued, only sowed confusion.
Last month, NDP MP Anne Minh-Thu Quach challenged Liberal MP Bill Blair on the matter in the House of Commons. Blair, a former Toronto police chief and current parliamentary secretary to the minister of justice, is running point on this file.
Quach said that as Liberals move forward with consultations and research that will take some time, young people or others who smoke pot could be arrested.
Trudeau 'lucky he was not arrested': MP
"Given that marijuana is still outlawed, those people could end up with a criminal record," she said.
And that doesn't seem fair, she suggested, considering Trudeau himself admitted he smoked marijuana recreationally in the past.
"He was lucky he was not arrested," she said of the prime minister. "He does not have a criminal record or stains on his record, which allows him to be a minister. Not every Canadian is that lucky."
She asked if Liberals would decriminalize "in the meantime."
Blair said that research from the Centre for Addiction and Mental Health confirms decriminalization is a half measure that doesn't reduce social harms or take away profits from organized crime.
And he said decriminalization "will only complicate and undermine the implementation of an effective regulatory regime" in the future.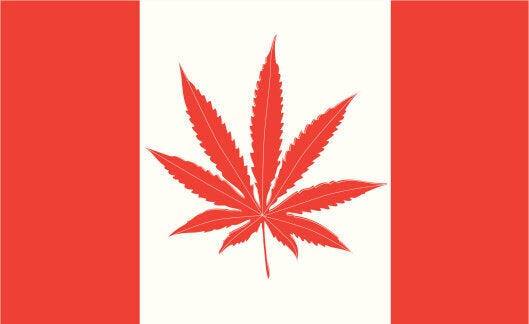 Which Province Smokes The Most Pot?