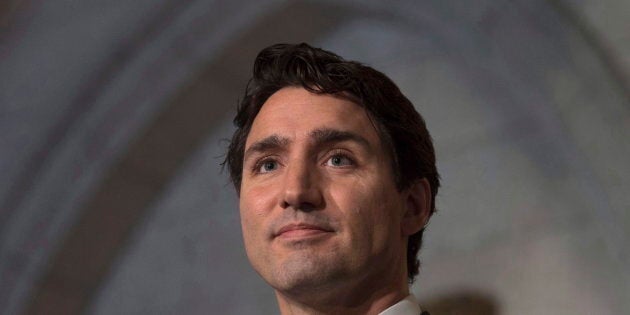 Prime Minister Justin Trudeau says he is also uncomfortable with the payout to former Guantanamo Bay inmate Omar Khadr — and that's precisely why his government made the deal.
"I can understand Canadians' concerns about the settlement," Trudeau told a reporter in Ottawa Thursday asking about the backlash to his government's decision, particularly from veterans.
"I share those concerns about the money. That's why we settled."
If the government continued to fight Khadr's lawsuit, Trudeau said, not only would the feds have "inevitably lost," but the estimated total costs would have been between $30 and $40 million.
'The responsible path to take'
Khadr's $20-million suit, originally filed in 2004, was settled out of court with a public apology from the federal government last week. He reportedly received $10.5 million in compensation for violations of his Charter rights.
Public Safety Minister Ralph Goodale said the government already spent nearly $5 million in legal fees related to Khadr's saga.
Federal Conservatives, who in government refused to advocate for Khadr's repatriation and fought to keep him behind bars after he returned to Canada in 2012, have hammered Trudeau over the decision.
Tory Leader Andrew Scheer has said he would have fought Khadr's lawsuit in court on principle rather than award millions to what his party sees as an "admitted terrorist."
The measure of a society, of a just society, is not whether we stand up for people's rights when it's easy or popular to do so.Justin Trudeau
The Toronto-born Khadr was captured in Afghanistan in 2002 at the age of 15. He later pleaded guilty to five war crimes before a maligned military commission, including throwing a grenade that killed U.S. special forces soldier Chris Speer and blinded another American soldier.
Khadr later recanted, saying he agreed to the plea so he could get out of the U.S. prison and return to Canada. Khadr has long said he was tortured during the decade he spent at Guantanamo Bay.
In 2010, the Supreme Court ruled unanimously that Canadian intelligence officials had obtained information from Khadr under "oppressive circumstances," including extreme sleep deprivation, and that they illegally shared evidence with the U.S.
Trudeau has said the lesson from the 15-year Khadr saga is that all Canadians end up paying when their government fails to respect the constitutional rights of citizens.
He appeared to echo remarks made by his father, former prime minister Pierre Trudeau, who famously said Canada must be a "just society" and whose government was responsible for the Charter of Rights and Freedoms.
"The measure of a society, of a just society, is not whether we stand up for people's rights when it's easy or popular to do so," Trudeau said. "It's whether we recognize rights when it's difficult, when it's unpopular."
With files from The Canadian Press