Prime Minister Justin Trudeau did not name a single country whose human rights record would disqualify it from trade with Canada when pressed about the Saudi arms deal Thursday.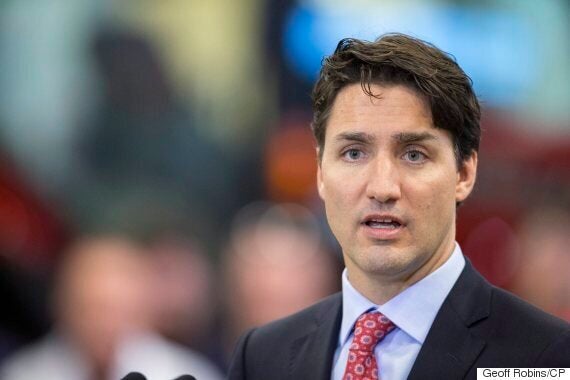 Prime Minister Justin Trudeau speaks during a press conference following a tour of Fanshawe College in London, Ont. on April 14, 2016. (Photo: Geoff Robins/CP)
The contract, signed under the previous Conservative government in February 2014, is expected to create 3,000 jobs in southern Ontario where the vehicles will be produced by General Dynamics Land System.
Dion said he was comfortable letting the deal proceed because there was no evidence the vehicles would be used against Saudi citizens.
At a press conference in London on Thursday morning, the prime minister was asked if that was a line he'd drawn for other nations.
"That you'd sell or export anything to another country as long as that equipment wasn't used on their citizens, regardless of other decisions by those governments?" asked local radio host Andrew Lawton.
"Fundamentally, this issue is a matter of principle," Trudeau said. "The principle at play here is that Canada's word needs to mean something in the international community."
"The principle at play here is that Canada's word needs to mean something in the international community."
Trudeau said he has been clear all along that Liberals plan to respect the contract, but would exhibit more transparency than the previous Tory government going forward.
"There is not one party in the House of Commons that has suggested we tear up this contract," he said, noting that the NDP also committed to honour the arrangement on the campaign trail.
Lawton then asked if there were any countries that would be barred from trading with Canada because of their human rights record. Trudeau did not offer an example.
"We have a very, very nuanced and robust engagement with the world," he said, pointing to the government's efforts to re-establish diplomatic relations with Iran.
"There's an understanding that we need to engage commercially but also around human rights in order to create good outcomes, not just for Canadians but for people around the world."
Mulcair: 'Our good name includes standing up for human rights'
"For months the government has been telling us that it was a done deal under the Conservatives," he said. But Dion's signature just a few days ago tells a different story.
Explain that one, the NDP leader demanded.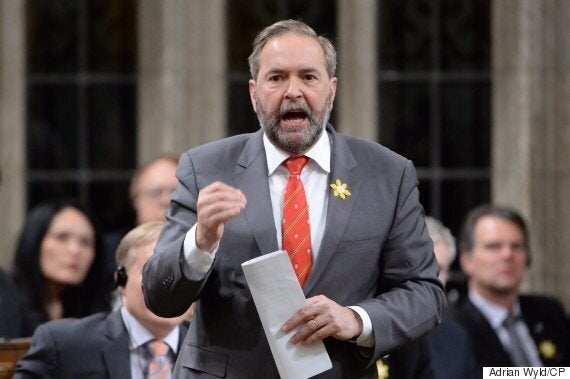 NDP Leader Tom Mulcair speaks in question period in the House of Commons in Ottawa on April 13, 2016. (Photo: Adrian Wyld/CP)
Canada's good name is at stake, Trudeau suggested.
"Our good name includes standing to defend human rights around the world, Mr. Speaker," Mulcair shot back.
"The situation in Saudi Arabia has only become worse, and the prime minister knows it."
With a file from The Canadian Press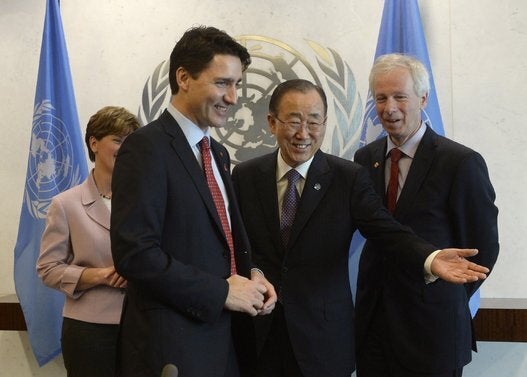 Trudeau At The United Nations
Popular in the Community