Conservatives could not let National Selfie Day slip by without a playful poke at the photo-friendly prime minister.
On Tuesday, the party offered best wishes to Justin Trudeau with a Vine featuring five seconds too much of the world's worst song.
Tory MPs have taken a few shots at Trudeau's selfie game since he came to power in November.
In her first speech to the House of Commons as interim Tory leader, Rona Ambrose earnestly suggested Trudeau was too focused on shallow matters at a series of international summits.
"While on the international stage we saw leaders of the Western world come together, coalescing around the fight against ISIS, the impression that was left with Canadians and the international community was that our prime minister was consumed with taking selfies," Ambrose said at the time.
"I mention this because it was mentioned to me many times by constituents."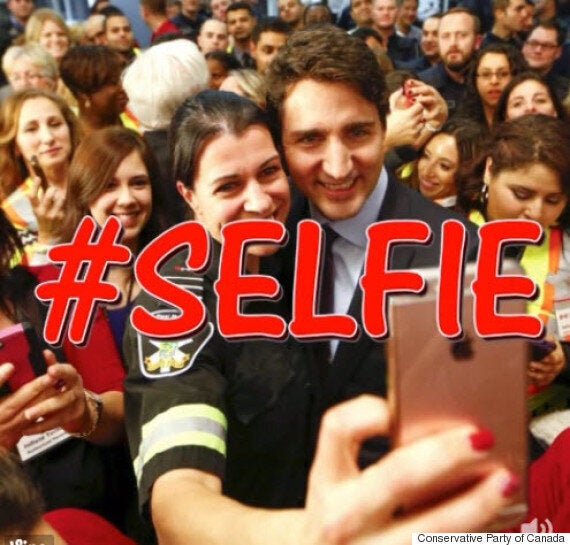 In January, Ambrose earned some applause in question period when she told the prime minister to stop using his "cellphone for selfies with Leo DiCaprio" and instead use it to call the mayor of Montreal and promote the Energy East pipeline. Trudeau reportedly scolded the actor after he used his World Economic Forum speech to bash Big Oil.
New Democrats have gotten in on the action, too. NDP Leader Thomas Mulcair has taken at least two selfie-related swipes at Trudeau in the House.
Last month, NDP MP Niki Ashton said Trudeau, also the minister responsible for youth, needed to realize the "millennial generation needs more than a selfie to help them grapple with the challenges they are facing."
But the criticism hasn't stopped the prime minister from taking time to pose with Canadians. In fact, Trudeau told a town hall hosted by Maclean's late last year that Canadians can expect more of the same from him.
"It's not about image, it's about substance," he said at the time, when asked about his so-called charm offensive.
"The more I can stay connected with people, the less I run the risk that prime ministers run of getting disconnected from the very people you're supposed to serve."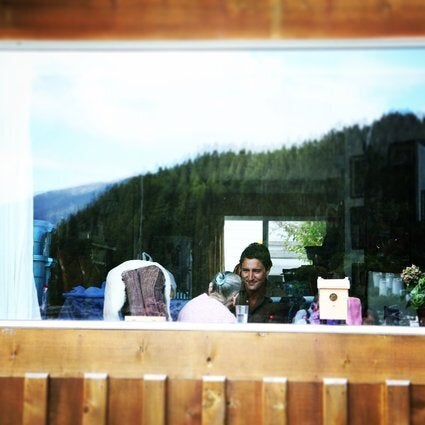 Trudeau's Photographer Explains Favourite Shots