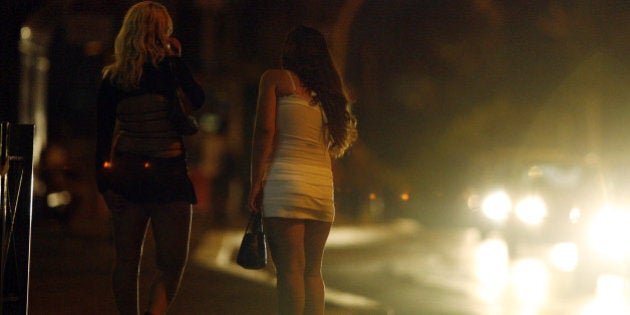 A recent article on Justin Trudeau highlighted the Liberal Leader's position on prostitution as favouring an 'evidence-based approach' that protects marginalized people from violence. He just won't tell you what that approach is.
Rather, Trudeau and the opposition parties have ignored the heart wrenching testimonies and international case studies presented by academics, survivors of prostitution, law enforcement and women's equality groups at the House of Commons and Senate Committees. They also opposed our government's approach in Bill C-36, the Protection of Communities and Exploited Persons Act, to target violent pimps and sex buyers and offer support to individuals trying to escape prostitution.
It is also entirely possible that the Liberal leader is basing his position on the narrative portrayed by much of the Canadian media. Similar to the opposition parties, the media have routinely turned a deaf ear to the survivors and women's equality groups that supported our government's approach. Out of the 12 news articles published across Canada between December 3-14, 2014 -- when Bill C-36 came into force -- only one article included the voices of stakeholders supportive of Bill C-36. It is truly tragic when young women who have overcome horrific exploitation in prostitution, have their calls to media go unanswered because their experience doesn't reflect the narrative the media wants to promote.
If its evidence-based research that Mr. Trudeau seeks, he (and every Canadian) should read the report released in October 2014 by the Task Force on Sex Trafficking of Women and Girls in Canada, entitled 'No More.' The Task Force was created and funded by the Canadian Women's Foundation (CWF) to research sex-trafficking and provide policy recommendations. The 24 members of the Task Force, representing academics, survivors, aboriginal leaders, law enforcement and frontline workers, traveled to eight cities across Canada to consult with 260 organizations and 160 experiential women and survivors of sex trafficking. It is the most exhaustive and current research on sex trafficking and prostitution in Canada.
The Task Force's report provides many critical policy recommendations to end sex trafficking in Canada. When it comes to legal models around prostitution, the Task Force rejected international models that legalized or decriminalized prostitution. Instead, the Task Force indicated that "the one most likely to protect the women we have met" was the model developed by Sweden. In fact, the Task Force explicitly recommended that demand for prostitution be undercut by criminalizing pimps and sex buyers. They highlighted this model as the best way of 'putting the needs of the most marginalized first.'
The model called for by the Task Force on Sex Trafficking of Women and Girls in Canada is reflected by our government's approach in Bill C-36 which targets pimps and sex buyers, recognizes the violence inherent in prostitution and seeks to uphold the equality and dignity of women and girls. This approach has been so successful in reducing sex trafficking and prostitution in other countries that the European Union has urged its states to consider adopting it. Last month, Ireland also adopted this model and France and the United Kingdom are currently seriously considering it.
I would also urge Mr. Trudeau to read a complimentary report released by the Task Force along with 'No More' entitled 'From Heartbreaking to Groundbreaking: Stories and Strategies to end Sex Trafficking in Canada.' He will hear firsthand from aboriginal leaders like Elder Mae Louise Campbell who said, "To have compassion is to see that young girls are being broken -- that children are being used for sex toys...We know that it's mostly men that are doing the buying." Or the survivor of prostitution who revealed "I thought my customers were my friends until one of them asked if he could have sex with my daughter. She was two years old." Or the vice officer from a human trafficking unit who stated, "For traffickers, a woman is a commodity. That's all she is."
It's time for leaders, in all levels of government, to stop waxing eloquent about 'evidence-based' approaches and finally take a stand that protects marginalized women and girls. They are not commodities to be bought and sold. Every vulnerable and marginalized person has value and dignity and Canadian leaders should seek to end their prostitution -- not support it.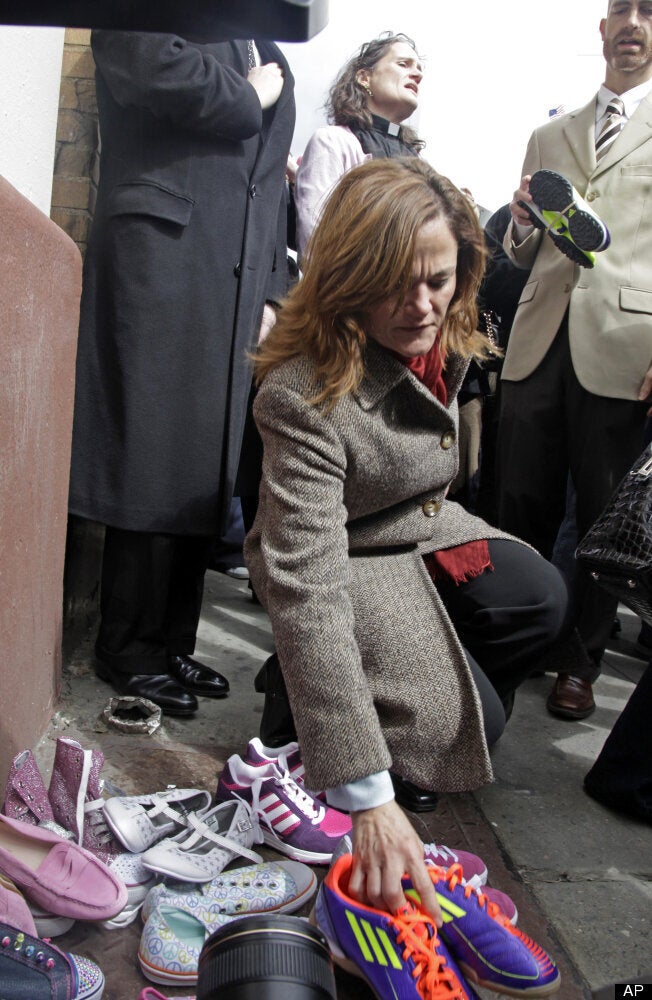 The Faces Of Sex Trafficking
Popular in the Community