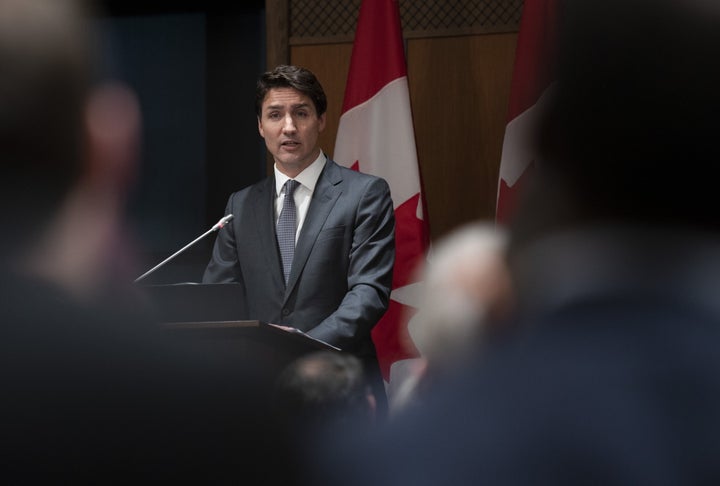 OTTAWA — The federal ethics watchdog has found Prime Minister Justin Trudeau broke Conflict of Interest rules again — this time by seeking to influence his former attorney general, Jody Wilson-Raybould, in her decision over whether or not to intervene in the prosecution of Quebec engineering giant SNC-Lavalin.
Mario Dion, the House of Commons Conflict of Interest and Ethics Commissioner, ruled Wednesday that Trudeau breached section 9 of the Conflict of Interest Act by using his position of influence over Wilson-Raybould to exercise pressure in a way that would financially benefit the engineering firm.
SNC-Lavalin faces fraud and corruption charges related to its business dealings in Libya and a potential 10-year ban from federal contracts should it be found guilty.
'I take responsibility,' Trudeau says
At a press conference in Niagara-on-the-Lake, Ont. Wednesday, Trudeau said he accepts the ethics commissioner's report, but disagrees with Dion's conclusion that any contact with his former attorney general on this issue was improper. Trudeau has long maintained he was concerned about the potential of 9,000 job losses at SNC-Lavalin.
"What happened over the past year shouldn't have happened. I take responsibility for it," he said. "We need to make sure that my government or any government going forward isn't in that position again."
Trudeau said he will implement recommendations from a report from former Liberal minister Anne McLellan, also released Wednesday, calling for a detailed protocol to govern how ministers and staffers consult with an attorney general about prosecutions.
Watch: Trudeau discusses Wilson-Raybould and Jane Philpott's departure from Liberal party
Trudeau said that while there are "lessons to be learned" from the controversy, Canadians expect him to defend their interests in a way that doesn't interfere in prosecutorial independence.
"Taking responsibility means recognizing that what we did over the last year wasn't good enough, but I can't apologize for standing up for Canadian jobs because that's part of what Canadians expect me to do," he said.
In his report, Dion blamed Trudeau for what Wilson-Raybould had described as a "consistent and sustained effort by many people within the government to seek to politically interfere in the exercise of prosecutorial discretion" in an inappropriate attempt to secure a deferred prosecution agreement with SNC-Lavalin.
He said senior officials in the Prime Minister's Office were directed by Trudeau to continue to engage SNC-Lavalin's legal counsel, as well as the attorney general and her staff to influence Wilson-Raybould's decision.
Report notes 'partisan political interests'
"The evidence showed that there were many ways in which Mr. Trudeau, either directly or through the actions of those under his direction, sought to influence the Attorney General," Dion wrote.
He said "partisan political interests" were also improperly put to the attorney general for consideration in the matter.
The attempts outlined included encouraging Wilson-Raybould to re‑examine the possibility of obtaining external advice from "someone like" a former chief justice of the Supreme Court. Dion reported that the PMO had reviewed legal opinions by two former Supreme Court justices, who had been retained by SNC-Lavalin, without the attorney general's knowledge, and that the former chief justice, Beverley McLachlin, had been approached first by SNC's legal counsel and later by the PMO to potentially participate in the matter, should Wilson-Raybould agree.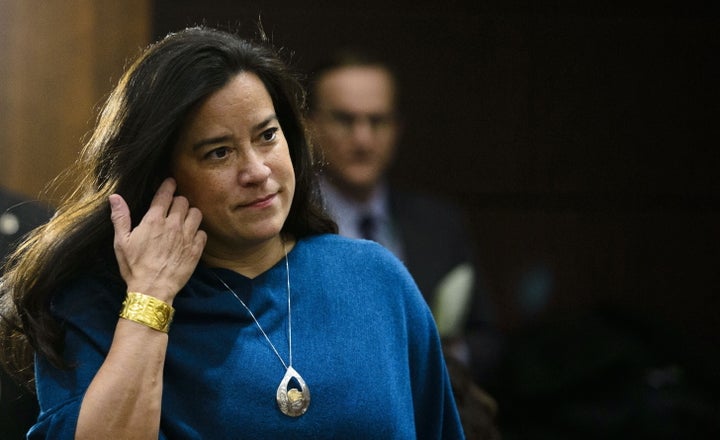 Dion said the final attempt to influence Wilson-Raybould occurred during a conversation with former Clerk of the Privy Council Michael Wernick, on behalf of Trudeau, to "impress upon her that a solution was needed to prevent the economic consequences of SNC-Lavalin not entering into negotiations for a remediation agreement."
Dion also raised concerns that he was unable to assess the full picture of what happened because the Privy Council Office refused his office's request to access to all cabinet confidences as part of their examination. The ethics watchdog says nine witnesses said they had information they believed to be relevant to the investigation but that information could not be disclosed because it fell outside the scope of what they were legally free to say.
Wilson-Raybould has suggested that she was shuffled out of her job as the attorney general and justice minister because she was unwilling to bend on the SNC-Lavalin affair. She was shuffled to Veterans Affairs in January, a move widely seen as a demotion for the once star cabinet minister.
In a statement, Wilson-Raybould said Dion's report represents "a vindication of the independent role of the Attorney General and the Director of Public Prosecutions" in criminal prosecutions and "reinforces for Canadians how essential it is to our democracy to uphold the rule of law and prosecutorial independence."
Wilson-Raybould added that the report "confirms critical facts" she shared with Canadians. She lauded Dion for not being "distracted by inaccurate information" about the events in question or about her, but said she was concerned the government denied the ethics commissioner access to cabinet confidences in the course of his probe.
"I also have feelings of sadness," Wilson-Raybould said in the release. "In a country as great as Canada, essential values and principles that are the foundation for our freedoms and system of government should be actively upheld by all, especially those in positions of public trust. We should not struggle to do this; and we should not struggle to acknowledge when we have acted in ways that do not meet these standards."
The SNC-Lavalin affair rocked political Ottawa, leading to two high-profile cabinet resignations, Wilson-Raybould's and Jane Philpott's, and the resignation of Trudeau's principal secretary, Gerald Butts.
Both Wilson-Raybould and Philpott were kicked out of the Liberal caucus in April and are running as Independent candidates this fall.
The scandal also marked the moment when the Conservatives, under leader Andrew Scheer, first began leading in public opinion polls in a sustained fashion. Now, two months from the next federal election, the Liberals and the Conservatives are neck and neck in national polls.
Speaking to reporters in Regina Wednesday, Scheer said the "verdict" on the controversy is in.
"Justin Trudeau is guilty again," Scheer said.
The Tory leader reiterated his call for the RCMP to investigate the matter but said Canadians would soon have their chance to pass judgment in the upcoming election.
'We just can't believe anything this guy says anymore': Scheer
"Trudeau may never face a court of law over his role in this scandal but he will have to face the Canadian people over the next few weeks," he said.
The report provides a clear picture of who Trudeau is and how he has failed to live up to promises to be honest and ethical, Scheer said. The Tory leader noted how the prime minister had long denied he pressured Wilson-Raybould inappropriately.
"We just can't believe anything this guy says anymore," Scheer said.
Speaking to reporters in a Victoria coffee shop, NDP Leader Jagmeet Singh called the report a "bombshell" and reiterated his call for a full public inquiry into the matter..
"Mr. Trudeau, the prime minister, was working to benefit the interests of a multi-billionaire corporation and was working to benefit his own self interest to get re-elected," he said. "This is just unacceptable. It is outrageous that… the prime minister of Canada would be doing such a thing."
Singh: Trudeau 'caved' to demands of SNC-Lavalin
Singh said Trudeau cannot continue on as prime minister, suggesting Canadians shouldn't believe any promises he makes on the campaign trail.
"We know right now, we've got proof… we've got evidence… that he caved to the demands of SNC-Lavalin, to a powerful corporation, to change the laws, effectively get them off the hook," Singh said. "And how do we know he's not going to do that again? We don't."
This is the fifth report from the ethics commissioner involving Trudeau and his cabinet ministers.
In 2017, the previous commissioner, Mary Dawson, ruled Trudeau also broke the rules when he vacationed at the Aga Khan's private island in the Bahamas with his family the previous winter, marking the first time a sitting prime minister was found to breach the ethics act.
Popular in the Community