Prime Minister Justin Trudeau says the more than one million Canadian Muslims coming to grips with a bloody terrorist attack at a Quebec City mosque must know they are loved and not alone in their pain.
"Thirty-six million hearts are breaking with yours," Trudeau said in the House of Commons Monday, a day after six people were gunned down at the Centre culturel islamique de Quebec mosque. At least 12 others were injured in the massacre.
"Know that we value you. You enrich our shared country in immeasurable ways. It is your home."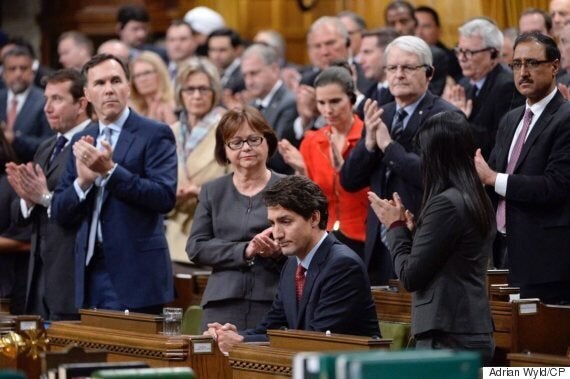 Trudeau reiterated that the attack on innocents praying peacefully was a clear act of terror, meant only to sow discord and hatred. Instead, the prime minister said, Canadians will heal together.
"We will grieve with you, we will defend you, we will love you and we will stand with you," Trudeau said directly to those who profess the Muslim faith.
The prime minister also called on his colleagues to be the best version of themselves in the midst of such sadness.
"At times like these, our communities need our leadership," he said. "It is in these moments we must show ourselves worthy of the honour of sitting in this place for them."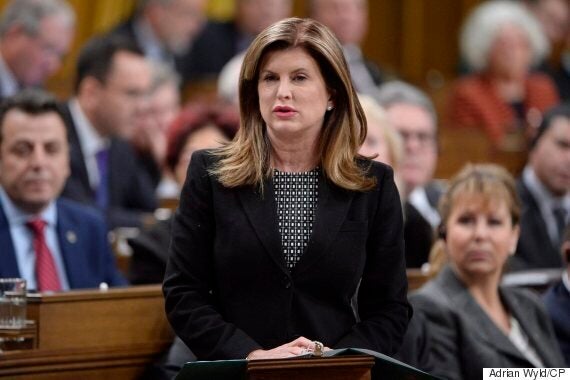 Those sentiments were echoed by all party leaders who preached a message of unity.
Interim Conservative Leader Rona Ambrose told the House the terrorist attack strikes at the heart of a cherished Canadian freedom to worship without fear. It is also a sad reminder, she said, that Canada is not immune to such violence.
An attack on a place of worship, Ambrose said, "negates the principles on which Canada was founded."
Ambrose said all leaders stand together to remember the victims.
"We have our differences but I know that no member of this House in any caucus would wish anything like this on anyone and under the banner of Canadian citizenship, we shall stand together," she said.
'We're in desperate need of love and solidarity'
NDP Leader Thomas Mulcair also delivered a direct message to "our Muslim brothers and sisters," many of whom are now feeling unsafe in their place of worship.
"We mourn with you. We pray with you. And we promise we will stand united and fight against the forces of hatred, bigotry and Islamophobia," Mulcair said. "And against those who peddle the politics of fear and division."
Interim Bloc Quebecois Leader Rhéal Fortin said that six people were assassinated because of their faith. Fortin spoke of an unhealthy climate of mistrust and intolerance.
"We're in desperate need of love and solidarity," he said.
Finally, Green Party Leader Elizabeth May suggested the attack was almost incomprehensible in a place like Canada. She also called on Canadians to reject intolerance and hatred.
"We will never let there be daylight between a Christian, a Jew, a Sikh, an atheist and a Muslim in this country.."

— Green Party Leader Elizabeth May
"Today we are all Muslims," May said. "We stand with you and we will never let there be daylight between a Christian, a Jew, a Sikh, an atheist and a Muslim in this country.
"We are Canadians and we stand together in love."
Trudeau has invited his fellow leaders to travel with him to Quebec City later Monday to attend a vigil for the victims.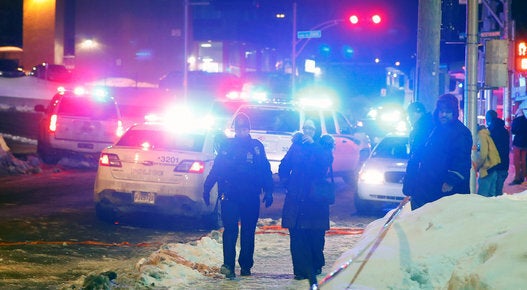 Terrorist Attack Shooting At Quebec City Mosque
Popular in the Community