Prime Minister Justin Trudeau has reaffirmed Canada's commitment to welcoming refugees amid U.S. President Donald Trump's immigration crackdown.
"To those fleeing persecution, terror & war, Canadians will welcome you, regardless of your faith," Trudeau wrote on Twitter on Saturday. "Diversity is our strength."
President Trump signed an executive order on Friday to bar entry to the U.S. to anyone from seven Muslim-majority countries: Syria, Yemen, Iran, Iraq, Libya, Somalia, and Sudan. The order indefinitely bans Syrian refugees from resettling in the U.S. and shuts down the country's entire refugee program for 120 days.
Refugees and immigrants were turned away or detained on Friday night, as American airports scrambled to adjust to the new policy.
"I am establishing new vetting measures to keep radical Islamic terrorists out of the United States of America," Trump said. "We don't want them here."
Not a single American has been killed by a terrorist from those countries since 1975.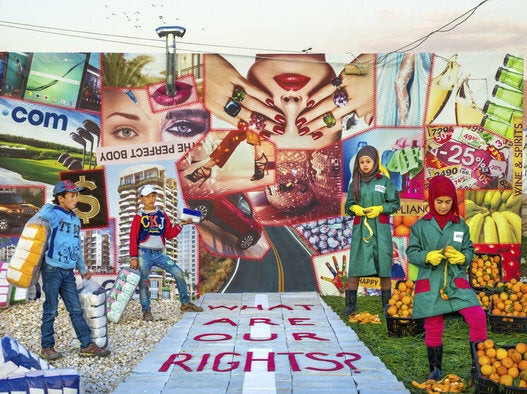 Child Refugees Stage Their Stories