The federal government insists that Canada can expand fossil fuel production and build new pipelines while still achieving its commitment to climate action. But how can we know for sure? And what's the likelihood of such fossil fuel projects becoming stranded assets in a low-carbon future?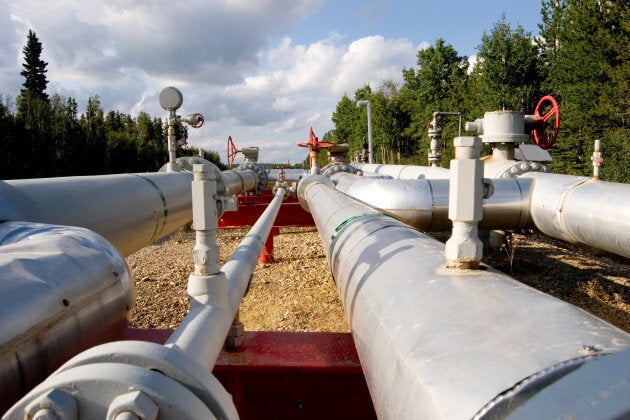 Every single fossil fuel project approved makes it harder for Canada to meet its 2030 and 2050 goals.
The federal government is making some real progress toward these targets. It forged the pan-Canadian Framework (PCF) on Clean Growth and Climate Change. The PCF sets a federal backstop for an economy-wide price on carbon and includes concrete actions to cut carbon emissions, such as a clean fuel standard, the phase-out of coal-fired electricity, and investments in renewable energy and public transportation.
But the PCF itself is less ambitious than carbon reduction commitments in many other countries and is inconsistent with doing our fair share to keep global temperatures below two degrees Celsius. The framework comes up 44 megatonnes (Mt) short of meeting the 2030 target. It will require stronger resolve and accelerated effort to implement the framework, as well as federal leadership to bring provincial laggards up to speed. And it allows for expansion of emissions from the fossil fuel industry, even as every other economic sector is expected to significantly cut carbon emissions.
The government recently reiterated this commitment to fossil fuel expansion.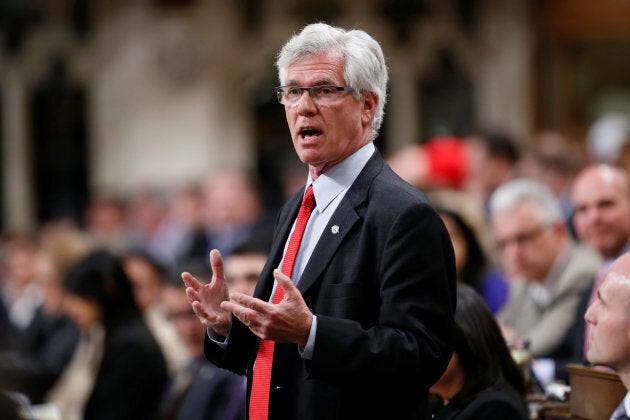 Canada's transition to a low-carbon economy "means leveraging the traditional resources we have today to deliver clean-energy solutions for tomorrow," wrote Natural Resources Minister Jim Carr in a December op-ed. "That's why our government approved the Trans Mountain Expansion and Line 3 replacement pipelines."
This "all-of-the-above" approach to energy was reiterated by Prime Minister Justin Trudeau during his recent visit to China. "Canada and China will seek ways to expand our energy trade (including liquefied natural gas)... The two countries will promote sustainable energy and resource development, including upstream oil and gas," reads this month's Canada-China Joint Statement on Climate Change and Clean Growth.
The government's own numbers show that Kinder Morgan's Trans Mountain Expansion and Enbridge's Line 3 replacement would add between 42 and 53 Mt of upstream greenhouse gas (GHG) emissions from tar sands expansion. TransCanada's Keystone XL, which the government also continues to support, would add another 24 to 29 Mt. With just these three projects, Canada has approved up to 82 Mt of additional GHG emissions annually. That's more than the emissions of Quebec, Nova Scotia and New Brunswick combined.
Every single fossil fuel project approved makes it harder for Canada to meet its 2030 and 2050 goals. This means additional emissions cuts at a similar scale would be needed in other sectors and provinces to meet Canada's commitments. If all three of these tar sands projects move forward, achieving Canada's climate targets becomes impossible.
Fortunately, the federal government has proposed a process to avoid this fossil-fired future and align its own climate commitments with industrial and energy projects.
In its ongoing overhaul of Canada's environmental laws and processes, the government is planning to introduce legislation in early 2018 that will reform environmental assessments and the National Energy Board (NEB).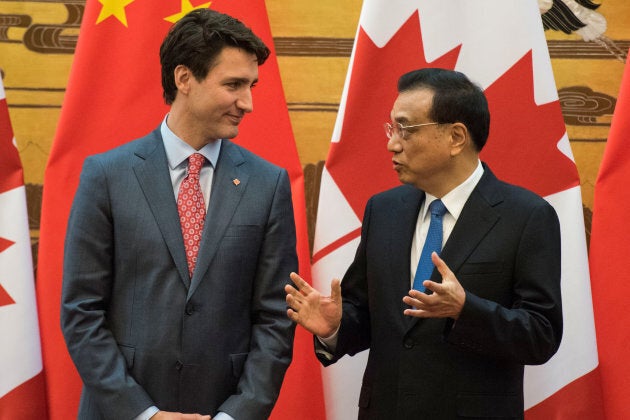 One of the government's key proposals is to conduct a strategic assessment for climate change. This entails the creation of a policy framework that focuses on the implications of Canada's commitments to decarbonize its economy for assessments of energy and industrial projects that would emit GHGs.
Essentially, the strategic assessment for climate change is a means of putting in place a "climate test" that provides the policy clarity for energy projects to proceed in a carbon-constrained world.
A meaningful climate test must include two fundamental features.
First, it must determine if energy and industrial projects fit within Canada's climate commitments — that is, find how much carbon each project, province or industrial sector can emit over its lifetime while staying within Canada's climate targets of reducing GHG emissions 30 per cent below 2005 levels by 2030, and 80 per cent by 2050. The implications of each proposed project for meeting Canada's climate commitments must be understood before project decisions are made.
The dirtiest, most expensive, most difficult fossil fuels to extract and transport — such as tar sands oil — will be the first to become uneconomical in a carbon-constrained future.
Second, the climate test must determine whether an energy or industrial project is economically viable in a climate-safe world. Limiting global warming to well under two degree Celsius necessarily means leaving some fossil fuels in the ground and reducing global oil supply and demand to zero around mid-century. With lower global demand, the economics of oil production change.
The dirtiest, most expensive, most difficult fossil fuels to extract and transport — such as tar sands oil — will be the first to become uneconomical in a carbon-constrained future. The potential for a project to become a stranded asset in a two-degree world must be understood before project decisions are made, especially since many proposed projects have life expectancies decades beyond Canada's mid-century deadline for decarbonization.
Conducting the strategic assessment for climate change would be a reasonable and transparent requirement for new fossil fuel projects. It would show the federal government is serious about meeting the targets Canada has committed to. Charges of hypocrisy will be easily fended off, and it will be clear if Canada really can support oil and gas expansion at the same time as climate solutions.
If we don't seize the climate test opportunity, Canada will remain vulnerable to blowing through its climate targets (again), policy and regulatory uncertainty, protracted battles over energy projects, and stranded assets in a low-carbon world.
Follow HuffPost Canada Blogs on Facebook