Justin Trudeau has called on the prime minister to use government advertising to promote the "life-saving benefits" of vaccines, and accused Conservatives of cutting funding to vaccination education since coming to power.
The Liberal leader made the charge during question period on Tuesday in the wake of more confirmed cases of measles in Ontario. Trudeau dedicated two of his three allotted questions to the topic — a strategy quickly mocked by an NDP MP on Twitter.
Trudeau charged that Prime Minister Stephen Harper cut funding to the Public Health Agency of Canada's immunization program by 23 per cent since 2006. The program educates Canadians about the benefits of vaccinations.
"Will he stop his self-promoting, partisan government ads and invest instead, now, in a campaign that encourages parents to vaccinate their kids?" Trudeau asked of the prime minister.
Harper responded that Health Minister Rona Ambrose and other members of the government have been "very clear" that Canadians should seek vaccines against measles and other illnesses, saying they have historically proven "extremely effective" in reducing and eliminating ailments.
The prime minister added that the government will continue to make sure Canadians are aware of their health options but did not otherwise address Trudeau's swipe about partisan ads.
Then, in French, Trudeau referenced measles cases in Quebec and said the government was "failing in its duty" to inform parents about the importance of immunizing kids.
"Will the prime minister put an end to his useless partisan advertising and immediately begin promoting vaccinations for children?" Trudeau asked again.
Harper responded in much the same way as before but added that when it comes to advertising, "we have the responsibility of promoting our programs to the Canadian public and will continue to do so."
NDP MP Craig Scott quickly took to Twitter to make clear he was less than impressed by the Liberal leader's line of questioning.
NDP Leader Thomas Mulcair's questions to Harper Tuesday focused largely on the government's new anti-terror legislation and the cost of Canada's mission in Iraq.
"If you don't immunize your child and you send them to school potentially ill or exposed another child who may be more vulnerable than your own is at even a greater risk and that's what concerns me the most," the health minister said.
And the prime minister has publicly said much the same thing in the past.
"I frankly don't understand people who are walking away in our society from something that's proven to work," he said.
Harper added that vaccinating kids is the responsible thing for loving parents to do.
"Don't indulge your theories, think of your children and listen to the experts," he said.
Trudeau's references Tuesday to "partisan" government ads is likely related to the fact that Health Canada spent more than $7 million on a 10-week campaign late last year warning about the health dangers of marijuana and prescription drugs.
The taxpayer-funded TV and internet ads ran at the same time as Conservative radio ads hammering Trudeau's plan to legalize marijuana. According to The Canadian Press, the money Health Canada spent on the pot campaign was more than it spent promoting all its services and programs in the previous 2013-14 fiscal year.
With files from The Canadian Press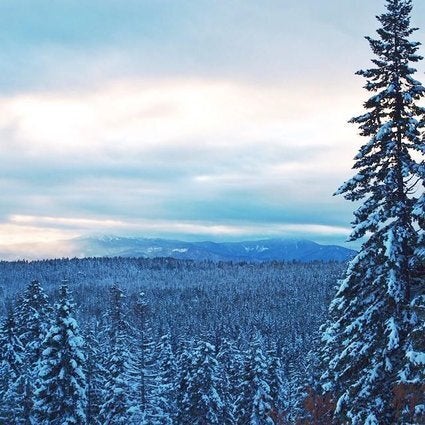 Measles In Canada