Turns out it's not only Canadians who prefer Prime Minister Justin Trudeau to U.S. President Donald Trump.
An Ipsos poll released Tuesday found that four in 10 Americans would prefer to have Trudeau as their president over Trump, while only one in three prefer Trump to Trudeau.
Some felt so strongly, that four per cent said they've started researching moving to Canada and seven per cent said they are seriously considering a move.
However, those surveyed were a bit more divided when asked if Trudeau would be able to stand up to Trump. Four in 10 felt he would be able to, but three in 10 disagreed.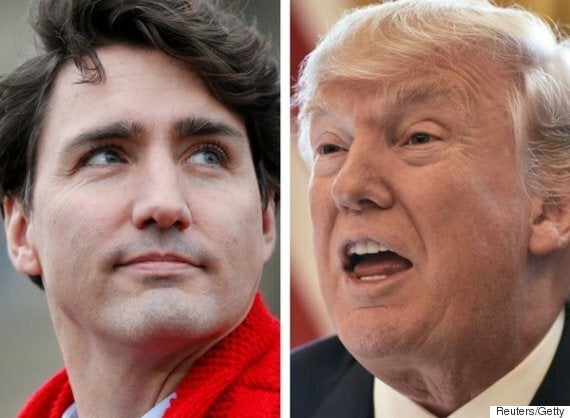 And it's no surprise that many Canadians disapprove of President Trump — but not in every respect.
Eighty-four per cent of Canadians disapprove of Trump, according to a separate poll released by Mainstreet/Postmedia Wednesday, but 53 per cent approve of his economic policy.
Just 43 per cent approve of Trudeau's economic plan.
The poll also compares Trump and Trudeau's approval ratings, policies and personal characteristics.
Trump scored poorly on key leadership traits like whether or not he was honest, inspirational, intelligent, strong, or rational, while Trudeau did much better.
Only 13 per cent of those surveyed would describe Trump as compassionate. Trudeau scored much higher at 65 per cent.
As for approval ratings, 52 per cent approved of Trudeau while just 15 per cent approved of Trump at the end of the polling period.
Researchers said they expected Trudeau's approval rating to see a "Trump bump," but that didn't happen.
"But we saw no evidence of a bump in support for the Prime Minister, and, in fact, his approval rating dropped, as did Trump's over the tracking period," said Mainstreet Research president Quito Maggi in a release.
Mainstreet surveyed a random sample of 500 Canadians each day between Jan. 18 and 29 by phone. The poll's margin of error is ± 2.53, 19 times out of 20.
The Ipsos poll was conducted from Feb. 3 to 6, on behalf of Global News. It surveyed 1,004 U.S. residents online, that were randomly drawn from Ipsos's online panel. The poll had a credibility interval of ± 3.5 percentage points for all respondents.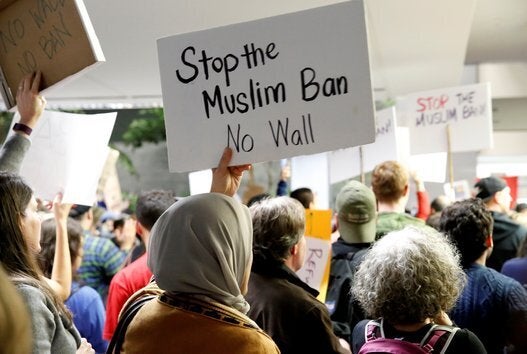 Trump Immigration Ban Sparks Protests