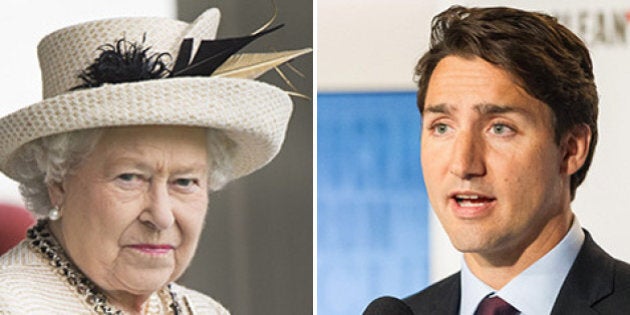 OTTAWA — After the Queen's portrait was removed from a prime location at the Foreign Affairs building, the Monarchist League of Canada is expressing concern that Justin Trudeau's government may be trying to "excise" her images from Canada's "national life."
In an email titled "urgent bulletin" to league members on Monday, chairman Robert Finch wrote: "It is curious, at the start of the first complete week of the Trudeau government, that such a high-profile removal of The Queen's portrait would have been made."
Over the weekend, a large portrait of the Queen that had hung above the reception desk in the building's foyer was removed and replaced with two stylized landscapes by Quebec artist Alfred Pellan titled "Canada West" and "Canada East."
Those paintings had been on the wall since the building's opening in 1973. But four years ago, John Baird, the foreign affairs minister at the time, ordered them removed in favour of the Queen's portrait before a visit by the Duke and Duchess of Cambridge, Prince William and his wife, Kate.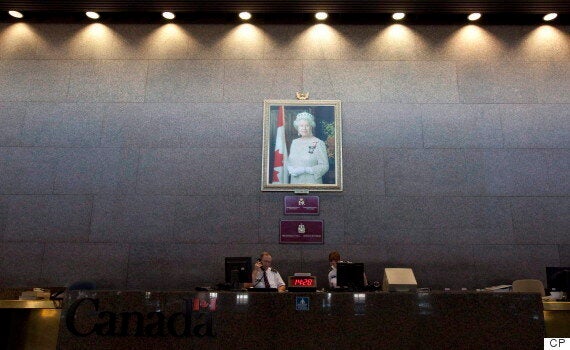 It's unclear where the Queen's portrait has gone. The department did not respond to several requests for comment. Trudeau's spokeswoman said it was an "internal decision."
In a statement to the Canadian Press, Foreign Affairs Minister Stéphane Dion said the removal of the Queen's portrait shouldn't be interpreted as a lack of respect for the monarchy.
Dion's press secretary, Adam Barratt, told Radio-Canada that the Pellan paintings had been hanging in the building when the Queen inaugurated it in 1973, and he felt that she wouldn't be disappointed to see them retake their place as a pertinent symbol of Canada's history and culture.
While several public servants seemed to welcome the return of the paintings Monday, Finch was disappointed.
"Whenever there is a symbol of the Crown removed, I think it is a cause for concern," he told The Huffington Post Canada.
The Pellan paintings and the photograph of the Queen from 2002 could easily co-exist on the large wall, he said.
"It's a foreign affairs department. It's natural to have a portrait of the head of state in a prominent place."
Finch said he worries that the new Liberal government is trying to "make a point" by differentiating itself from the Conservatives, who were quite staunch advocates of the monarchy.
During Stephen Harper's tenure as prime minister, members of the Royal Family made more than 54 official and private visits.
On Thursday, as one of his first orders of business, Trudeau also reassigned Kevin MacLeod, the Canadian Secretary to The Queen, to the department of Canadian Heritage. MacLeod had been appointed to a six-year term as a "special adviser to the prime minister" in 2012 and brought in to work at the Privy Council Office, where he also helped co-ordinate royal tours.
With files from The Canadian Press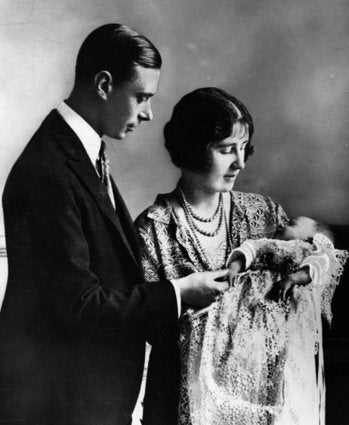 Queen Elizabeth II Through The Years
Popular in the Community