OTTAWA — Liberal Leader Justin Trudeau waded into traditional NDP territory Monday, declaring his strong support for the union movement and the agenda it is trying to promote.
"Unions matter," Trudeau declared at a meeting of the International Association of Fire Fighters in Ottawa. "They are one of the few remaining forces that fight effectively for the fair wages that Canada's middle class needs to make the economy grow."
The Liberal leader said his party would continue to fight against the Conservative government's Bill C-377, which places onerous financial reporting requirements on unions. The Tories say the bill promotes transparency, but the unions view it as a direct attack on them. On Monday, Trudeau called C-377 a "masterpiece of anti-worker sentiment" and said that it and Bill C-525 — the Employee's Voting Rights Act, legislation already passed that makes it harder to form a union and easier to decertify one — were meant to weaken the labour movement in Canada.
"We are committed to repealing both should the Liberal Party of Canada form the next government this October," Trudeau told the crowd to enthusiastic applause.
The pro-union message wasn't an accident, union leaders told The Huffington Post Canada.
Jerry Dias, the national president of UNIFOR, the largest private sector union in the country, said he has been waiting to hear such words from the federal Liberal leader.
"If Trudeau wants to appeal to the middle class, it means he has to appeal to the labour movement and so, strategically, it was a brilliant move," Dias said.
UNIFOR has pledged to support current NDP MPs but will help "anybody who is likely to defeat a Conservative" in the remaining ridings, he said.
"We will absolutely be supporting Liberals in key ridings, no question about it," Dias said. "What the Liberals need to do — and, by the sounds of it, what they have just done — is they need to show a strong support for the labour movement in Canada. They need to come out and say that Bill C-4, and C-525 and, if in fact, C-377 goes through," will all be repealed.
Bill C-4 is the Conservatives' omnibus budget bill, tabled in 2013, which changed the way essential services are determined and the process for resolving collective bargaining disputes in a way that gives the federal government the upper hand.
Unions are influential in elections, Dias said, pointing to last year's Ontario provincial campaign as an example where the labour movement mobilized against then-Ontario Progressive Conservative leader Tim Hudak and helped Liberal leader Kathleen Wynne's party win. UNIFOR's call for strategic voting was controversial among NDP members, prompting staffers on the Hill to split from the group because of it.
"There is a no question," Dias said, "that the labour movement played a huge role in defeating Hudak, no question about it…. [And] ultimately we are hoping that the labour movement plays the same role in defeating Harper."
Unlike in Ontario, however, unions cannot advertise in any significant way during federal elections. Interested third parties are restricted to spending a maximum of $150,000 across the country, with a limit of $3,000 in any one riding.
Dias told HuffPost that he is currently discussing what role UNIFOR will play and how it will play it. But the biggest impact the union could have, he said, is getting the message out to its members — all 300,000 plus of them — and ensuring that they, their partners and their neighbours all go out to vote.
Paul Moist, the national president of the Canadian Union of Public service Employees (CUPE), said the union's biggest strengths during elections are sharing information with their members — in CUPE's case, 628,000 — and motivating people to volunteer.
"People power is the most valuable thing [we] can deliver," Moist said. "[Winnipeg NDP MP] Pat Martin is my MP, and I take a vacation day every federal election and work on Pat's campaign, and hundreds upon hundreds of CUPE folks will be volunteering in campaigns. That is the biggest contribution we can make."
Moist, whose union is a strong backer of the NDP, said he thinks Trudeau is speaking to the labour movement now because the Liberal leader is sinking in public opinion surveys.
"His party is in trouble in the polls and he's tacking to the left, and that is a tried and true practice for the Liberals," he said. "The Liberal Party of Canada has an amazing propensity to look for our attention and our support when they want to get back in power and then to forget about us when they come into power. We would put them in the Conservative category more than anything. There is no way CUPE could recommend endorsing the Liberals."
The NDP noted Monday that the Liberals have over the last four years voted against a handful of pro-union measures, such as an New Democrat proposal to delay Canada Post back to work legislation.
But in the audience Monday, Scott Marks, a spokesman for the International Association of Fire Fighters, which represents about 23,000 Canadian firefighters, was pretty pleased with what he heard. "We heard more than what we had hoped to hear," he said. Trudeau not only pledged that a new Liberal government would provide compensation to the families of firefighters, police officers and paramedics killed or permanently disabled in the line of duty, and that it would establish a national plan to deal with post-traumatic stress disorder (PTSD), but he also announced unexpectedly that the Liberals would reinstate funding for heavy urban search and rescue teams (HUSAR), Marks said.
"These are the groups that respond to such things at the Elliot Lake mall collapse and natural disasters," Marks said, adding that the groups' training costs are a minor expense.
"When it comes to protecting Canadians, I think we all recognize that things like HUSAR are things we are far more likely to need than boogie men that come out of closets," he said. "The chance of terrorist attack is much less likely than something a HUSAR team would [address]."
Marks said the firefighters association is active during elections but doesn't endorse any particular party. "Our locals work with what candidates they feel are the best… for their communities," he said. "I think firefighters, as trusted and respected leaders in the community, people will listen to us."
The Conservatives, NDP and Greens also sent representatives to speak to the firefighters.
"Our philosophy is: We support those that support us," Marks said.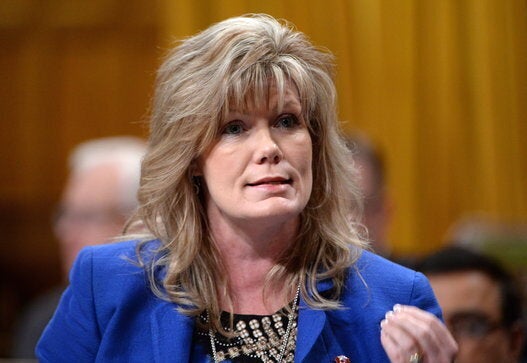 Notable MPs Who Aren't Running Again