Prime Minister Justin Trudeau has an Indigenous elder to thank for defusing a tense situation at a town hall on Thursday.
Several anti-pipeline protesters showed up at the University of Winnipeg forum, holding signs that read "Water is Sacred" and " No KXL." They shouted, "Keep it in the ground."
Some of the demonstrators challenged Trudeau as he tried to answer a question about his government's approval of the Line 3 and Trans Mountain pipelines, according to CBC News.
The PM repeatedly asked them for permission to continue speaking.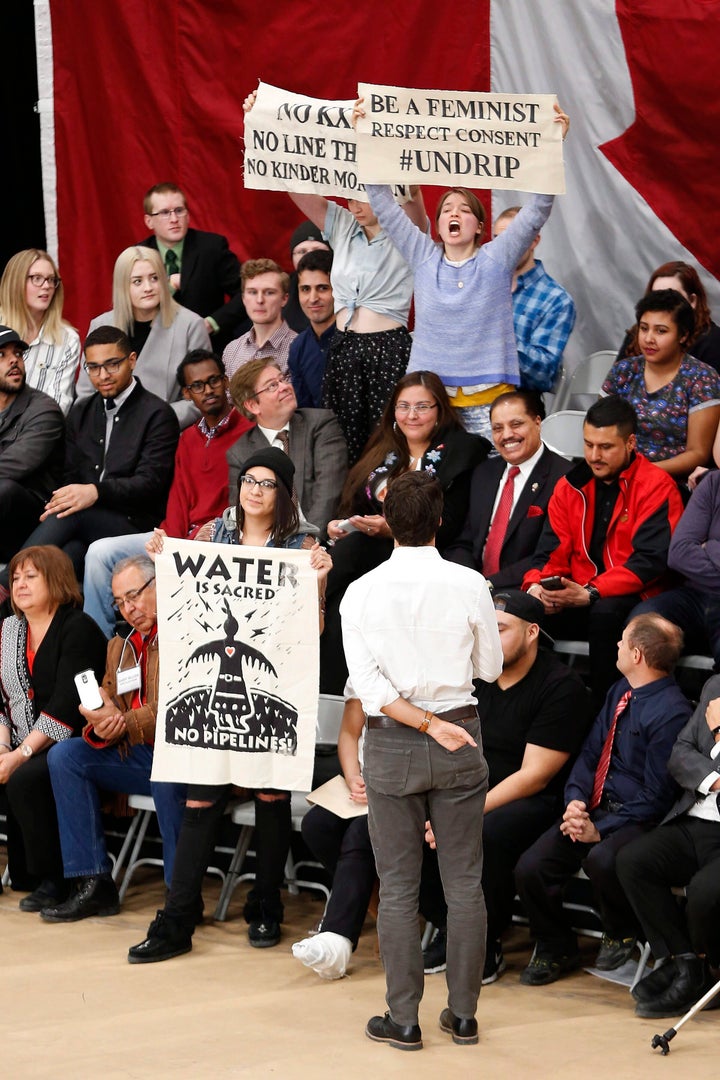 "I hate to do this, but if you can't commit to letting me finish my question, perhaps you could leave the room," Trudeau later told two of the protesters, to much applause. "This is a lack of respect to people who've come out here."
The standoff continued, until an elder asked for the microphone.
"Sit down, please, you're going to get tackled," Trudeau said, referring to his security detail.
The PM eventually agreed to let the elder speak. "I don't know if she'll listen to you, she won't listen to me," Trudeau says, referring to a protester, as he hands over the microphone.
"I'm an elder of Treaty 1 territory," he said. "Our treaty has allowed you people to come to our territories. So I'm asking that you people that are making statements, please respect everybody, please respect our territory."
The room erupted in applause after the elder finished.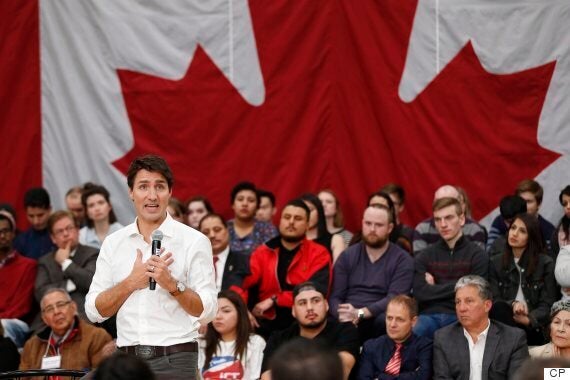 Prior to the town hall, the PM got a mostly warm reception at a Winnipeg elementary school.
Some kids asked him questions about his childhood and what he likes about being prime minister — but one query stopped the room.
With files from The Canadian Press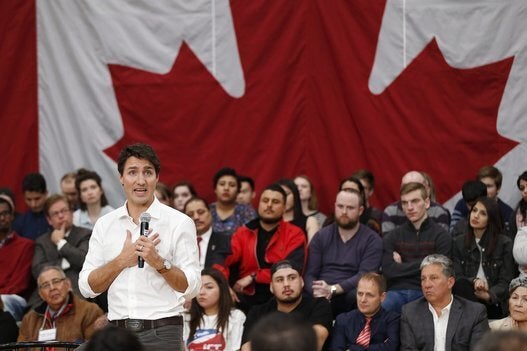 Trudeau's Cross-Country Tour 2017