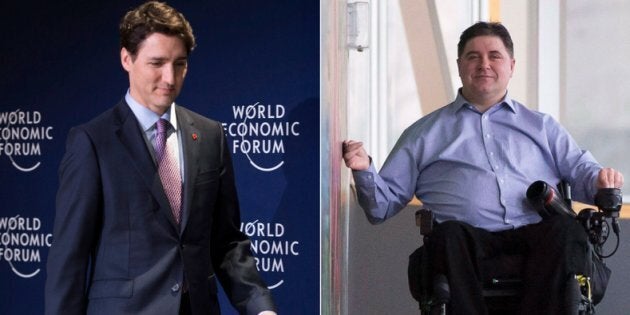 OTTAWA — Kent Hehr resigned from cabinet on Thursday after the prime minister was asked about sexual harassment allegations against his minister of sport and persons with disabilities.
Hehr issued a statement saying he is stepping down pending the outcome of an investigation into the allegations. "I do not want to be a distraction to all the good work being done by our government," he said. "Harassment is never acceptable and everyone deserves to have their voice heard."
A statement from the Prime Minister's Office confirmed Hehr's "leave of absence." Hehr will continue to serve as MP for Calgary Centre. Science Minister Kirsty Duncan has been tapped to take on Hehr's ministerial duties, on top of her existing portfolio.
The PMO confirmed to HuffPost Canada that Hehr will remain in Liberal caucus.
Earlier in the day, Hehr cancelled a morning announcement after Global News' David Akin told Trudeau at a news conference that women are speaking up about Hehr.
Akin mentioned allegations that Hehr made unwanted comments about women's bodies during his time in the Alberta legislature. He added that female political staff were uncomfortable to ride in elevators with him.
Akin referenced the prime minister's #MeToo movement remarks during his recent speech to the World Economic Forum, and the need to believe women when they speak up about sexual misconduct.
"If we believe these women, what do you do about Minister Hehr?" Trudeau was asked.
It's "really important to believe and support any woman who comes forward with allegations of sexual harassment or sexual assault," he replied.
Trudeau maintained that his government is proactive on addressing cases of sexual harassment and assault.
"I am unequivocal in my support for women who step forward with allegations of this nature. And that continues."
Hehr, the Minister of Sport and Persons with Disabilities, was scheduled to visit community organizations at Toronto's Artscape Youngplace Building.
The allegations against Hehr come to light a day after two provincial Progressive Conservative leaders resigned over sexual harassment allegations.
More from HuffPost Canada:
And following a hasty press conference at the Ontario legislature later that evening, Patrick Brown "categorically" denied sexual misconduct allegations raised against him in a CTV News report.
Hehr calls himself 'very straightforward' with people
Last year, Hehr made headlines after making insensitive remarks to thalidomide survivors by deriding their cause, saying that everyone has a "sob story."
Days after the minister apologized for his remarks, a Calgary mother came forward to accuse Hehr of making a "condescending" remark about mothers fighting the federal government over employment insurance benefits.
Jennifer McCrea is a litigant in a lawsuit against the federal government involving mothers who were allegedly wrongfully denied benefits after falling sick while on maternity leave.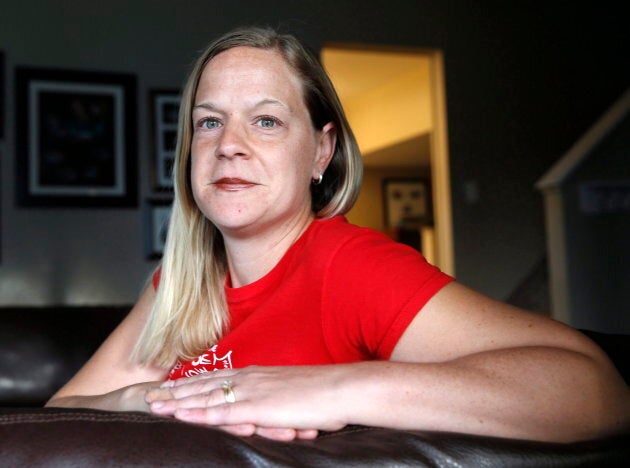 She said she asked Hehr why Ottawa was fighting sick women when he allegedly replied: "Well, Ms. McCrea, that is the old question, like asking ... 'When did you stop beating your wife?'"
Hehr apologized for his brash response over the October 2016 interaction. He said he felt he was cornered. "When speaking to people I tend to be very straightforward, however, I understand my comments can be brash and sometimes even inappropriate," he explained.
In August, the prime minister announced a cabinet shuffle and moved Hehr into the sports and disabilities portfolio from veterans affairs. It was a demotion, but a cabinet position nonetheless.
With files from Althia Raj, Ryan Maloney and The Canadian Press
Popular in the Community