Conservatives are again accusing Justin Trudeau of not taking an international crisis seriously after the Liberal leader made a joke Thursday about Prime Minister Stephen Harper trying to "whip out our CF-18s" just to show how big they are.
Trudeau participated in a question-and-answer session Thursday at a conference hosted by think tank Canada2020. The Liberal leader told veteran journalist Don Newman that Harper has failed to build a "non-partisan case for war" in Iraq.
Trudeau said that while he prefers Canada stick to a non-combat role in the America-led fight against the militant Islamic State of Iraq and the Levant, his party has not yet decided if it would support a combat mission.
Yet, as he has in the past, Trudeau expressed himself with some colourful language.
"Why aren't we talking more about the kind of humanitarian aid that Canada can and must be engaged in, rather than trying to whip out our CF-18s and show them how big they are?" he asked. "It just doesn't work like that in Canada."
While Newman found Trudeau's quip pretty funny, Tories weren't laughing Thursday.
Jason MacDonald, Harper's top spokesperson, released a statement saying Trudeau's comments were "disrespectful of the Canadian Armed Forces" and made light of a serious matter.
"Our involvement in the fight against ISIL is, and has been, motivated by a desire to do our part in fighting a group that has made direct terrorist threats against Canada and Canadians, in addition to carrying out atrocities against children, women, and men in the region. As the Prime Minister has said: 'we take that seriously and will do our part.'"
Defence Minister Rob Nicholson later took to Twitter to echo those sentiments.
Employment Minister Jason Kenney called Trudeau's joke "juvenile" and brought up a few past controversies.
The moment may remind some of when Trudeau made an off-hand remark on a Quebec TV show in February linking the unrest in Ukraine to Russia's Olympic hockey disappointment, joking that Russians may be upset after failing to medal.
Trudeau was a guest on "Tout Le Monde En Parle," a popular, humour-infused current events program.
"It's very worrisome,'' he told the panel. "Especially since Russia lost in hockey, they will be in a bad mood. We are afraid of a Russian intervention in Ukraine.''
Kenney took to Twitter then to accuse Trudeau of treating the Ukraine crisis as a "laughing matter." The Ukrainian ambassador to Canada also called the remark "inappropriate."
Trudeau apologized publicly to the president of the Ukrainian Canadian Congress and admitted online that he spoke too lightly about the matter.
Harper is expected to announce Friday that Canada will deploy CF-18 fighter jets to take part in air strikes against the militants in Iraq.

With files from The Canadian Press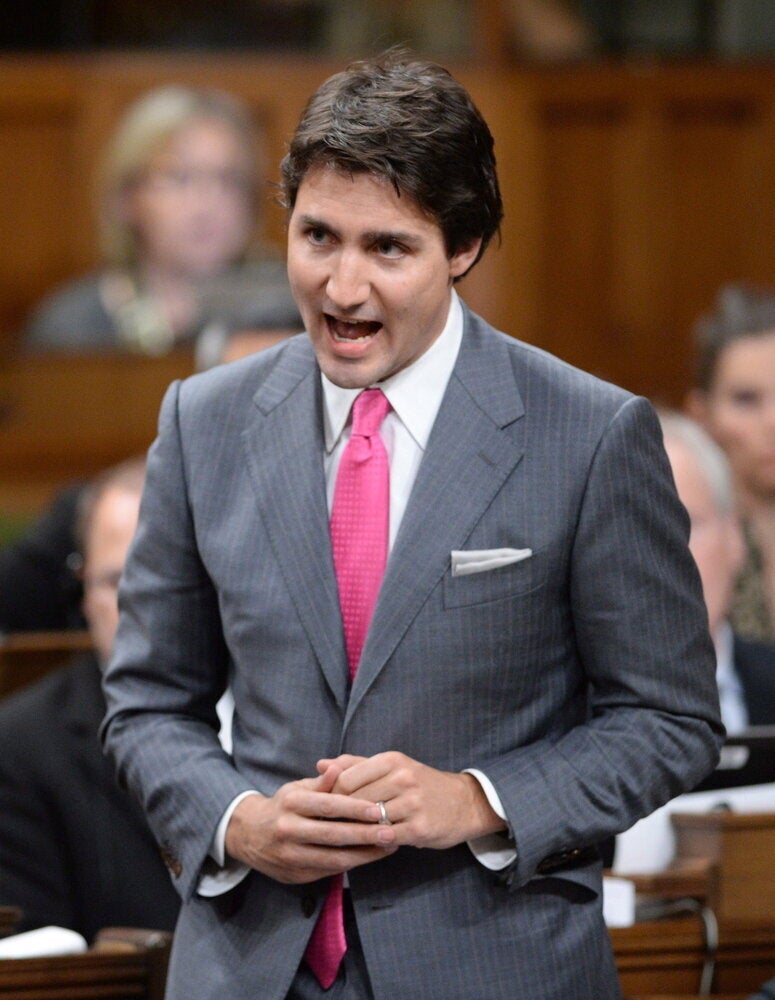 Recent Justin Trudeau Gaffes