When it comes to net neutrality — the principle that Internet service providers (ISPs) should treat all the content on their networks equally — Canada and the U.S. are rapidly moving in opposite directions.
An advisor to President Donald Trump has criticized Canada's telecom watchdog for declaring that ISPs can't favour traffic from one source over traffic from another source.
"Sorry Canada, now you're in the class with backward India," tweeted Roslyn Layton, whom Trump hired as part of the transition team for the Federal Communications Commission (FCC), the U.S.'s telecom regulator.
The Canadian Radio-Television and Telecommunications Commission (CRTC) ruled last week that Internet providers can't discriminate between different types of traffic in order to promote their own preferred services.
Consumer advocates worldwide hailed the move as a significant victory for net neutrality, especially given that, in the U.S., the FCC has indicated it will be moving in the opposite direction.
The U.S. telecom regulator is expected to announce on Wednesday a roll-back of net neutrality rules put in place during the Obama administration, according to the Wall Street Journal.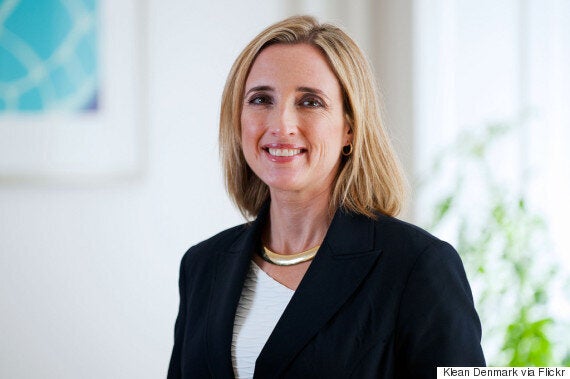 In a submission to the CRTC last fall, Layton argued that net neutrality is being pushed by an international lobby, and that net neutrality rules could harm innovation in Canadian mobile products.
She doubled down on this argument in a tweet asserting that the U.S. will dominate innovation, thanks to the Canadian ruling.
Supporters of net neutrality say the opposite — that allowing ISPs to discriminate in favour of some content and against others could disadvantage startup companies offering new products, and damage online innovation.
The CRTC sided with that argument in its ruling.
The case involved Quebec wireless operator Videotron, which had an "Unlimited Music" mobile package that offered streaming from Apple Music, Google Play, Spotify and a handful of other services.
Any music streamed from those services, and only those services, was exempt from Videotron's data caps — a practice known as "zero rating."
"A free and open Internet gives everyone a fair chance to innovate and for a vast array of content to be discovered by consumers."
In its ruling, the CRTC concluded Videotron's offers violates its telecom rules. In doing so, it broadened and more clearly defined net neutrality principles in Canada.
"A free and open Internet gives everyone a fair chance to innovate and for a vast array of content to be discovered by consumers," CRTC chair Jean-Pierre Blais said in a statement.
"Rather than offering its subscribers selected content at different data usage prices, Internet service providers should be offering more data at lower prices. That way, subscribers can choose for themselves what content they want to consume."
Top Religious Leaders Support Net Neutrality