John Baird isn't irritated by Donald Trump's recent attacks on Canada's health-care system — they're perennial comments he's heard time and time again.
"I think there's always the 'boogeyman' that is the Canadian health-care system when it comes to politics south of the border," the former foreign affairs minister told CTV's "Power Play" on Tuesday.
Baird said Canada must be doing "quite well" if that's the only reference that's been raised in a presidential campaign marred by vitriol.
But he conceded the Canadian health-care system does face two problems: long waits and more tax dollars going toward spending.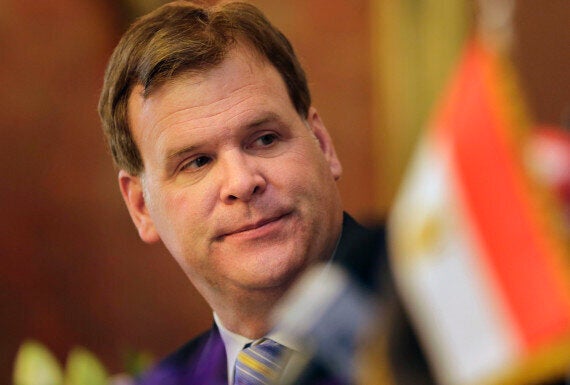 John Baird talks during a press conference with his Egyptian counterpart Sameh Shukri at the Egyptian foreign ministry in Cairo on Jan. 15, 2015. (Photo: Amr Nabil/Associated Press)
"It doesn't take a rocket scientist to say that that's unsustainable if that continues," he told host Don Martin.
Canada spent $219 billion on health care last year, according to the Canadian Institute for Health Information. It's an expenditure roughly equivalent to 10.9 per cent of the country's gross domestic product.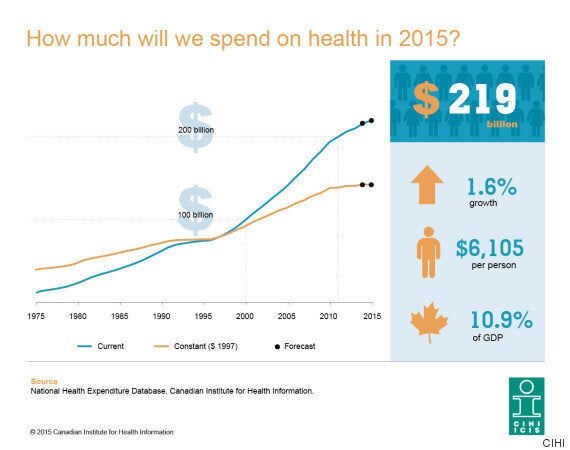 That amount marks a 1.6 per cent increase from the year prior, according to the CIHI report. Breaking it down, total health-care spending amounts to approximately $6,105 per person.
Comparatively, according to the World Bank, health care spending accounted for an amount equivalent to 17.1 per cent of the U.S. GDP.
Baird defended Canadian health care, saying, "even on its worst day" it's still "pretty good."
The former politician, who has picked up several jobs since he abruptly resigned from federal office last February, cited an increasingly polarized America and rise in protectionism to be indicators of bumpier relations ahead.
Baird appeared on the program to talk about implications of the U.S. presidential race and warned bilateral relations are headed toward "uncharted waters," regardless of who wins.
Health Minister Jane Philpott did not respond to The Huffington Post Canada's request for comment about Trump's remarks.
Canada was brought up during the U.S. election after Trump falsely claimed Democratic presidential candidate Hillary Clinton supported a publicly funded single-payer health-care system on Sunday during their second debate.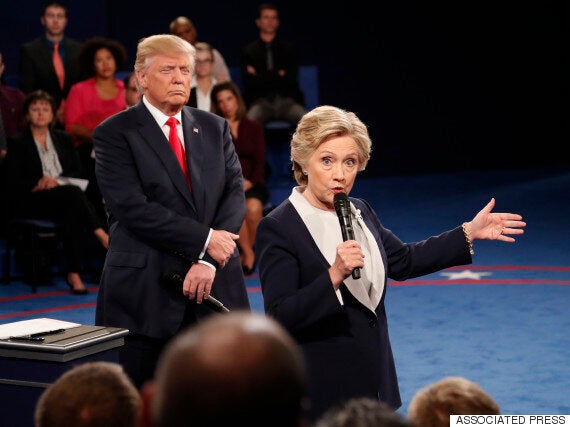 Democratic presidential nominee Hillary Clinton speaks as Republican presidential nominee Donald Trump listens during the second presidential debate at Washington University in St. Louis on Oct. 9, 2016. (Photo: Rick T. Wilking/Pool via Associated Press)
On the topic of the Affordable Care Act, the Republican candidate seemingly mixed the stances held by Clinton and Vermont Sen. Bernie Sanders and called Canada's system as "so flawed" and "catastrophic in certain ways."
"The Canadians, when they need a big operation, when something happens, they come into the United States in many cases because their system is so slow," he said.
But according to a study released Wednesday by the Fraser Institute, the number of Canadians who went abroad for non-emergency medical treatment has dropped in the last two years.
The study suggests 45,619 Canadians sought treatment outside of Canada in 2015.
That number is a decrease from the 52,000 estimated to have done the same the previous year. There is no data available to confirm how many patients went to the U.S. or other countries.
Trump on Canada: 'They have got a lot of problems'
At a campaign rally on Monday, Trump recycled his attack on Clinton's pledge to fix Obamacare by repeating the same false claim he used during the debate. He also took another swipe at Canada using a familiar anecdote.
"She wants it to be like Canada," he said to a crowd of supporters. "But the people in Canada, with money, when they have an operation, they come down to this country. Because they have got a lot of problems up in Canada."
Trump has promised to repeal Obamacare if elected. But at the rally, he did not offer significant elaboration on his own health plan before throwing the piece of paper he was reading from to the ground.
CORRECTION: An earlier version incorrectly stated health care costs each Canadian approximately $6,105 in taxes. That number actually reflects total health spending per person. This version has been updated.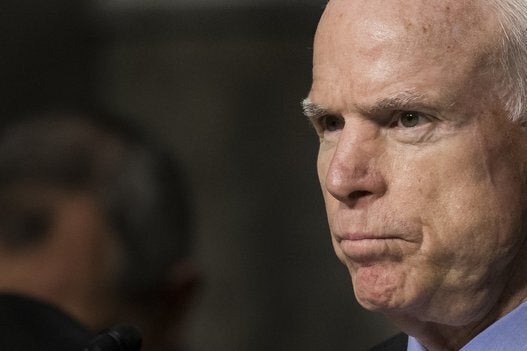 Republicans Who Have Withdrawn Their Support For Donald Trump