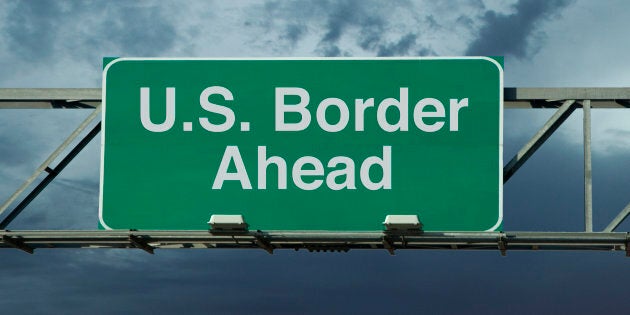 Ever since the U.S. election a year ago, we've been hearing predictions that Canada stands to benefit from a "reverse brain drain" that will bring a wave of talent fleeing Donald Trump's policies.
But new data suggests this hasn't happened yet, at least in Canada's economic hub, Toronto. The long-running trend of Toronto losing workers to the U.S. appears to be continuing unabated.
According to an analysis of the the city's labour market by LinkedIn, Toronto continues to experience a brain drain to U.S. cities, with San Francisco, New York and Los Angeles the most popular destinations for Canadian talent, in that order.
For every 10,000 LinkedIn members in Toronto, the city lost 1.34 members to San Francisco over the past year, while losing 1.01 to New York, and 0.58 to Los Angeles. The high rate of loss to tech hub San Francisco suggest Canada continues to struggle with retaining top tech talent.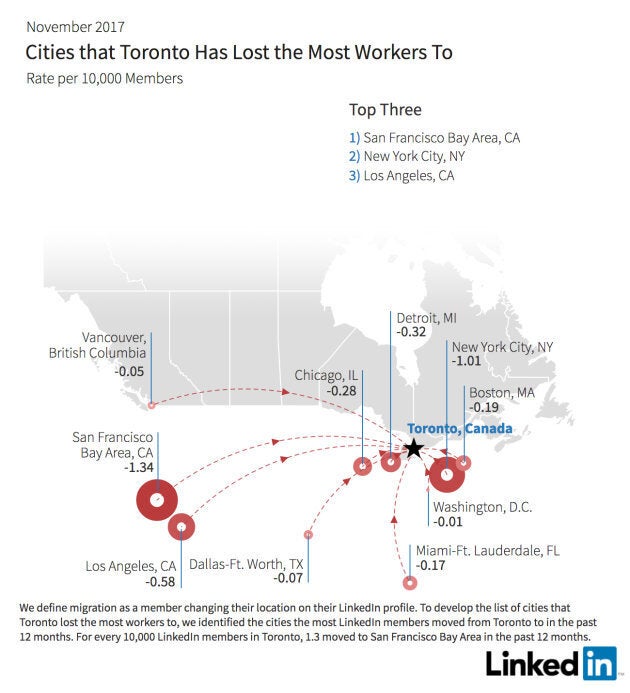 The city is seeing "a very significant net migration to the U.S," said Jonathan Lister, country manager for LinkedIn Canada.
It's hard to say whether much has changed in this regard since Donald Trump was elected to the White House — LinkedIn has only been tracking this data for the past nine months.
Notably, however, the LinkedIn report notes that "the outflow of talent to both San Francisco and New York have been on a steady decline since May's report."
Watch: Canada's best cities for jobs and affordable homes
Still, it's clear that the expected flow of talent from the U.S. to Canada "doesn't seem to be happening yet," Lister told HuffPost Canada in an interview.
Yet Toronto gains considerably more workers from cities around the world than it loses every year to the U.S. Over the past year, the city has gained the most talent from Montreal, Mumbai, India, and the United Arab Emirates.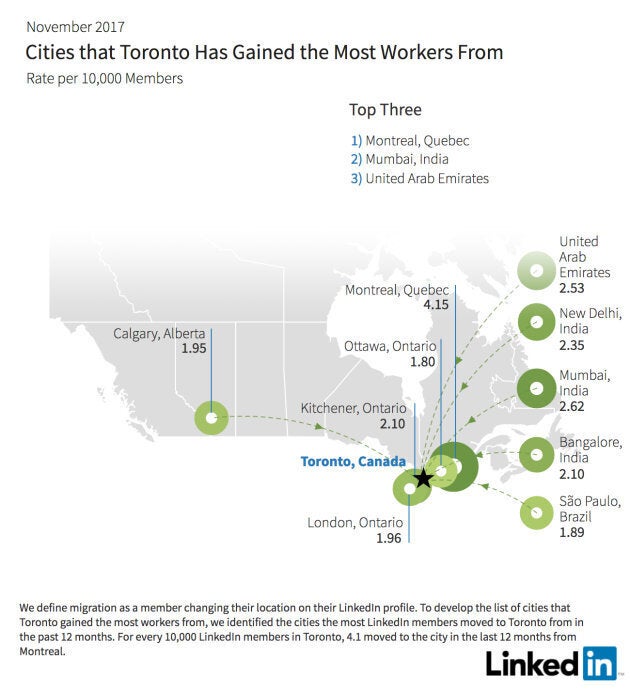 The study also made estimates of which jobs are most oversupplied and undersupplied in the Toronto market, and found the city is in need of more people in health care management, education/teaching and non-profit/fundraising workers.
At the same time, the city appears to have too many bankers, with that skill at the top of the oversupplied list. There are also apparently too many people in legal advice and services, risk management and financial planning.
Still, the data suggests it's a good time to get into Toronto's job market. Seasonally adjusted hiring was up 7.7 per cent in October, compared to the same month a year earlier.
"Toronto remains a very hot hiring market," Lister said. "It's a great time to be working in Toronto."
Popular in the Community