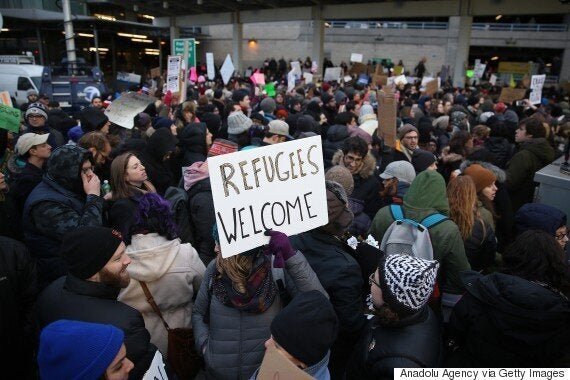 Saturday night, Sia pledged $100,000 to match gifts to the ACLU to help overturn the Trump administration's de facto ban on travellers coming from several Muslim-majority countries.
Within hours, people had tweeted donation receipts including Rosie O'Donnell and Judd Apatow. It wasn't just Sia. Other people, famous and ordinary alike, also issued gift challenges starting at $500. This is a new use of a backroom fundraising strategy for a greater purpose.
In a post-election article, Dr. Krishan Mehta predicted that people were going to use giving as a way to express a political point of view. It is not surprising that Planned Parenthood, which has been a regular subject of attack, received 40 times their usual number of gifts between the election the end of the year according to the Guardian.
This giving doesn't just include Planned Parenthood. There is a new website called Rage Donate that allows people to make gifts to causes that are the most common targets of the new president's plans.
Involvement in major causes is proving to be more than just making a gift. In today's connected world, people are also working as volunteers and activists in movements that are springing up quickly. Research by Stats Canada has consistently shown that there is a clear connection among giving, volunteering and participating.
This was on vivid display this weekend. The protests against the Muslim ban were huge. Regular people and stars gave money in support of the effort to overturn the Muslim ban. Lawyers volunteered in airports to free detained people. Protesters participated in sit-ins at the airports. While all this was going on, lawyers for the ACLU, a civil liberties non-profit, challenged Trump's executive order in court.
This successful combination of donations, volunteering, activism and legal action could prove to be a potent combination in the days and months to come.
This is not the first time that we have seen a rise in popular support for an emotional cause. The Ice Bucket Challenge was a remarkable instance of a successful viral donation campaign. And the recent Bell Let's Talk campaign was a great use of social media for good. Many causes have successfully used hashtag campaigns to raise awareness. These efforts do have a call to action to involve the broad public. But what is different this time is the broad range, size, speed and international scope of this effort.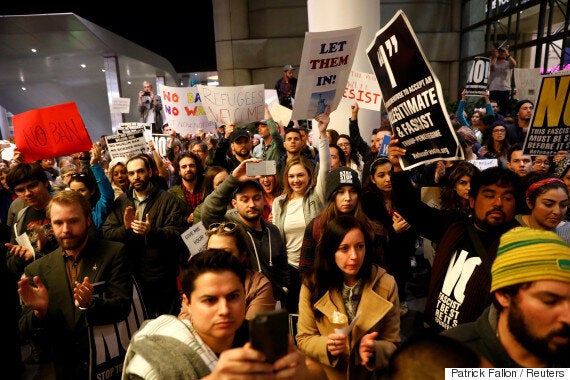 Sia is Australian. Many Canadians gave online to the ACLU. The unexpected effect of globalization is citizens feel empowered to act and comment on the actions of another country. In an era of tremendous social media reach, this is an important turning point.
Many Canadians have watched with concern U.S. events. Canada has responded very differently to many of the issues that Trump highlights -- most particularly in Canada's very different actions on immigration and refugees.
The events of this weekend show that citizen activism now takes many forms. For many this will take the form of a donation to an activist non-profit. Through giving to key causes, Canadians can comment on U.S. politics
Follow HuffPost Canada Blogs on Facebook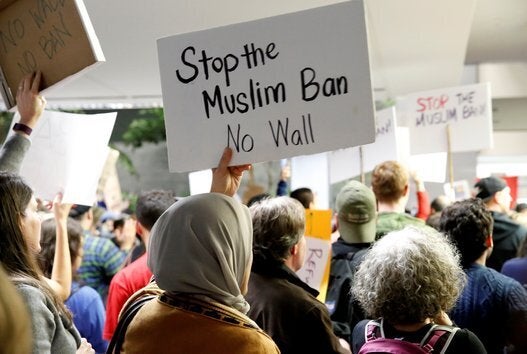 Trump Immigration Ban Sparks Protests