Aria Watson was two weeks too young to vote in this year's American presidential election, but she still wanted to do something about it.
"I never really cared for or understood politics, but this year was different," the Oregon community college student told The Huffington Post. "When I saw that Donald Trump actually won, my heart shattered."
The 18-year-old felt so strongly about the election results, she decided to create a series of photos for photography class. The images showcase things that Trump has said about women, on women's bodies.
"All I wanted from these photos was to help people realize who Donald Trump really is," Watson told BuzzFeed News.
Some readers may find these images NSFW.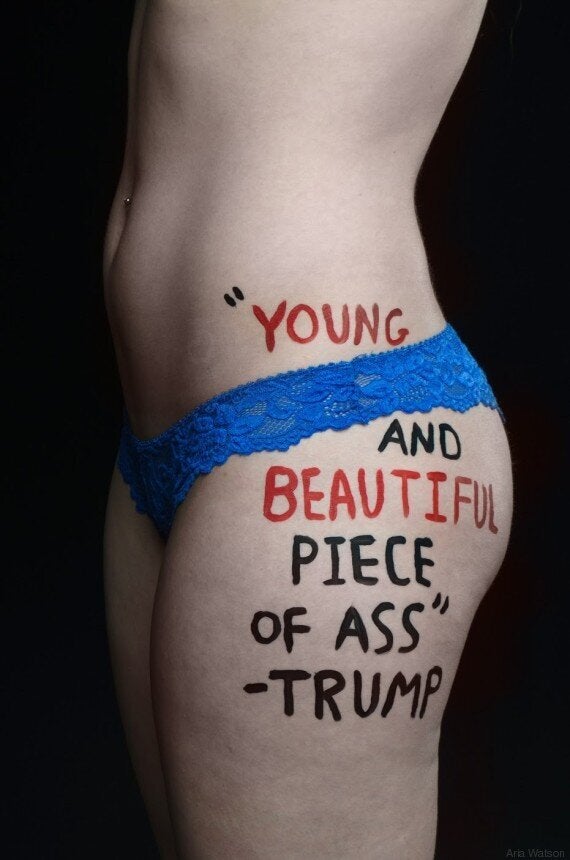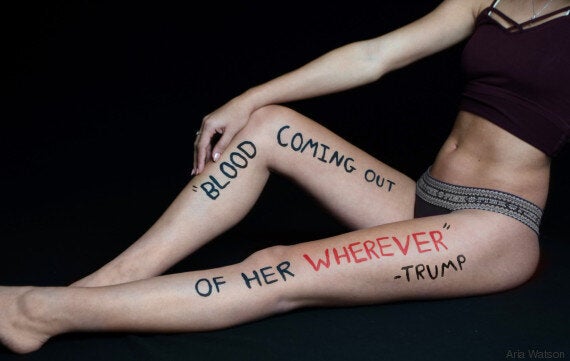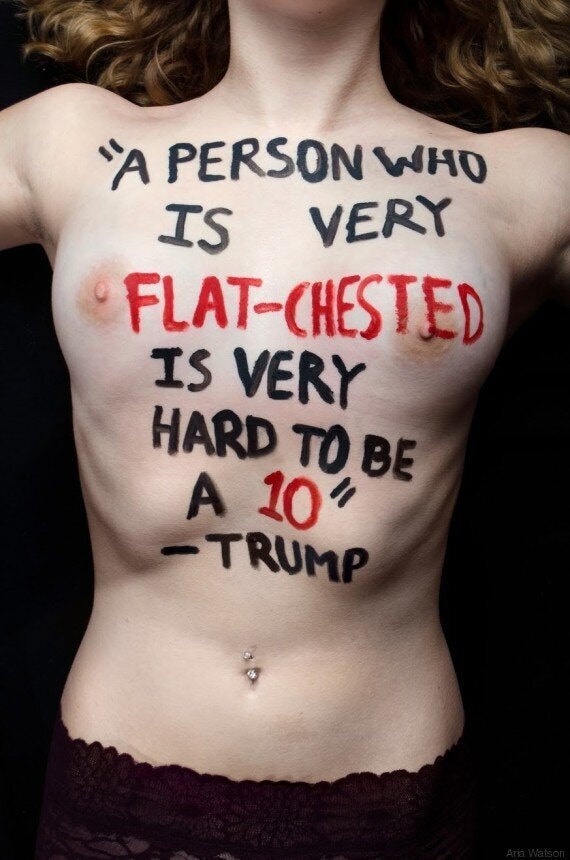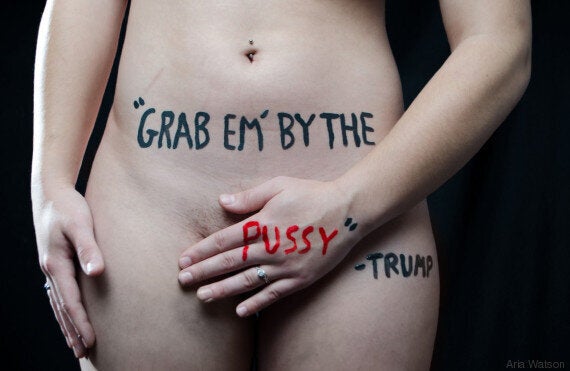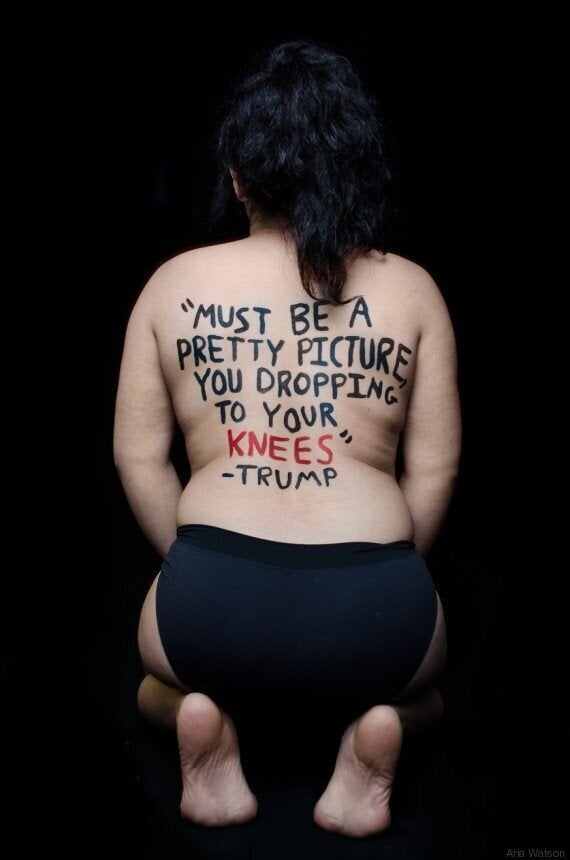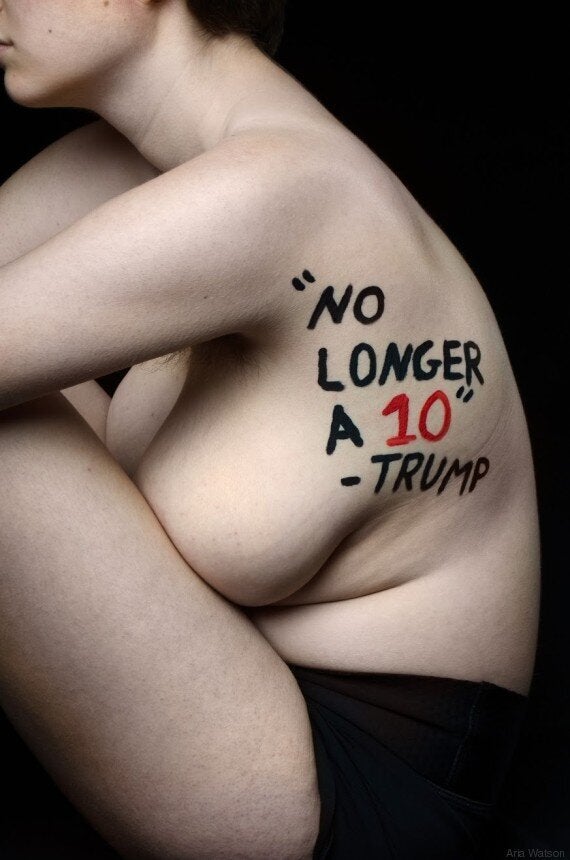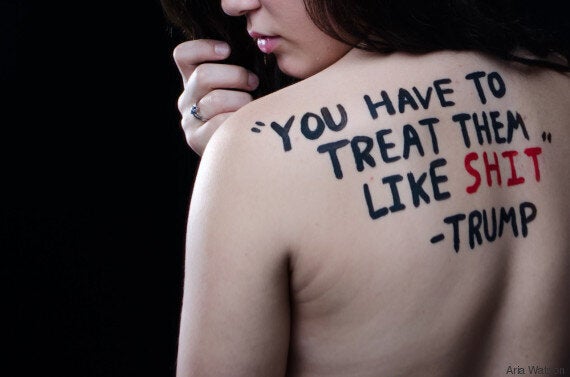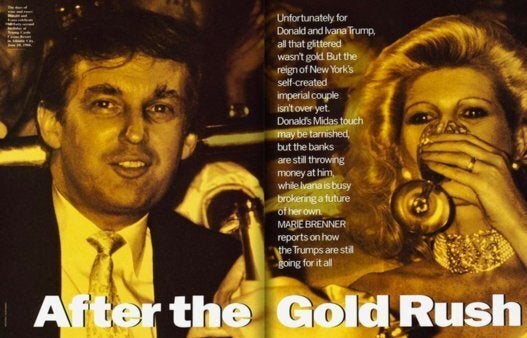 18 Real Things Donald Trump Has Said About Women