Millions of protesters around the world marched to promote women's rights this weekend in the wake of U.S. President Donald Trump's inauguration on Friday.
Now, activists are looking to their next target — Trump's tax returns.
Trump promised during the campaign he would release his tax returns after he was done being audited. But now, his advisor Kellyanne Conway says the president has no plans to release anything, according to The Washington Post.
Protesters, looking to galvanize momentum after a successful weekend, called for anti-Trump demonstrations on April 15 — a day which is usually the filing deadline for U.S. tax returns (since it falls on a Saturday this year, taxes are actually due on April 18).
Beau Willimon, showrunner of the dystopian Washington drama "House of Cards," weighed in, offering tips on exactly how to ensure the protests happen.
Trump responded to the protests on Twitter, first calling out celebrity protesters, before acknowledging the role of peaceful protest in democracy.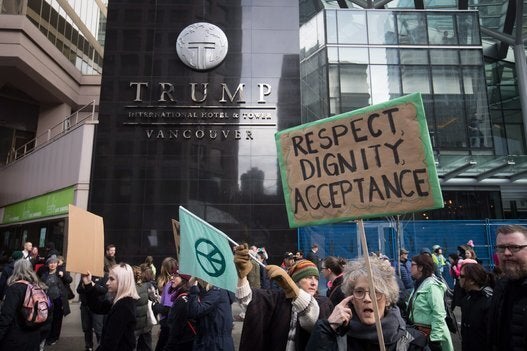 Women's March In Canada, January 2017