Toronto's Trump Tower has seen one disaster after another since it opened four years ago, but its latest debacle may be its last.
The Globe and Mail reports that the Trump International Hotel & Tower Toronto is on the verge of being sold to an unnamed new owner after its current one failed to pay back a $260-million construction loan last year.
The sale will likely mean the Trump name will disappear from the building.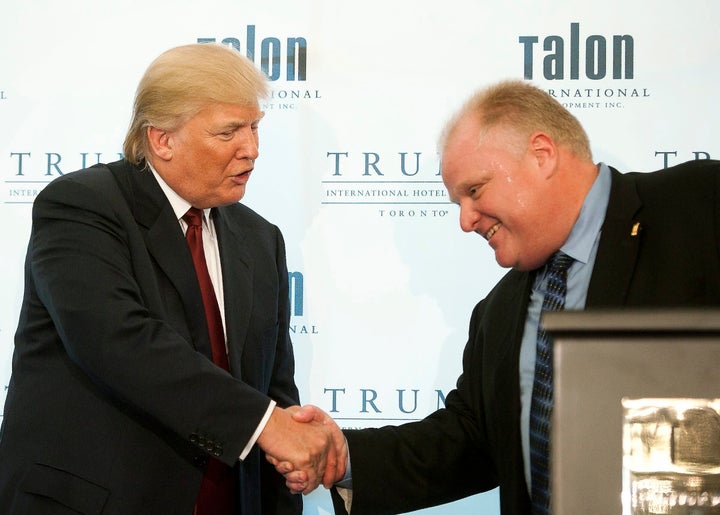 Donald Trump himself doesn't own the Toronto tower — it belongs to Talon Developments, which licensed the Trump brand for the skyscraper, and hired a Trump-owned company to run the property.
Talon's clients are "no longer interested in the Trump brand" because Trump himself has damaged it, company lawyer Symon Zucker said.
"It's more important for him to be president than run a successful business," Zucker told the Toronto Star last month.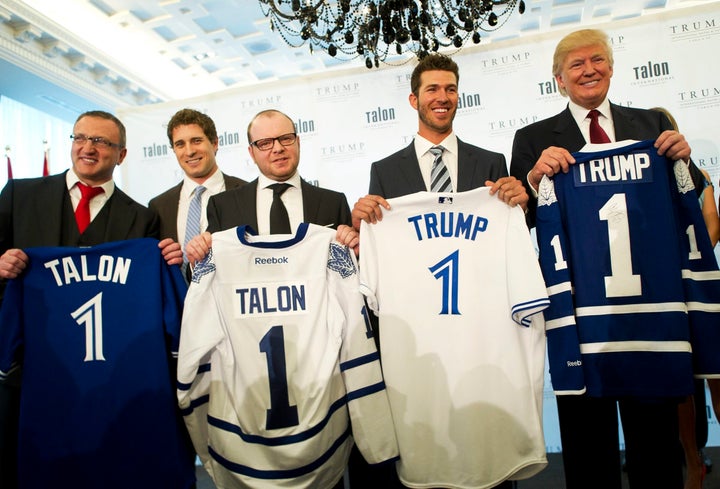 Evidently sensing that Talon wanted to ditch his brand and axe the contract, Trump took the company to court last December in an effort to stop the move, the Star reported.
The billionaire businessman made numerous appearances in Toronto to promote the 65-story hotel and condo tower in its early years, but the project was problematic from the get-go.
A year after it opened, hotel room occupancy was at 50 per cent, and rooms were only fetching half the expected rate.
That was a problem for the investor-owners who bought individual hotel rooms in the tower as investments, and ended up losing the equivalent of about $175 a day.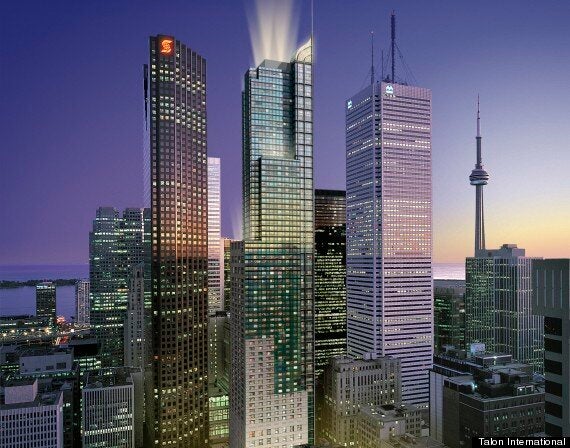 "It's more important for him to be president than run a successful business."

— Talon lawyer Symon Zucker
Both the Toronto Trump Tower and the Vancouver Trump Tower were the target of protests following Trump's controversial remarks about Mexican migrants, as well as the presidential candidate's call for a ban on Muslims entering the United States.
At least in the case of the Toronto tower, their wishes look likely to be granted.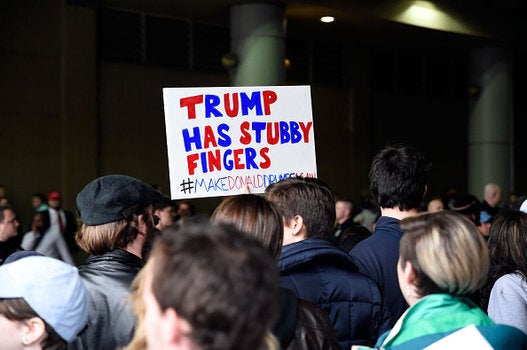 11 Donald Trump Protest Signs
Popular in the Community