A Vancouver city councillor says a downtown luxury condo tower named after "bigot" Donald Trump is a slap in the face to all who look at it, and should be renamed.
"I just couldn't believe what I was hearing. I was in shock, it was so morally reprehensible. I couldn't believe it," Vancouver Coun. Kerry Jang told The Huffington Post Canada in an interview Tuesday.
"To have this — a tower named after this bigot in the middle of our city is a real insult."
Jang said Trump made things worse by suggesting he would have supported the internment of Japanese Americans during World War II.
"The city of Vancouver, we worked hard to reconcile with the Japanese Canadian community. We work hard to reconcile with our First Nations," Jang said. "To have this — a tower named after this bigot in the middle of our city is a real insult."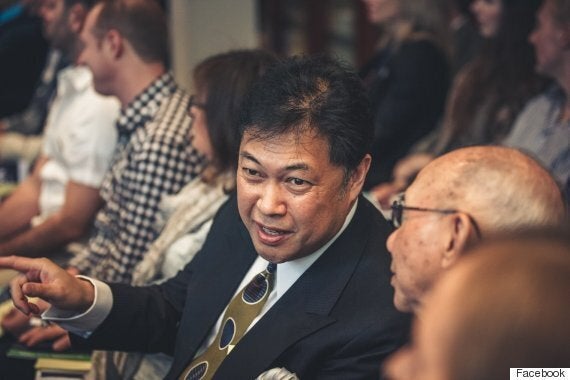 Vancouver Coun. Kerry Jang, seen in 2014, said Donald Trump's name should be dropped from a new tower in the city. (Vision Vancouver Facebook)
Jang said he contacted one of the developers behind the tower to dump Trump's name. He said he hasn't received responses to the two text messages he sent earlier on Tuesday.
"Donald Trump does not represent Vancouver in any way shape or form," Jang said. He mentioned that Vancouver Mayor Gregor Robertson, who was en route from Paris, would say the same thing if he were available.
Former Vancouver chief city planner Brent Toderian echoed Jang's call for developers Holborn Holdings and TA Global to strip Trump's name from the $360-million project.
The winding 63-storey glass spire, designed by renowned Vancouver architect Arthur Erickson is expected to be completed next year.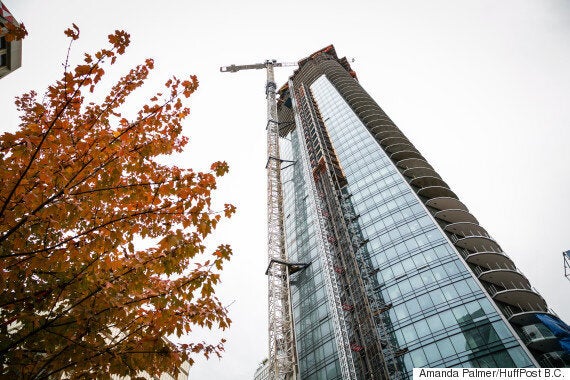 The Trump International Hotel & Tower in Vancouver is scheduled to open next year. (Amanda Palmer/HuffPost B.C.)
The backlash against Trump in the city gained traction after Sunny Mangat, a Vancouver woman living in London, penned an open letter to the Republican contender, calling for a boycott of the tower and his organization.
"The only way to end your antics and to save the world and in particular Vancouver B.C., from your misogynistic, bigoted and racist remarks is to stop filling your pockets and affiliating your name with Vancouver projects," she wrote.
"We are a city that is diverse and we embrace all people of all backgrounds, regardless of religion or culture," the letter continued.
"The immigrants of this country have worked hard to build this city and country up."
Toronto tower also under fire
In Toronto, Coun. Josh Matlow announced his own intention to write to the owners of that city's Trump International Hotel and Tower to change its name.
But according to Jang, there's a problem: municipal government don't have the authority to rename privately owned buildings. He said he's appealing to the developer's ethics, saying the city has "long been working to fight racism" and to erect a skyscraper in Trump's name doesn't make sense.
He highlighted current efforts by local government and private citizens to support Syrian refugees as they resettle in the city.
"That's our city," Jang said. "I personally don't want to see his name here."
Read Sunny Mangat's open letter below:
Dear Donald Trump,

I have been quite entertained with your #Trump2016 campaign over the past year, and to be honest I never really took you that seriously as a presidential candidate in the first place. However, last night in regards to your Muslim immigration prevention statement you absolutely crossed the line.

To make this letter short and sweet, I will not engage in explaining to you why your remarks and behavior are unacceptable because 'it is impossible to defeat an ignorant man by argument.' – William McAdoo

However, a couple of years ago you announced the development of the Trump Tower in Vancouver, Canada. Myself and many others have been eagerly waiting for this tower, because Vancouver really could use a new hot spot.

What you may not know is Vancouver, Canada is a uniquely beautiful place, not only because of our stunning landscape but because of the people of Vancouver. We are a city that is diverse and we embrace all people of all backgrounds, regardless of religion or culture. We have fought hard over the years to maintain unity and the sanctity of our community relationships, and to bridge gaps between communities. The immigrants of this country have worked hard to build this city and country up. In fact, recently in our elections we spoke loud and clear when we voted in our new Prime Minister Justin Trudeau – that we will not tolerate any sort of discrimination, whether it is gender, religious, racial, or class. In the words of our new Prime Minister #BecauseIts2015

So to put this very simple and straightforward – I refuse to put my money into the pockets of a bigot.

I am hoping and calling to all Vancouverites to formally boycott your tower affiliation and your organization. Whether, the Trump tower be in name only, it will stand as one of the tallest towers in Vancouver. Sadly, your voice is being projected around the world, not because of your intelligence or your charisma but because of your money. Thus, the only way to end your antics and to save the world and in particular Vancouver B.C., from your misogynistic, bigoted and racist remarks is – to stop filling your pockets and affiliating your name with Vancouver projects.

Sincerely

A disturbed Vancouverite

Twitter @mangat_sunny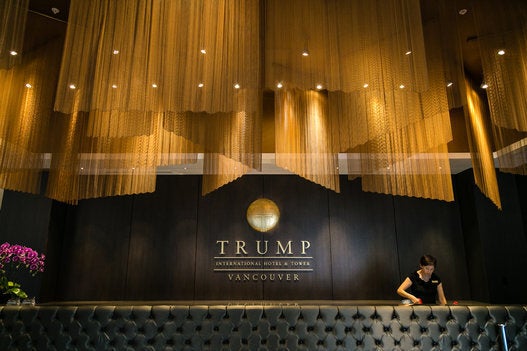 Vancouver Trump International Hotel & Tower