Five Canadian pulp mills are poised to close down as a direct result of tariffs imposed by the United States Department of Commerce earlier this year.
Thanks to a complaint from a single mill in Washington State, two Kruger mills (Cornerbrook and Trois-Rivières,) plus three Catalyst mills in British Columbia (Powell River, Crofton, and Port Alberni), have been hit with significant "countervailing" and "anti-dumping" duties, for a total of 32 per cent at Kruger and 28 per cent at Catalyst.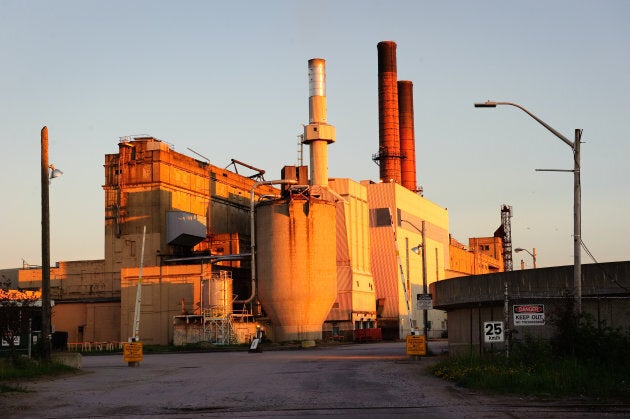 The Americans claim that Catalyst and Kruger are dumping newsprint products into the U.S., charging prices that are too low. They also claim that Canadian producers are unfairly subsidized by government.
Both are entirely untrue.
The truth, in fact, is more troubling. The U.S. tariffs have one goal in mind: to weaken Canadian paper manufactures for the benefit of U.S. producers.
The impact on the communities will be severe. The Corner Brook mill says the new tariffs will cost it $30 million per year. It's by far the town's biggest private sector employer, and Newfoundland and Labrador government officials suggest the mill is worth $300 million to the local economy.
The situation is equally dire on the West Coast. U.S. exports make up a significant portion of sales at Catalyst's Powell River mill. It too is the town's largest private sector employer. The impact of the mill's closure on jobs and the local economy would change the face of the area forever.
Forestry is responsible for injecting $23 billion into the Canadian economy, and represents $34.4 billion in exports. Logging, pulp and paper, and wood-products manufacturing employs more than 200,000 workers across the country — mostly in good jobs with benefits. An estimated 300,000 more spin-off jobs can be attributed to forestry.
Thanks to sustainable harvesting practices and innovative wood technologies, forestry is poised for growth as one of Canada's key economic powerhouses. The forestry sector also has incredible potential as a source of reconciliation through economic partnerships with First Nations, who historically failed to benefit from a profitable industry that takes wealth from their lands.
The Donald Trump administration's forestry tariffs have implications well beyond the five mills targeted by the Department of Commerce. Canada's forestry industry is deeply interconnected. Logging, sawmills and paper mills are all dependent on a supply chain that will be damaged by the heavy-handed trade tactics of the U.S.
In fact, there are even consequences for jobs south of the border. With all but five newsprint mills in North America in Canada, the U.S. newspaper industry depends on an affordable supply of paper from our mills. Trump's reckless tariffs will make matters worse for an already fragile American newspaper industry.
More from Jerry Dias:

Doug Ford's Handling Of The Data Breach Proves He Can't Be Trusted

Doug Ford's Fake News Factory Leaves All Ontarians Worse Off

Press Freedom Is Under Attack, From Violence To Corporate Influence
Our renewable resources make us the envy of most industrialized nations, but maintaining our position requires strategic action from government. While Catalyst and Kruger both plan to go to the World Trade Organization to fight this unfair trade action, any ruling is unlikely before August 2018. There is serious concern that some of the mills won't survive until then.
It's time for Natural Resources Minister Jim Carr to take notice and take action. During similar U.S. trade aggression in the softwood lumber industry, the federal government moved swiftly to bolster the industry in many ways. This includes enhanced work-sharing provisions for workers, and loan guarantees to help businesses invest while legal appeals work their way through international trade tribunals — where, it should be mentioned, Canada has been wildly successful at over-turning U.S. forestry tariffs over the years.
Similar supports must be shown for the newsprint industry.
Trade in forestry products is also intrinsically part of NAFTA negotiations, even if the U.S. won't admit it. The Trudeau government can't allow Canadian workers to get clobbered in the forestry industry at the expense of advancing other industries. Forestry is just too important to let ourselves get pushed around.