U.S. President Donald Trump kept his hands to his sides when Prime Minister Justin Trudeau shouted "Everybody wave!" to break the ice during a NATO photo opp on Thursday.
"Canadian Prime Minister Justin Trudeau said, Everybody wave! encouraging his counterparts to wave for the cameras. Some followed Trudeaus command, but not Trump, who did not raise an arm," the report read.
"Trump smiled for a brief moment, but otherwise kept a serious, perhaps even stern, expression on his face for the duration of the photo opp."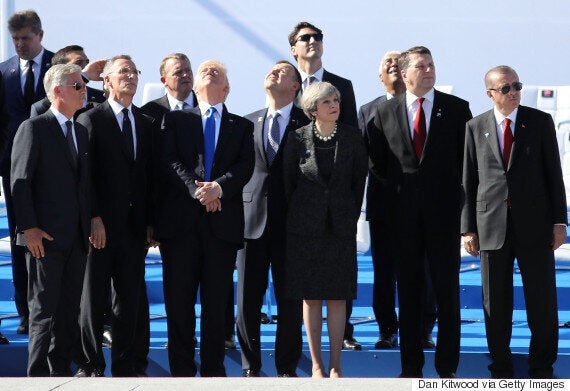 The NATO country leaders had assembled themselves onto a three-tier stage inside the new NATO headquarters in Belgium.
Trudeau stood at the far edge of the platform while Trump stood front and centre.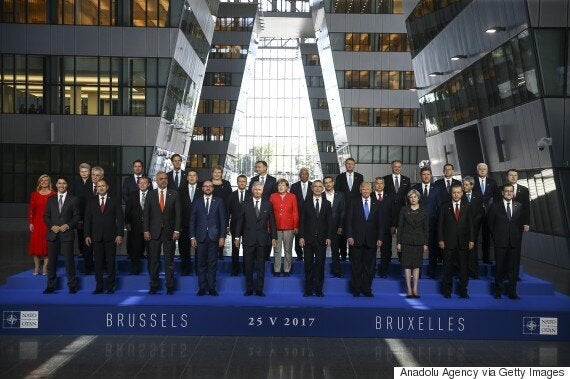 Trump's cheerless response to Trudeau's request came after two speeches from the U.S. president and German Chancellor Angela Merkel.
With the new NATO headquarters building behind him, constructed to the tune of 1.1 billion euros, the president repeated how the U.S. meets its NATO spending quota and criticized countries who fail to do the same.
Canada is one of those countries.
A NATO report released last year showed Canada to be a laggard, allotting 1.02 per cent of the country's GDP to defence spending last year.
That number falls short of the two per cent funding guideline for member countries.
"This is not fair to the people and taxpayers of the United States and many of these nations owe massive amounts of money from past years and [from] not paying in those past years," Trump said.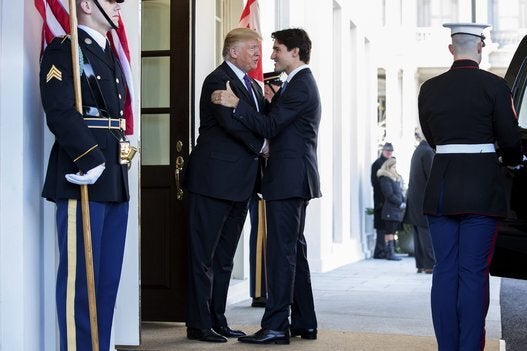 When Trudeau Met Trump
Popular in the Community