Ask and ye shall receive.
A street artist built a tiny, concrete wall around Donald Trump's star on the Hollywood Walk of Fame Tuesday.
(It's only six inches tall, but it's still magnificent.)
The border is complete with barbed wire, American flags, and itty-bitty "keep out" signs.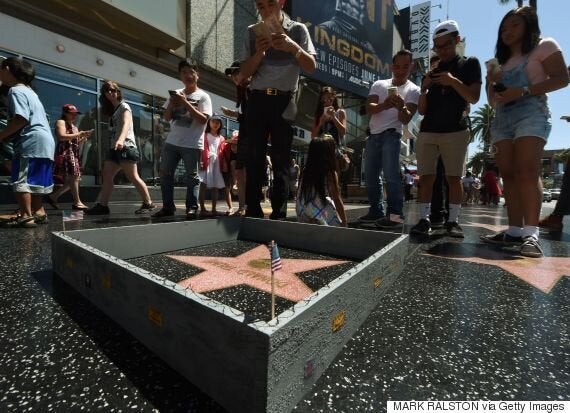 (Photo: Mark Ralson/AFP/Getty Images)
The Republican presidential nominee has been criticized repeatedly over the course of his campaign for his call to build a wall across the U.S.-Mexican border. He wants the barrier to keep immigrants from moving north, and asked the Mexican government to pay for the project.
(To be clear, Mexico didn't sponsor Tuesday's wall.)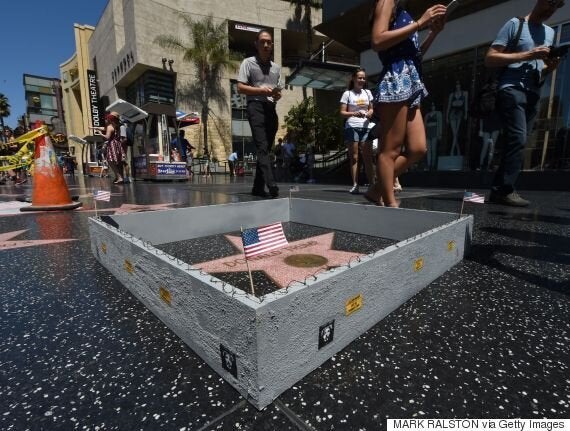 (Photo: Mark Ralson/AFP/Getty Images)
Plastic Jesus, the artist who built the wall, also tagged his creation with his motto: "Stop making stupid people famous."
The artist said he chose to build a wall, rather than create a visual of Trump's face, because he wanted to make a point against the nominee's policies — not against the person himself.
"I don't try to attack people on a personal level. I try to attack their policy or their attitude. Otherwise it's kind of vindictive," the artist told The Huffington Post on Wednesday.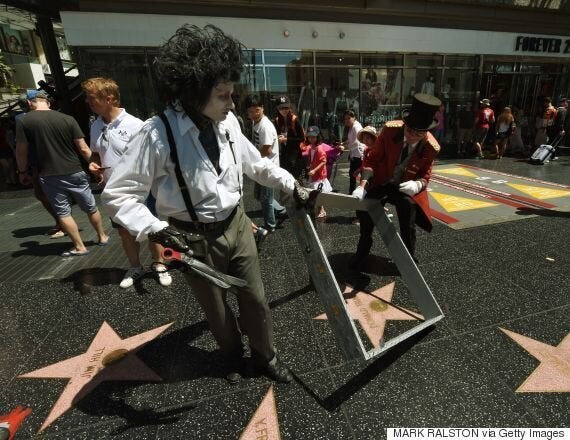 An onlooker dressed as Edward Scissorhands tried to remove the concrete wall on Tuesday. (Photo: Mark Ralson/AFP/Getty Images)
"Personally, I've got nothing against Donald Trump," he added. "I have everything against his policies and the culture he's trying to create in America."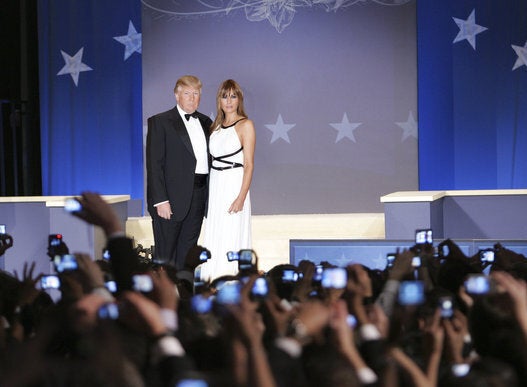 If Donald Trump became President