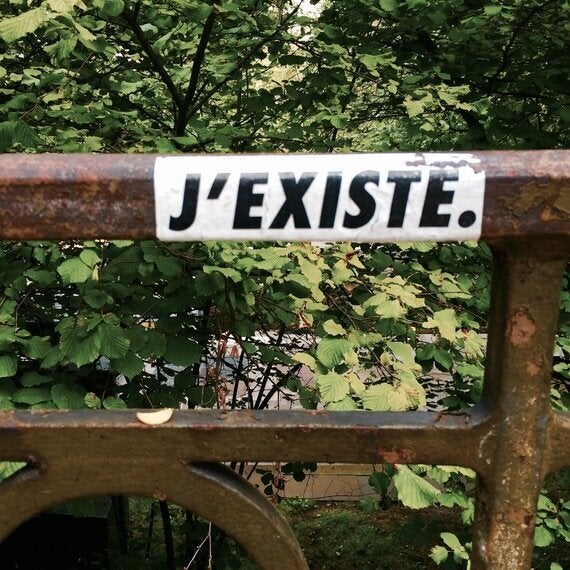 The world is different today. Yet this particular form of difference will be disproportionately felt by groups that do not look like the man who has ushered in a new era of divisive politics and suspicion. These repercussions already reverberate acutely in Canada.
Public discussion is powerfully shaped by the images and ideas projected by politicians and the media about borders, security and incoming "floods" of migrants. Public responses are grounded in the visceral fear that the old and golden way of life is over and that we now live in uncertain and dangerous times. In particular, the bodies of migrants carry the burden of our fears and they have become useful in bolstering increasingly violent migration management regimes across the world.
Canada is by no means immune to these dangerous conflations and scare tactics. Hours after the announcement of the Trump presidency, conservative party leadership candidate Kelly Leitch stated that the victory sends an "exciting message" that is needed in Canada. This is the same candidate that continues to call for screening of immigrants for so-called Canadian values.
However, this type of discussion presupposes that there is one set of values that are somehow Canadian. What are these values and which groups get to define them?
While Canada is doing many things right compared to the United States, we have to critically interrogate so-called values enshrined in its justice systems and policy that are just the opposite. For example, what about Canada's horrific historical treatment of its indigenous people and the fact that it took until 2016 for a meaningful inquiry into missing and murdered aboriginal women?
What about the strategic retraumatization of survivors of sexual assault in Canada's criminal system that is stacked against them? Or the fact that Canada continues to struggle with pay equity, enough for a 2015 UN Human Rights report to raise concerns about "the persisting inequalities between women and men" in Canada, including the "high level of the pay gap" and its disproportionate effect on low-income women, visible minority women and indigenous women?
That's not to mention Canada's ongoing problem of racism and islamophobia, seen in the overincarceration of people of colour and the multiple attacks on mosques when the Syrian refugee response was announced last fall.
Crises such as the Trump presidency also provide an opportunity to bring out new strategies of resistance.
I was born in the shadow of a revolution, as Czechoslovakia was struggling to overthrow the decades-long oppression of the USSR. My mother jokes that my tenacity for social justice comes from my early days spent absorbing the brewing Velvet Revolution, led by artists, playwrights, activists and dreamers who had a vision for a better world. They imagined a world in which freedom and trust trumped hatred and division, a world which would not be reduced to apocalyptic and divisive contest of values.
As an immigrant woman who has worked on the frontlines of migration for a decade, I cannot help but wonder at Canada's gall to simultaneously try and reposition itself as a global leader in human rights after a decade of Conservative rule, while at the same time very clearly participating in this type of divisive rhetoric as part of the global trend which reduces people's lived experience into an "us versus them" divide along racist, sexist and xenophobic lines.
This type of values-laden rhetoric reveals broader nation-building projects which mute the rich diversity of human migration by drawing on fears associated with uncontrollable and dangerous bodies, and selectively welcoming those that serve particular political and economic objectives. These value debates are really debates about what types of migrants we want here, and whether they are the right colour, the right religion or the right social class.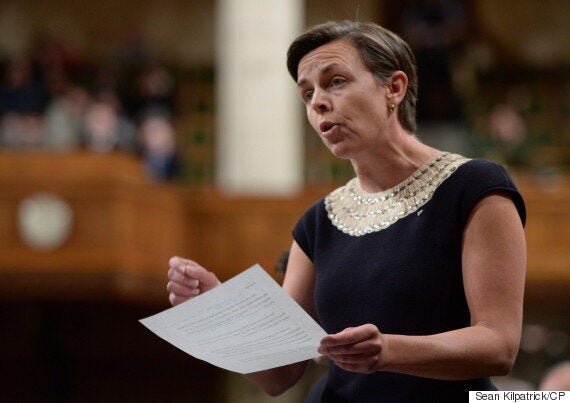 Kellie Leitch responds to a question during question period in the House of Commons on Parliament Hill on April 27, 2015. (Photo: Sean Kilpatrick/CP)
However, crises such as the Trump presidency also provide an opportunity to bring out new strategies of resistance, and to show us that what we are really up against is the difficult project of dismantling existing relations of power. We must guard against oversimplifying the narrative into "old-stock Canadians versus migrants," and instead look at when we can learn from the richness of individual experiences and knowledge.
This includes not only dialogues about migration,but also about the ongoing inequalities between communities, recognizing Canada's colonial past and not resorting to a values-based screening system that presupposes a perfect Canada.
Because if I had to be screened for Ms. Leitch's so-called Canadian values today, I am not sure if I would pass the test.
Follow HuffPost Canada Blogs on Facebook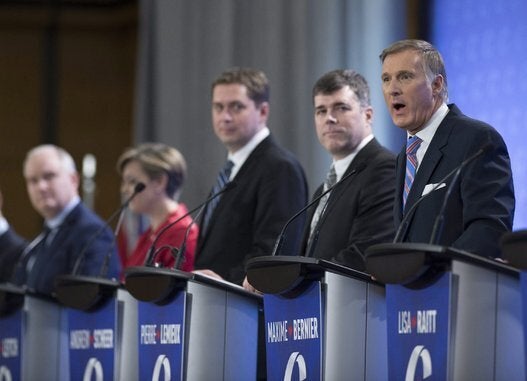 Conservative Leadership Candidates