I love to have a large group of friends and family over for the Thanksgiving long weekend. Preparing a delicious and healthy meal is why I often get a line up out the door! However, no one leaves my home having to undo their belt buckle or having a food hangover the next morning.
For a satisfying but less indulgent Thanksgiving dinner, start with an arugula and sweet potato salad with a maple dressing followed by a light and mild salmon trout, a harvest quinoa salad and a finale of outstanding mini pumpkin cheesecakes.
Arugula Lentil Sweet Potato Salad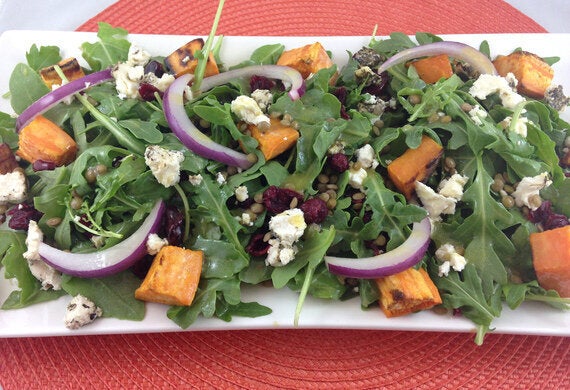 A great salad to start off your Thanksgiving feast. The bonus is that it's a perfect dish for any vegetarians due to the lentils.
2 cups peeled, diced sweet potato
8 cups arugula or spinach
½ cup black or green cooked lentils (freshly cooked or canned)
1/3 cup dried cranberries
1/3 cup crumbled goat cheese
1. Preheat oven to 450 F. Spray a baking sheet with vegetable oil. Bake the sweet potatoes for 10 minutes or just until tender. Cool.
2. In serving bowl add arugula, lentils, cranberries, onion, goat cheese and sweet potatoes. Combine ingredients for dressing, pour over salad and mix well.
Nutritional Information per Serving
Quinoa with Sweet Potato and Dried Cranberries and Maple Dressing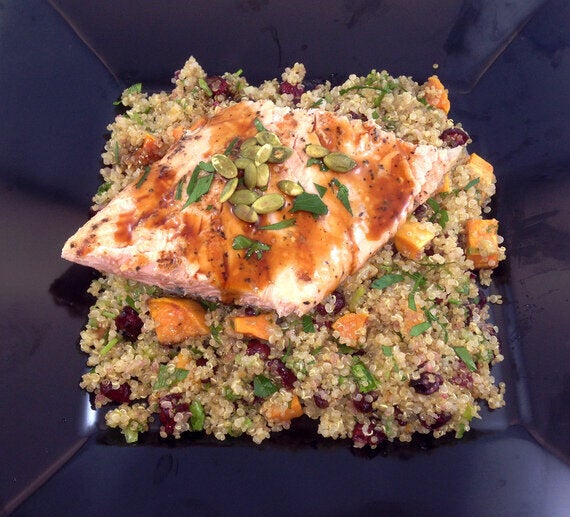 Quinoa is a hearty grain that's considered a complete protein. The flavours of sweet potatoes, dried cranberries and maple dressing are perfect as a vegetarian main dish or side dish to accompany the fish.
1 medium sweet potato peeled and cut into cubes
1 ½ cups chicken or vegetable stock
¼ cup chopped cilantro or basil
1 ½ tsp apple cider vinegar
1. Preheat oven to 425 F. Spray a baking sheet with vegetable oil. Place sweet potato cubes on sheet and roast for 15 minutes or just until tender.
2. Bring quinoa and stock to a boil, cover and simmer on lowest heat for 15 minutes. Place in serving bowl with sweet potatoes and remaining salad ingredients.
3. Dressing: Combine ingredients and add to quinoa salad.
Nutritional Information per Serving
Lake or Salmon Trout with Maple Syrup Glaze and Toasted Pepitas
Lake or salmon trout is a cross between both fish. It has a milder flavour and lighter texture than salmon and is also lower in calories and fat. You can also use rainbow trout filets.
1 ½ lb lake or salmon trout
¼ cup low-sodium soy sauce
2 tbsp toasted pepitas (pumpkin seeds)
1. Grill or bake the trout on a medium high heat for about 3 minutes per side. This fish is very thin and doesn't require longer cooking. You can always use the rule of 10 minutes per inch of fish at 425 F.
2. To make the glaze: Place soy sauce, maple syrup and cornstarch in a small saucepan and whisk until the cornstarch is dissolved. Bring to a boil and simmer for 2 minutes just until thickened.
3. Drizzle glaze overtop trout, garnish with pepitas.
Nutritional Information per Serving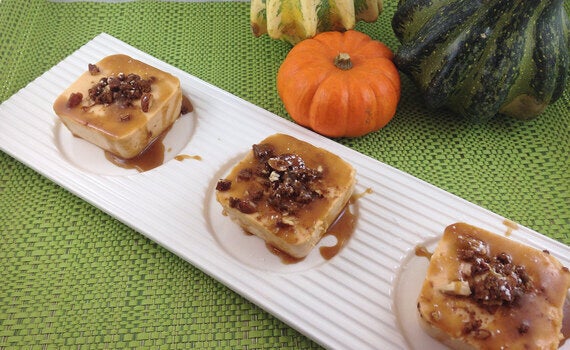 Thanksgiving wouldn't be complete without some variety of pumpkin dessert. If you want a lighter dessert than pumpkin pie, you have to try my miniature pumpkin cheesecakes.
I use a light cream cheese and low fat sour cream to keep the calories and fat lower. For ease, I use the pureed pumpkin from the can. Be sure not to use the canned pumpkin filling that has added sugar.
12 oz light cream cheese cut into cubes
1/2 cup low fat sour cream
Caramel sauce (store bought or homemade) (optional)
1. Preheat oven to 350 F. Spray a 12 cup muffin tin (round or square) with vegetable spray.
2. In a food processor, puree all ingredients for the cheesecake until smooth. Divide evenly into muffin pan.
3. Place pan in a larger pan filled ½" with water to create a water bath (bain marie).
4. Bake for 15 - 18 minutes just until no longer loose in the middle.
5. Meanwhile make candied pecans: Rinse the pecans with cold water. Drain, but do not let them dry. Combine the icing sugar, cinnamon, allspice and nutmeg in a small bowl. Dip the pecans in the sugar mixture, coating them well. Spread on the prepared baking sheet. Bake for 15 minutes at 350F in the center of the oven. Remove and cool. When they're cool enough to handle, chop coarsely.
6. Chill cheesecakes in freezer to cool down quickly.
7. Serve cheesecakes with chopped nuts over top and caramel sauce if using.
Nutritional Information per Serving
Whatever it takes.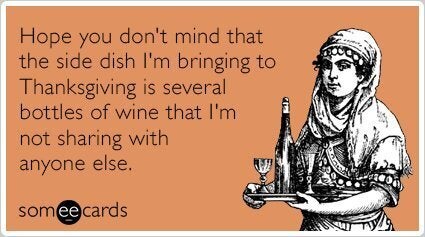 Status quo.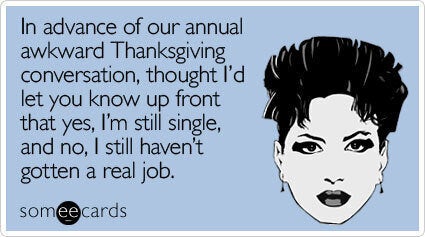 Now THIS is something to be thankful for.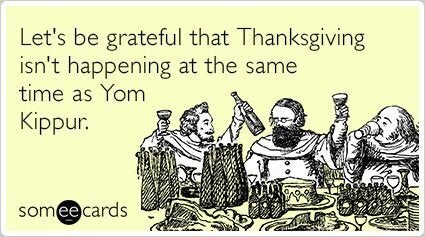 Things are about to get interesting.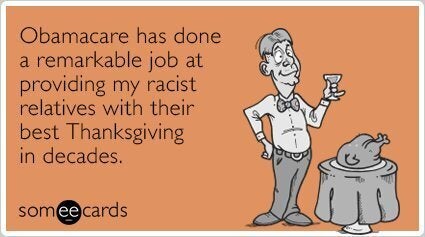 Best. Holiday. Ever.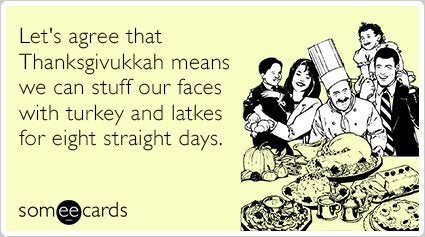 No judgment.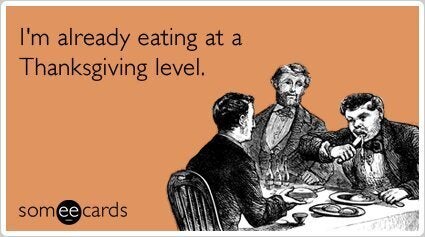 Forget turkey. This is easily the best part of Thanksgiving.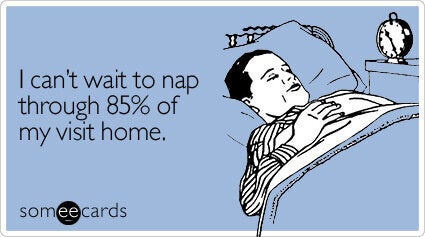 Black Friday on Thursday? WHAT IS THIS WORLD WE LIVE IN?!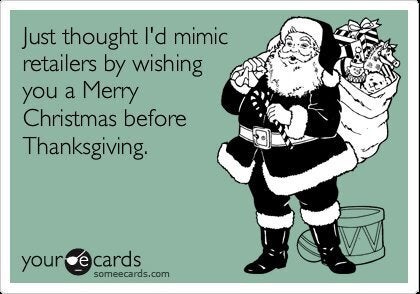 You've been warned.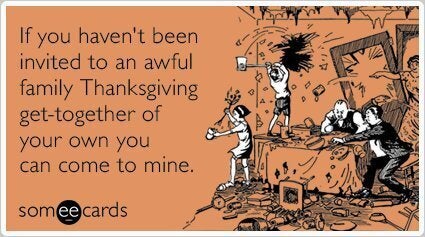 Plan accordingly.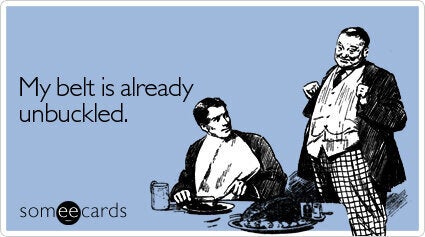 Burnnnnn.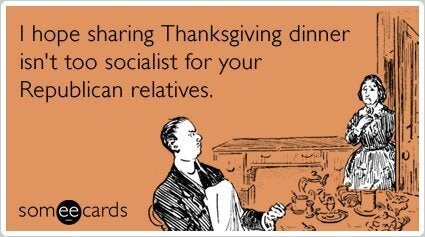 Ahhh, tradition.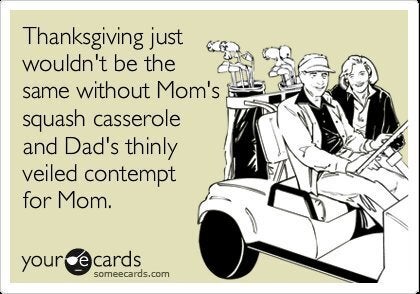 Now that's love.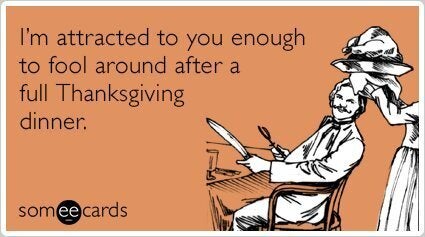 Psh, Hallloween was a month ago.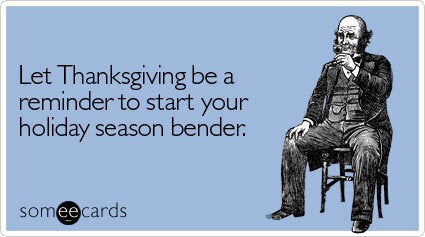 Sorry, not sorry.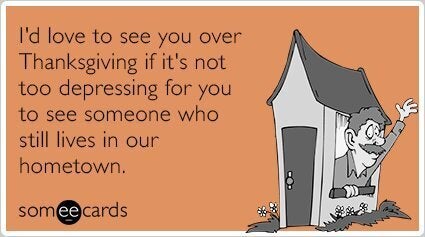 Feel free to bring your midlife crisis home with you this year.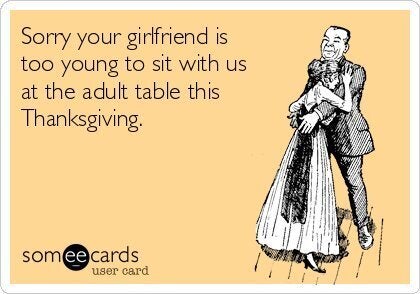 Thank you very much.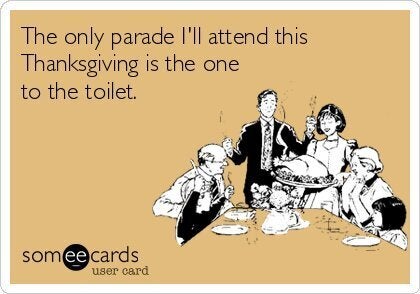 Popular in the Community