World Tuberculosis (TB) Day falls on March 24 this year and marks the second year of the World Health Organization's (WHO) "Unite to End TB campaign." TB, the world's top infectious disease killer, claims 5,000 lives each day, and yet many of us know little about this deadly but preventable and curable disease. Here are some facts and figures on TB: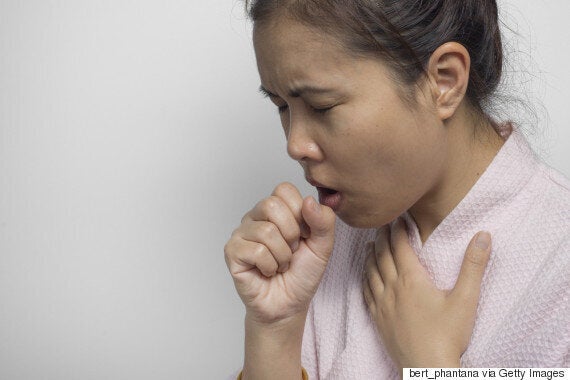 TB is caused by bacteria (Mycobacterium tuberculosis) that most often affect the lungs.
TB is spread from person to person through the air via coughing, sneezing or spitting.
About one third of the world's population has latent TB, which means people have been infected by TB bacteria but are not (yet) ill with the disease and cannot transmit the disease. Only a small proportion of those infected will become sick with TB.
TB was one of the top 10 causes of death worldwide in 2015, ranking above HIV and malaria, although it is both curable and preventable.
The disease affects mainly adults, but all age groups are at risk.
People with weakened immune systems have a much greater risk of falling ill from TB, for example those with HIV, malnutrition or diabetes.
More than 20 per cent of TB cases worldwide are attributable to smoking.
TB occurs in every part of the world, but the majority of cases are in Asia (61 per cent) and Africa (26 per cent).
In 2015, there were an estimated 10.4 million new cases of TB worldwide, with six countries accounting for 60 per cent of the total, with India leading the count, followed by Indonesia, China, Nigeria, Pakistan and South Africa.
Worldwide, the number of people falling ill with TB is declining, and the number of those dying from TB dropped 22 per cent between 2000 and 2015.
The vast majority of TB cases can be cured when medicines such as antimicrobial drugs are provided and taken properly, with treatments saving an estimated 49 million lives globally between 2000 and 2015. The treatment success rate for people with TB was 83 per cent in 2014.
Research is ongoing in an attempt to fight TB, with nine new or repurposed anti-TB drugs currently in advanced phases of clinical development.
The WHO's "End TB Strategy" outlines global targets to reduce TB deaths by 90 per cent, to cut new cases by 80 per cent between 2015 and 2030.