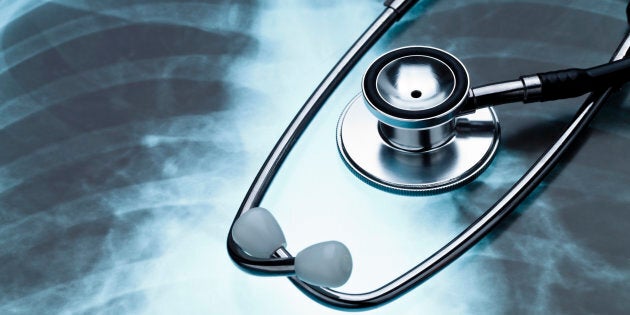 "Captain of all men of death."
And the list goes on. These terms struck terror in the hearts of people in the past, and were used for tuberculosis (TB), an ancient disease that has killed millions of humans. Sadly, even in 2018, TB remains a top killer disease. In fact, despite being a curable bacterial infection, TB is the No. 1 ranked infectious killer of humanity. TB affects over 10 million people every year, and kills over 1.7 million people.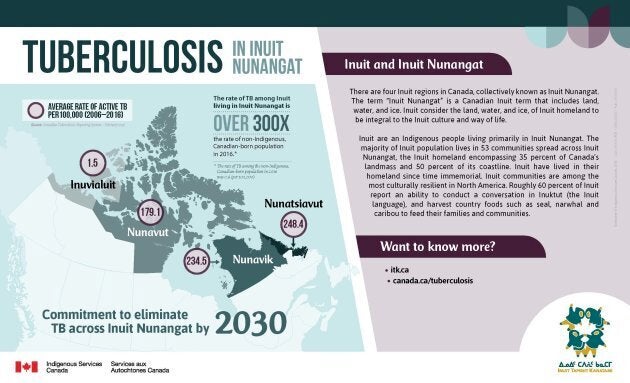 Why does TB continue to reign as the captain of killer diseases? The answer is simple — neglect. For decades, TB has been at the bottom of the list of priority for our leaders, and the disease has therefore continued to rise in the ranking of killer diseases, overtaking other killers such as HIV and malaria.
TB in Canada is a striking example of what neglect can do. While TB incidence has steadily fallen across much of Canada, the incidence rate in Canada's Indigenous and newcomer communities has remained ridiculously high, with Inuit people in Canada facing a burden that is nearly 300 times higher than in non-Indigenous, non-newcomer communities.
This year, at long last, there is hope that the tide can turn, within Canada and globally.
This year, at long last, there is hope that the tide can turn, within Canada and globally. In March this year, ahead of World TB Day, Minister of Indigenous Services Dr. Jane Philpott and Mr. Natan Obed, the president of Inuit Tapiriit Kanatami (ITK), announced their commitment to eliminating TB across Inuit Nunangat by 2030, and reduce active TB by at least 50 per cent by 2025. This commitment, although long overdue, is extraordinarily important, and signals Canada's intent to address a major killer in our own country.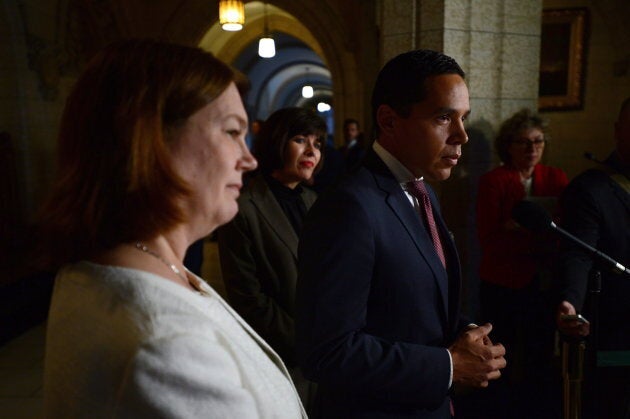 Beyond addressing TB in the Indigenous communities, can Canada play a bigger role on the global stage?
The answer is a resounding yes! On Sept. 26, 2018, the United Nations (UN) General Assembly will host the first-ever UN High-Level Meeting on TB. It is critical that heads of state attend this important meeting and show their commitment to meeting the Sustainable Development Goal target of ending TB.
As the director of McGill International TB Centre, and as a Canadian global health researcher, I hope Canada will step up and play a major role in the upcoming UN High-Level Meeting. One prominent way to do that is for our prime minister, the Right Honourable Justin Trudeau, to lead Canada's delegation to the UN TB meeting, and harness Canada's global political leadership to mobilize other heads of government to attend.
Supporting a fully funded global TB R&D response is in Canada's national interest and will encourage key investments globally.
Supporting a fully funded global TB R&D response is in Canada's national interest and will encourage key investments globally. Currently there is an annual funding gap in TB R&D of US$1.3 billion. Through investments in academic research and support for operational research through programs such as the TB REACH program, Canada is close to meeting a fair-share contribution to TB R&D of 0.1 per cent of its Gross Domestic Expenditure on Research and Development (GERD).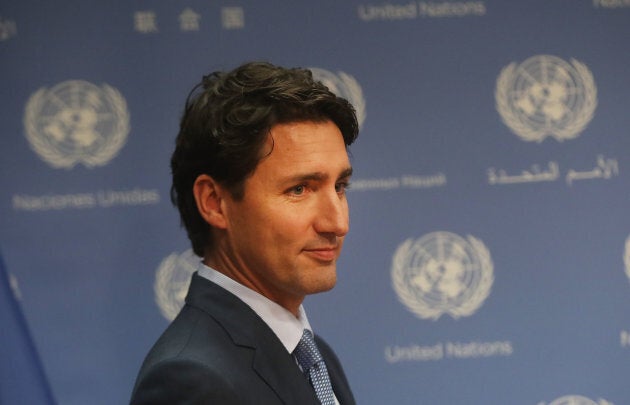 A relatively small increase to Canadian TB R&D investments of $60 million over five years could contribute to Canada's global fight against antimicrobial resistance (AMR), promote key Canadian values in TB research, including supporting gender-responsive research and promoting women in STEM, and support a patient-centred and needs-based R&D response by investing in better technologies to fight TB and ensure they are available to the people who need them most.
By investing in TB R&D, Canada can make sure that other Canadian investments in TB (e.g. the Global Fund) have greater impact. Furthermore, the impact of new technologies developed through global R&D initiatives can have important spillover effects for Canada's domestic TB elimination agenda. Point of care diagnostics and novel TB drugs (including for latent TB) can be enormously helpful in ending TB in the Inuit communities.
By investing in TB R&D, Canada has the potential to take the spotlight at the UN and announce its commitment to fully fund its "fair share" for critical product development R&D that will save millions of lives. Furthermore, this — investment in TB R&D would accelerate innovation and also inspire Canadian researchers and universities to have a stronger engagement in domestic and global TB elimination.
In an article published in The Lancet this year, Prime Minister Trudeau wrote that Canada has made empowering women and girls the centre of our international aid. He also emphasized Canada's leadership role to end epidemics that disproportionately affect women and girls, including AIDS, TB and malaria.
I cannot think of a better political leader to show leadership at the UN on September 26.
Have you been affected personally by this or another issue? Share your story on HuffPost Canada blogs. We feature the best of Canadian opinion and perspectives. Find out how to contribute here.