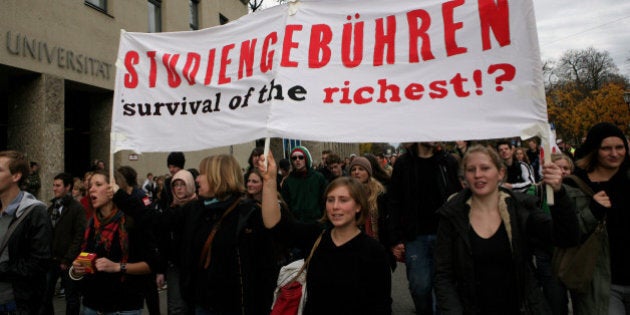 Attention Canadian students: How is your German?
If you're tired of fretting about how to pay tuition as rates rise to record levels, you may want to consider making a move to Deutschland. Post-secondary tuition is now free across the country after fees were overturned in Lower Saxony, the last state still charging students, according to The Times of London.
"Tuition fees are socially unjust," said Dorothee Stapelfeldt, President of the Hamburg Parliament, as quoted at The Times.
"They particularly discourage young people who do not have a traditional academic family background from taking up studies."
The end of tuition fees in Germany — including those charged to foreigners — was lauded as an example for which to strive by the Canadian Federation of Students, which protests the country's record levels of student debt that have now surpassed $15 billion. The CFS takes the position that education should be free.
"We are absolutely happy to see that Germany's failed experiment with tuition fees has come to an end," said CFS national chairperson Jessica McCormick, in reference to the country's 2006 decision to lift a ban on tuition fees. That decision has has now been fully reversed.
The movement to end tuition fees started in 2006, when state governments (who control education) decided to start charging a relatively modest 1,000 euros (C$1,409) a year after a constitutional court ruled fees did not violate the country's commitment to universal post-secondary education. Slowly, with pressure from students, unions and professors, German states began to scrap tuition fees.
McCormick believes the German case is an example of the power of student organizing to pressure governments.
"Canada's federal government should look to Germany's system as an example of one of the best ways to ensure access to postsecondary education and ensure students are getting the training and skills they need to participate in the labour market."
While German students were successfully lobbying for an end to the newly introduced fee system, Canadian students have seen more of the costs of education downloaded from taxpayers and onto them directly, with tuitions tripling over the past 20 years, according to a recent report by the Canadian Centre for Policy Alternatives
Story continues below slideshow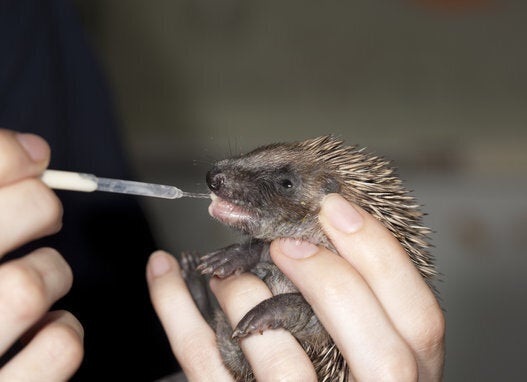 Highest Tuitions In Canada, 2014
Canadian students' attempts to protest have largely been ignored, though the 2012 Quebec student protests shut down parts of the province and captured the national spotlight on the cusp of an election.
Critics of free education note that Canadian tuition is already government subsidized and that free tuition would be a huge burden on the tax system at a time when Canada is struggling to balance the budget. They argue tuition-free programs would erode the quality of education, teaching and resources.
Erika Shaker of the CCPA said the economic and social returns of free tuition far exceed the government's' initial investment in the form of higher taxes and social contributions.
"It simply means the decision has been made to let them pay it back through the tax system, which is automatically tied to their income, and which is a much more progressive form of repayment that doesn't result in students starting off their careers deeply in debt," she said.
"Because when that happens, society pays the price too, in the form of lost productivity and delayed contributions."
A number of countries around the world, many in Europe, have free tuition, including Scotland, France, Denmark, Finland and Norway.
But there are many complex reasons the German model, or any other, wouldn't necessarily work in Canada — including the lack of a history of free tuition and the fact that any expansion of a system to subsidize post-secondary would likely require a substantial tax increase, said Colin Busby, senior policy analyst at the C.D. Howe Institute.
In addition, Canada already has social support to make post-secondary accessible for low-income students in the form of tuition tax credits, bursaries and grants, so making tuition free wouldn't necessarily change the composition of students who attend university.
"There's a lot of reason to believe that a significant share of low-income, socially disadvantaged individuals who don't attend university today still wouldn't attend even if tuition was free," he said.
"It's not clear to me that the German model or any of those models for free tuition would necessarily overcome those issues."