The Tundra Lodge in northern Manitoba doesn't look like much from the inside.
Its lounge has a drab grey carpet, green couches that look like hand-me-downs, and chairs that might be more suited to the waiting room at a small, regional airport.
But unlike most hotels, here it's what's on the outside that counts.
See, the Tundra Lodge is a hotel on wheels that takes guests deep into the province's polar bear country, where they have up-close encounters with the Arctic animals now being threatened by climate change.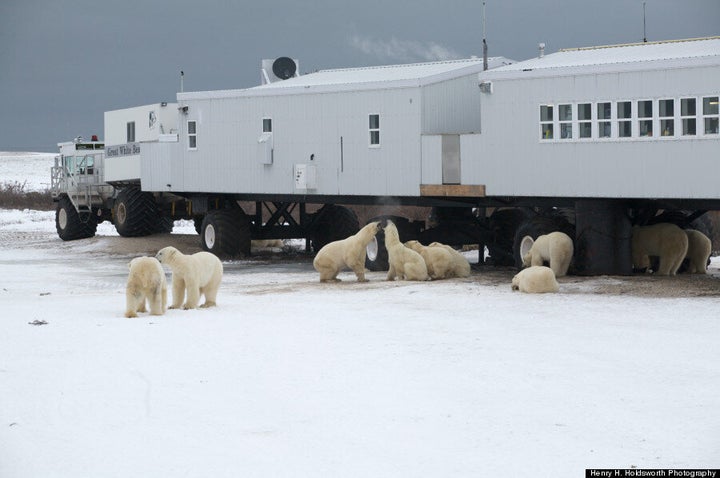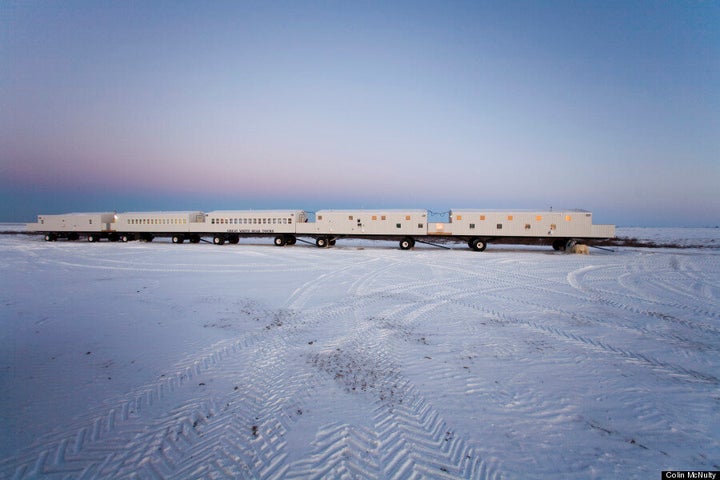 Guests here pay up to $7,695 to spend three nights in the mobile hotel, which takes them into polar bear habitat at the start of the viewing season, according to the website for lodge operator Natural Habitat Adventures.
They can also spend two additional nights in the town of Churchill, a tourist destination that has developed a reputation as the "polar bear capital of the world."
The lodge is parked every September on a section of land on the shore of Hudson Bay, where ice forms; that draws the animals at the start of the bear-viewing season, the company said on its website.
Every guest has their own room with a private window, and there's also an outdoor viewing area with a mesh floor where you can come even closer.
Additionally, guests have a chance to see the Northern Lights, "if [they're] lucky," states the site.
The next booking dates available are in October 2015.
Here are some more photos of the Tundra Lodge.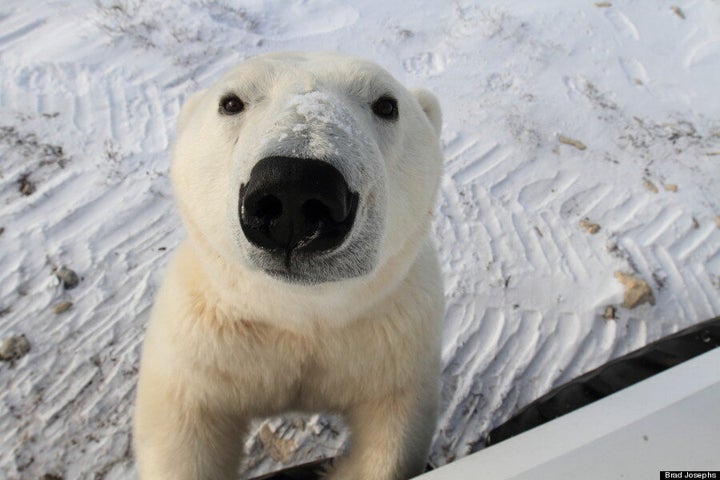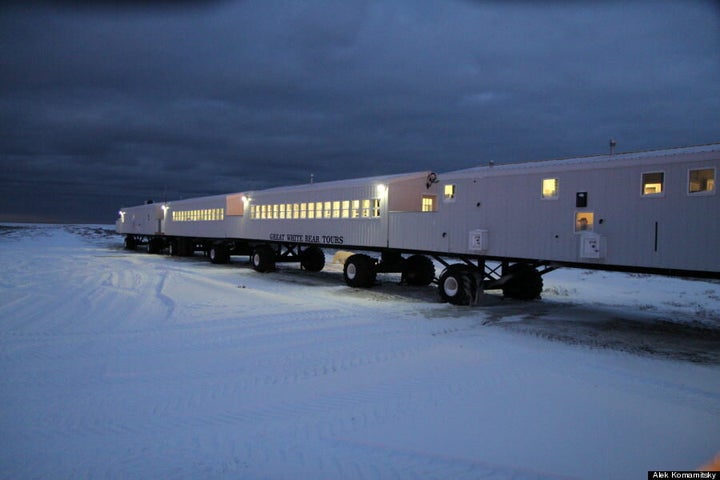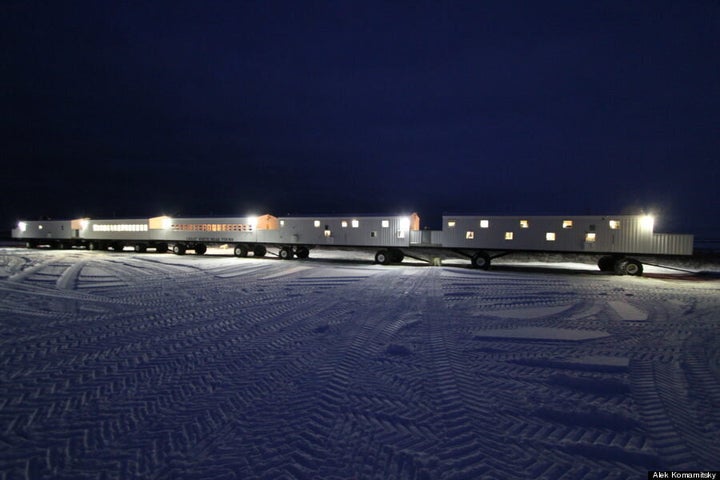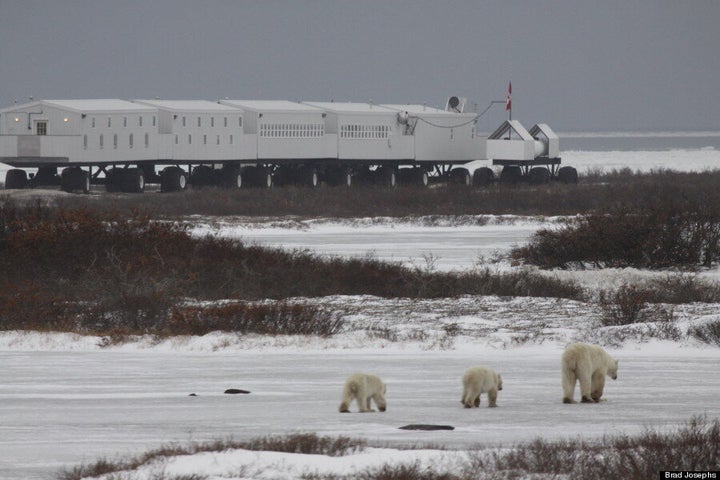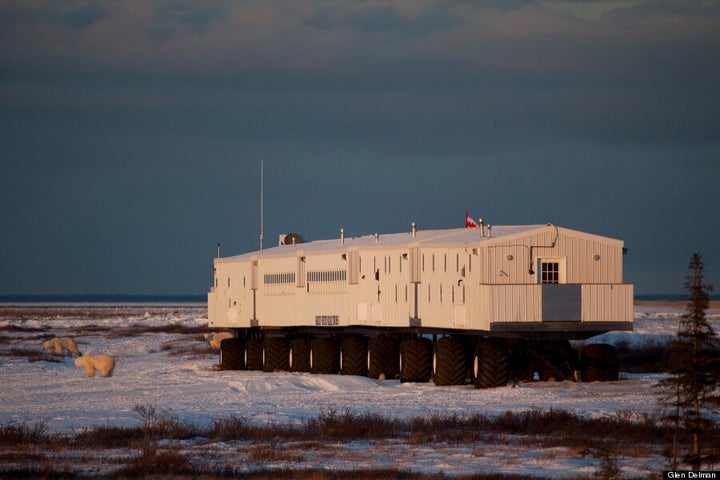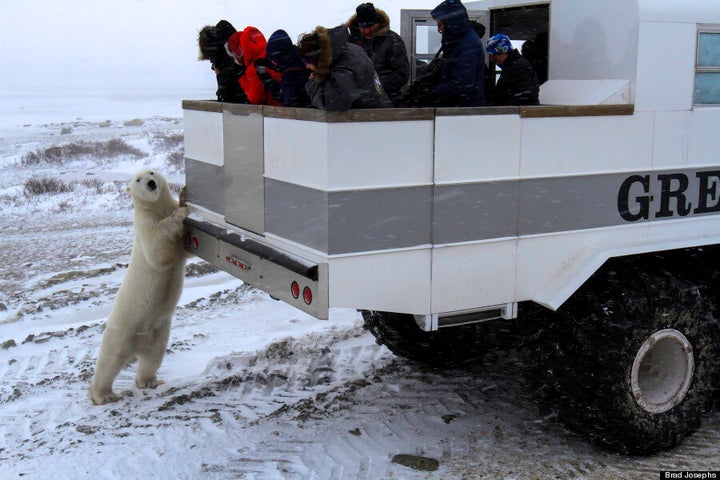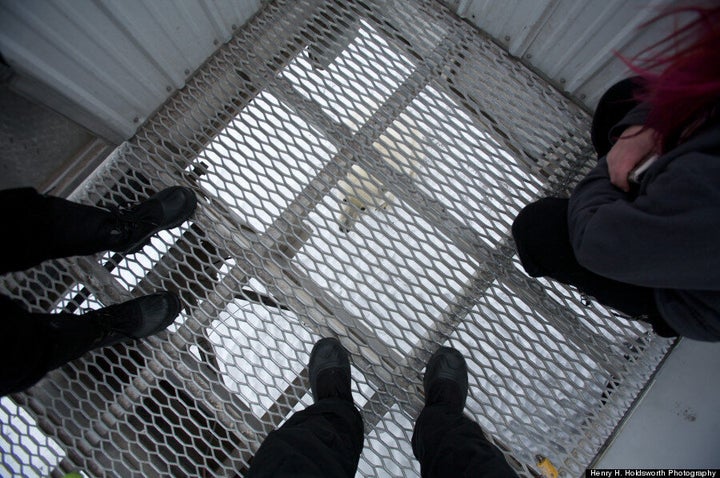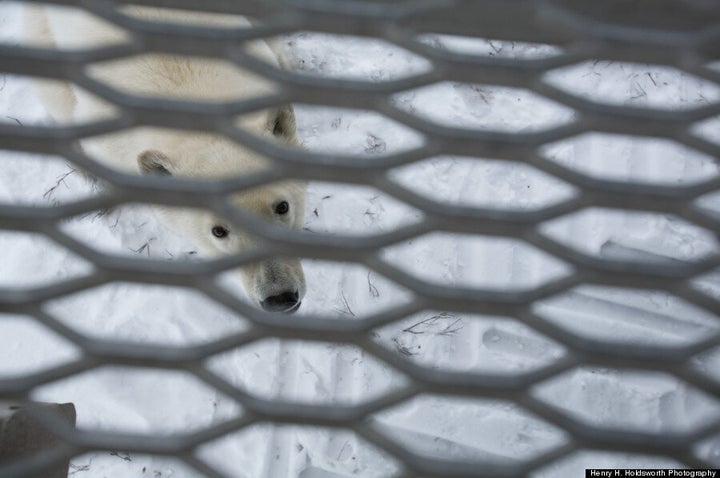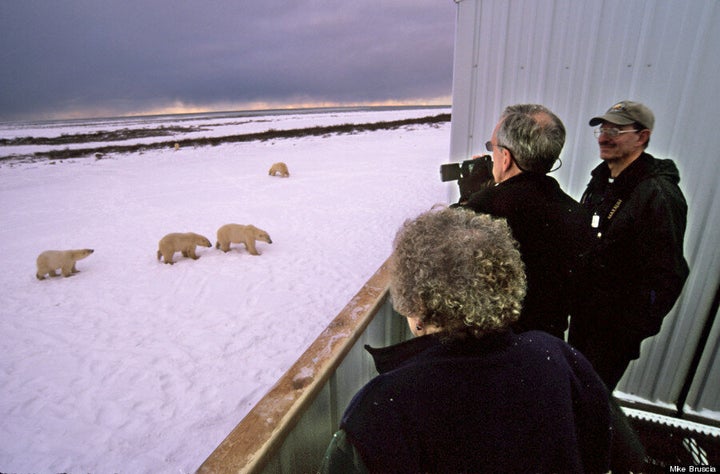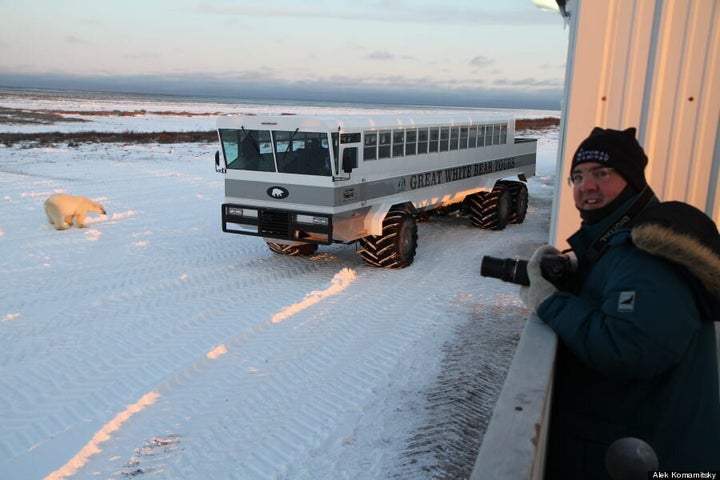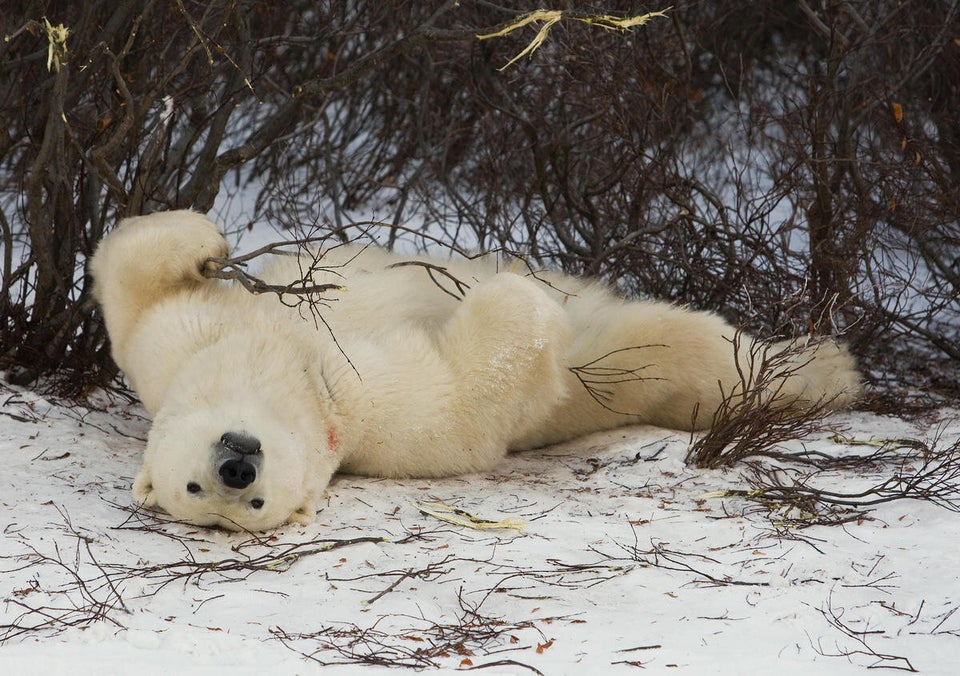 Polar Bears In Canada
Popular in the Community