A long-shot bid to have tropical paradise Turks and Caicos become Canada's 11th province appears to have suffered a huge setback.
But Ewing told the Turks and Caicos Sun last week that he isn't interested in pursuing provincial status with Canada and downplayed an idea that some islanders rebuff and others back.
"I don't think Canada is interested in forming an alliance with the Turks and Caicos, I think there is a specific MP and some others, who have always had interest in the Turks and Caicos annexing with Canada," he told the newspaper.
"I won't be too hasty to jump from one mother's nest to another mother's nest — one master to another," he said. "That is something that the people of the Turks and Caicos have to demonstrate to me that they want and then take it from there."
The idea of the islands somehow joining Canada has been around for nearly 100 years.
In 1917, Prime Minister Robert Borden tried to persuade Great Britain to let us annex the lands, but was given the brush-off.
According to The Globe and Mail, the Turks and Caicos Islands sent a "serious offer" to discuss joining Canada in the 1980s, but it was "politely ignored" as politicians focused on the Canada-U.S. free trade agreement instead.
And in 2004, the three political parties in Nova Scotia voted unanimously to invite Turks and Caicos to join the province, if the Caribbean islands ever become part of Canada.
But Goldring, who represents the riding of Edmonton East, has been the most active Canadian trying to woo the paradise to join the Great White North.
The Tory MP told the National Post's Tristin Hopper earlier this month that a Caribbean province could mean development of a strategic, deep-water trading port for Canada and do wonders for national unity.
"Canadians holiday north and south, they don't holiday east and west," he said. "So we don't get a chance to meet and greet each other on a regular basis. Wouldn't it be wonderful to have a common destination in the south?"
The original HuffPost story generated a great deal of chatter. Predictably, many were seduced by the idea, while others expressed doubts.
"Small though it may be wouldn't this most likely be a 'have not' area that needs financial help forever?" wondered HuffPost commenterRoomen. "This just sounds like a bad idea to me."
"It's a lovely idea but call me when something actually substantive on it happens as they've been kicking this notion around forever," wrote Jack Hope.
"Too expensive to build hockey rinks there," wrote wdstckdr.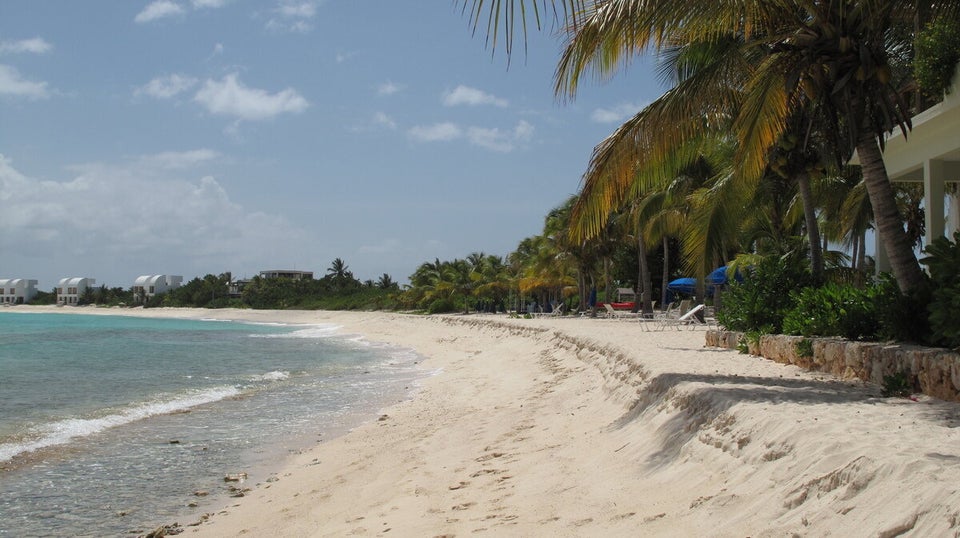 Sexiest Beaches In The World