There's a reason small screen couples become iconic: we get invested in their love story.
And who can blame us? We're there from the start of their relationship and we witness everything from the magical first kiss to the first declarations of "I love you." And while there are plenty of highs and lows in between, we're there to cheer them on through it all.
Regardless of whether they're a destined couple like Carrie and Mr. Big or an ill-fated pair like Poussey and Soso, we can't help but feel every heartache and triumph as we watch our favourite characters fall in and out of love.
And that's where the lessons come in.
While watching their romances unfold, we've usually learned a thing or two about love. Here, we round up 10 lessons our favourite TV show couples have taught us.
1. Ross & Rachel from "Friends"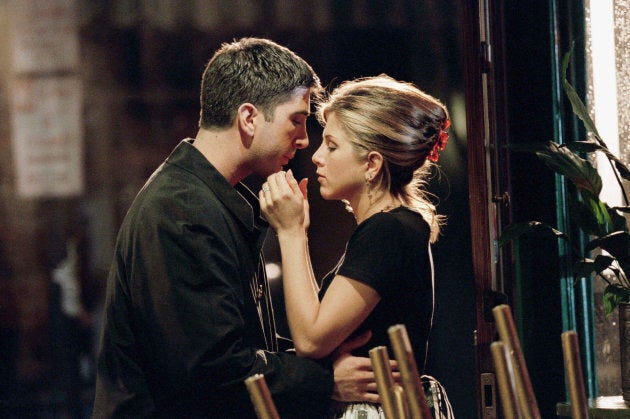 Why? Ross and Rachel are one of the most notorious on-again, off-again couples on TV, but if their long-winded romance has taught us anything, it's that love takes work.
While most people believe that love should be easy, realists know that things don't always fall into place. Sometimes you have to work things out, and that means learning to forgive and letting things go.
Although it might have taken Rachel years to get over Ross' cheating ("we were on a break!"), these two kept coming back to each other, eventually had a baby (albeit by accident), and finally realized they were meant to be.
2. Glenn & Maggie from "The Walking Dead"
Lesson: Love happens when you least expect it.
Why? If Glenn and Maggie's relationship had an anthem, it would be Rihanna's "We Found Love." After all, the couple not only met by chance during an apocalypse, but they got together after a one-night stand and held strong until Glenn's untimely death (yes, we're still crying!).
If that's not proof that love happens when you least expect it, we don't know what is!
3. Cory & Topanga from "Boy Meets World"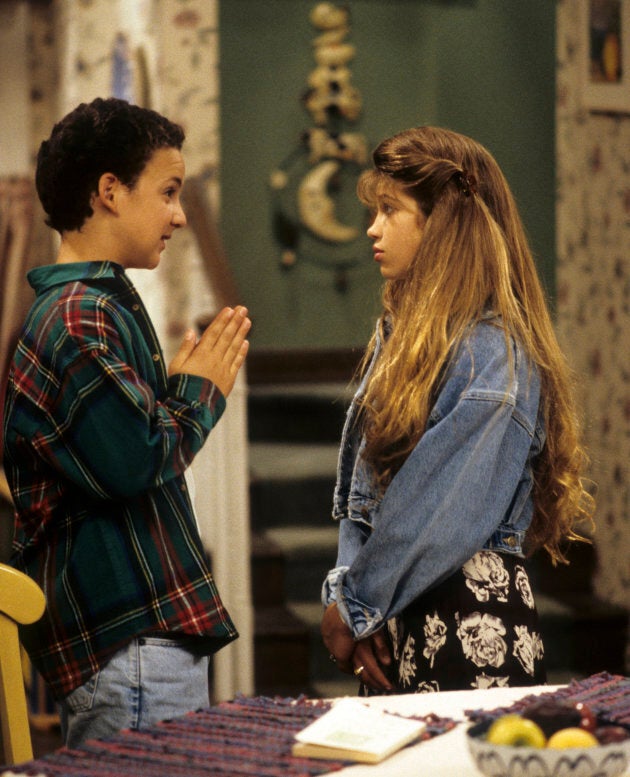 Lesson: High school sweethearts can last.
Why? Nothing beats young love, but unfortunately, high school sweethearts often get a bad rap. While finding romance at a young age comes with its own set of challenges, we like to believe that love — no matter when you find it — can stand the test of time.
Enter: Cory and Topanga. These two are the epitome of puppy love. Not only did they grow up together, but they were each other's first loves. Honestly, it doesn't get any sweeter than this! And the fact that these two got married, had kids and are still going strong in "Girl Meets World" is just the cherry on top.
4. Tyrion & Shae from "Game of Thrones"
Lesson: You can't help who you love, but you need to know when to walk away.
Why? Not all love is good for you, and Tyrion and Shae are a prime example. Although these two stole our hearts with their determination to stay by each other's side, things got real messy when they didn't know how to let each other go.
In case you need a refresher, things started to get rocky when Tyrion was forced to marry Sansa Stark. Fearing for Shae's safety, he arranged for her to get out of King's Landing, but she never left. Shae assumed Tyrion betrayed her to be with Sansa, so she betrayed him and had an affair with his father (yikes!).
5.Louis & Jessica from "Fresh Off The Boat"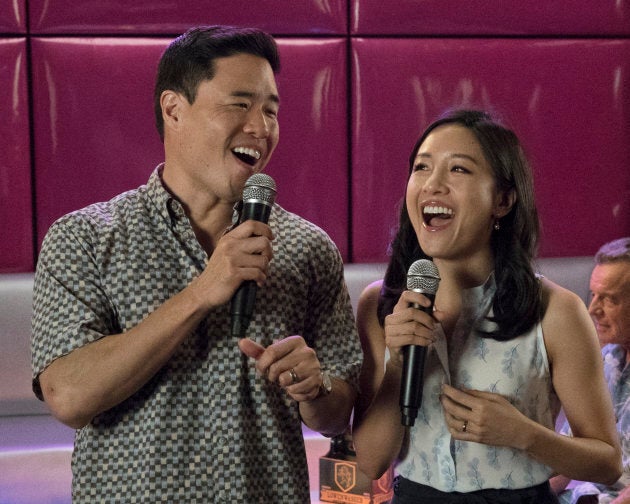 Lesson: Opposites attract.
Why? Relationships are all about balance, and Louis and Jessica Huang have that in spades. What Louis lacks when it comes to discipline, Jessica makes up for with her strict rules and no-time-for-bullshit attitude.
But while these two can seem like polar opposites, especially when it comes to their parenting styles, they understand that having differences are what makes them work. And having one powerful common denominator doesn't hurt either: their kids (and karaoke).
6. Jane & Michael from "Jane the Virgin"
Lesson: Your first true love won't always be your last.
Why? If you aren't caught up on "Jane the Virgin," consider this your warning. Spoilers ahead!
Jane and Michael were a match made in heaven, but it wasn't meant to last forever. If you recall, Michael suddenly passed away midway through Season 3 just when the couple was settling into married life.
As sad and as shocking as his death was, Michael's romance with Jane leaves us with an important message: even though it may seem impossible to find love after losing your partner (whether it's through a breakup or a death), you will love again one day.
7. Connor & Oliver from "How To Get Away With Murder"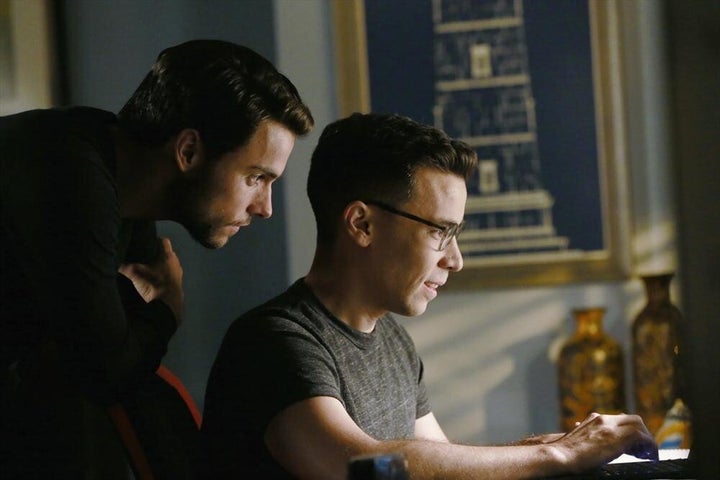 Lesson: Love makes people do crazy things.
Why? When you get caught up in a murder scheme, the last thing you want to do is let your partner in on the secret. After all, you don't want to implicate them in any way or have to rely on them to be your alibi.
But when it comes down to it, most people will do whatever they can to protect the ones they love, even if it means helping them cover up a murder. Case in point, Connor and Oliver. These two are too damn adorable. And while Oliver tried to walk away in the past, they both know they're better together.
8. Hannah & Adam from "Girls"
Lesson: Love can be toxic.
Why? There's no denying Hannah and Adam had an odd relationship. Both had their own quirks and together, it made for an interesting affair. But while we loved their intensity as a couple and their affectionate nature towards one another by the end of the series, you can't deny that their relationship started out pretty toxic.
Not only were these two constantly on and off, but Adam was pretty sketchy at the start. In addition to his random outbursts of rage (which would spark unnecessary fights), he'd also intimidate Hannah into uncomfortable sexual situations proving love isn't always nice. Sometimes it's toxic.
9. Captain Ray Holt & Kevin from "Brooklyn Nine-Nine"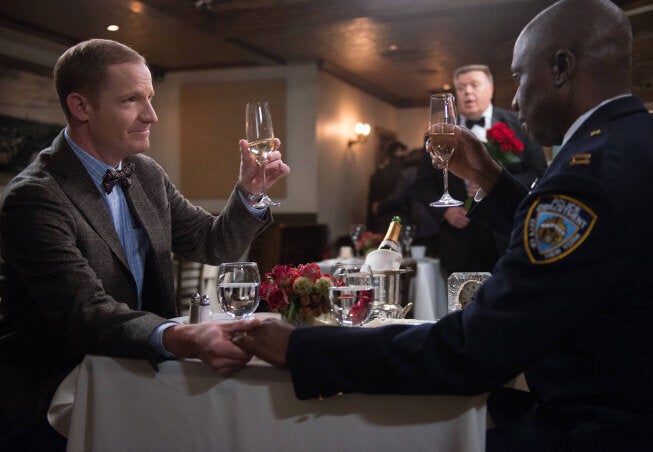 Lesson: You don't have to shout your love from the rooftops to prove that it's real.
Why? One of our favourite things about Captain Ray Holt and his husband Kevin is that they're humble about their love. They know they don't have to constantly show public displays of affection or have photos of each other displayed all over their work desk to prove that they are in love.
The fact that these two are so private about their marriage is actually very sweet. After all, love is in the little things.
10. Marshall & Lily from "How I Met Your Mother"
Lesson: True love does exist.
Why? Do soulmates exist? It depends who you ask. But if we're basing our answer off of Marshall and Lily from "How I Met Your Mother," the answer is always yes.
This adorable pair has been together since their university days and are so darn cute, they'll make you gag! From their cutesy nicknames for one another (Marshmallow and Lily Pad) to their relationship theories, Marshall and Lily are serious #couplegoals.
And while they've definitely had their fair share of hardships (remember when Lily left Marshall to follow her art dreams in San Francisco?), everything worked out in the end because these two were just meant to be.
Popular in the Community