Medical marijuana producer Tweed Inc. is abandoning a shipment of pot that was seized by the Mounties last week but maintains the company, which is licensed by Health Canada, did nothing wrong.
The RCMP confiscated two shipments at the Kelowna airport last week, one bound for Tweed and one for fellow licensed producer Mettrum. The seizures happened on the final day that Health Canada allowed companies to purchase plants and seeds from patient growers. All the players involved — the RCMP, Health Canada and the licensed producers — are remaining mum on the issue, resulting in rampant speculation over who was at fault.
Chairman Bruce Linton said the company had explicit approval from Health Canada to acquire plants that were fully grown, along with cut plants, from individual growers who were licensed under the Marihuana Medical Access Regulations.
"There was no issue whatsoever with Tweed, its conduct or its approvals. Everything was in order on our side of the transaction," he said in an interview Thursday.
"Everything that was to be acquired was within the Health Canada approvals, everything was appropriately signed off, the police knew that. There was no question about the materials."
That particular shipment was one of a number of orders Tweed put in ahead of the April 1 deadline. None of the product was dried marijuana, Linton said.
Tweed called the police in Kelowna to alert them about the shipments going through the airport, as it does with all large shipments, Linton said. The company, based in a former chocolate factory in Smiths Falls, Ont., will not proceed with the transfer from those growers and has not paid any money for that shipment.
He assured customers and investors that all dried marijuana it sells spends its entire life cycle in its Smiths Falls facilities and that the company has no intention of harvesting the recently acquired plants for immediate sale.
Story continues below slideshow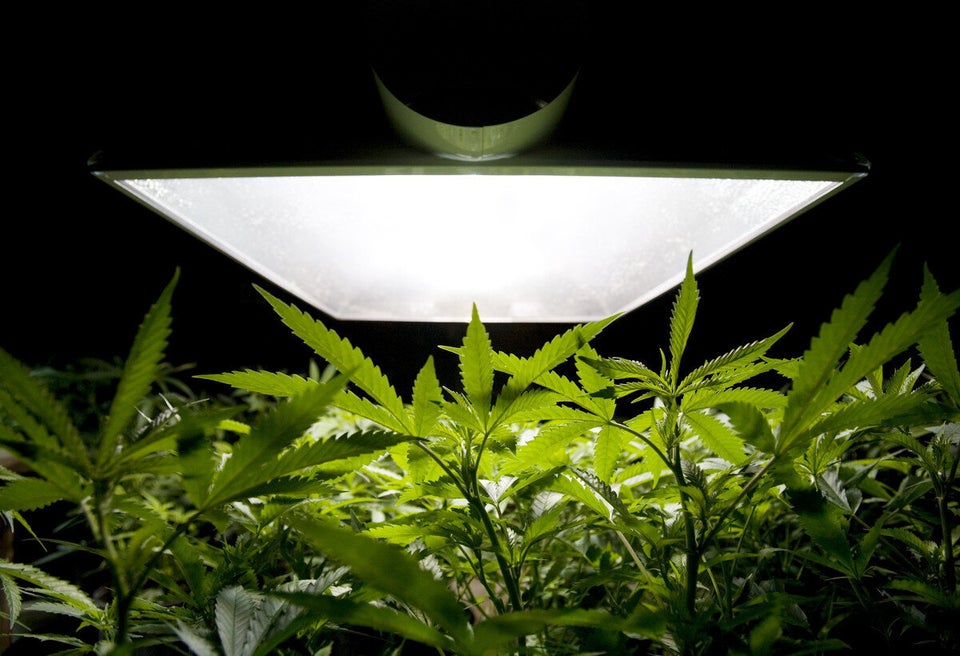 Weed Price By Province & Select U.S. States
Patient groups and advocates fear some companies have taken advantage of loosely worded Health Canada guidelines to buy marijuana grown by patients and then sell it back to other patients at a higher price. The licensed producers have long promised patients higher quality pot grown in state-of-the-art conditions. Patient groups are irked by the fact the producers are also buying marijuana from growers whose quality of operations is unclear. Health Canada has so far refused to talk about the matter.
"The question is when does a plant stop being a plant? When it's cut down, when the leaves are cut down, when the moisture content is gone?" asked Dana Larsen, director of Vancouver's Medicinal Cannabis Dispensary.
It is ironic, he added, that Health Canada was so concerned about MMAR growers selling their excess profit on the street, but would then allow them to sell to producers licensed under their newly overhauled program.
Tweed, Canada's first publicly traded marijuana company, and the 11 other licensed producers scrambled to secure supply from patients who grow their own. On April 1, it became illegal to make acquisition deals with patient growers under Health Canada rules.
Producers under Health Canada's new regulations are under severe pressure to meet demand. Only three of the 12 licensed producers are able to ship their own product at the moment, and many are turning to the growers licensed under the previous rules for last-minute purchases.
Mettrum, which also had one of its shipments seized at the Kelowna airport, maintains that it was complying with all Health Canada regulations, but declined further comment.
A Mettrum spokesman said only that "for a variety of reasons, including privacy, confidentiality and security, we only discuss our product supply with Health Canada."
The RCMP in B.C. has been especially wary of licensed growers reselling their product and may have suspected the growers in question of unloading ready-to-harvest plants on the licensed producers, a practice that sources in the industry say is not uncommon.
But the RCMP and Health Canada have remained mum on the issue.
MedReleaf CEO Neil Closner confirmed to The Huffington Post Canada that he has been approached by legal marijuana growers offering to sell plants that are very close to production.
"I'm not saying that the other [licensed producers] knew they were getting finished product but what I can tell you [is] the phone calls we got did mention finished product," he said.
"We were contacted by some of those same growers in B.C. who had product for us to purchase prior to the deadline at the end of March. It was a lot of product, we could have made a lot of money from it ... and we said no, but it would have been very easy for us to do it, we've got lots of patients that want stuff from us yesterday and we have to keep telling them sorry not till June."
Tweed's Linton said he had no knowledge of the company being approached with a similar offer.
It's no secret that other licensed producers have been beefing up their supplies with products grown outside their own factories.
The Peace Naturals Project lists strains that it credits to other growers such as one from "friends" MedCannAccess, which itself is not accepting new patients because it is awaiting approval from Health Canada to become a licensed producer.
Bedrocan Canada already imports its current supply from The Netherlands and some companies that are waiting for approval, including MedCannAccess, have said they are interested in importing weed from Jamaica, where it is cheaper to grow and labour costs are lower.
Those rules have irked some licensed producers who question why they're allowed to buy dried marijuana imported from other countries but not that grown in their own backyard.
Meanwhile, some of the 600 companies applying to be licensed as producers by Health Canada believe they have been disadvantaged because only the 12 producers licensed as of April 1 were allowed to buy starting materially legally from the previous growers. The rest will have to turn to their competitors, the current licensed producers, or seek underground alternatives if they want to buy Canadian.