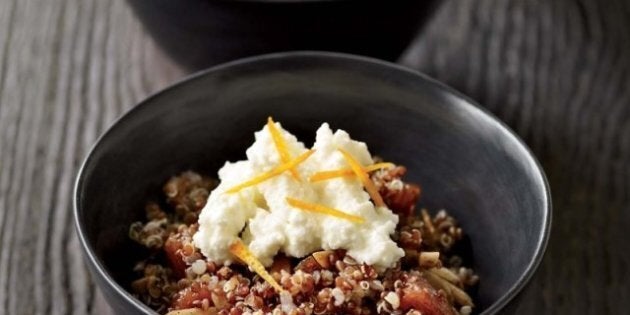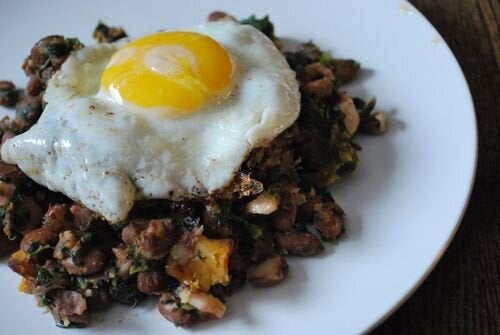 Growing boys eat a lot. I know I'm not telling you anything new here, especially if you already have a boy over age eight living in your house. But for those who don't, consider this a tried and true parenting tip: those boys are going to eat you right out your front door. And take your shoes with you, because if they're hungry enough they'll likely eat those, too.
Here is what a night looks like in our house:
3:30 - "Mom, can I have a snack?"
5:30 - "Mom, what time is dinner?"
6:30 - "Mom, can I have a snack?" This isn't limited to being at home. If we're on the road they ask the same question, and I either produce the food (ideal) or buy it (so not ideal).
7:30 - "Mom, can I have a snack?" (See above)
8:15 - "Mom, can I have a Nutella sandwich?"
9:00 - "Mom, can I get a drink?"
Oh, and rest assured, these are children who have also eaten breakfast, lunch and a plethora of nibbles throughout the day. So, how does one keep these growing boys well fed? I've discovered it's all in a little thing called hash. The legal kind of course.
Hash is known as a dish of cooked meat cut into small chunks and recooked, usually with potatoes. In our house it also often includes beans. And if there isn't any leftover meat on hand, bacon makes for an excellent substitute. Throw in a few vegetables, a touch of seasoning if you like, and voila: a pot of food to feed the masses.
This particular hash is topped with an egg for an extra bit of protein (a secret weapon in keeping those boys full), and loaded with chopped spinach and roasted butternut squash. And if your boys think they don't like those vegetables, try it anyway, because the bacon flavour infuses everything, and I hear that that's a really good thing. For those growing boys, anyway.
Pinto Bean, Spinach and Bacon Hash
•1 package frozen chopped spinach, thawed and drained
•2 cups roasted butternut squash (see below)
•3 cups of cooked pinto beans (or two cans drained and rinsed)
•1 teaspoon hot sauce of choice
Set a large pan over medium high heat and fry the bacon. Once cooked and crispy, remove from the pan and set aside on a plate covered with paper towel. Drain all the bacon grease, leaving one tablespoon behind, and return the pan to the stove.
Add the spinach and cooked butternut squash and sauté for two minutes. Add the beans, hot sauce and bacon to the pan and cook, stirring frequently, until warmed through.
Scoop the hash onto the plates and top with a fried egg.
I like to do this part the night before.
Preheat the oven to 375. Peel a large butternut squash; remove the ends, scoop out the seeds and cut into one-inch cubes. Toss with olive oil and sea salt and fresh ground pepper and roast until golden brown, about 35 minutes.
Popular in the Community