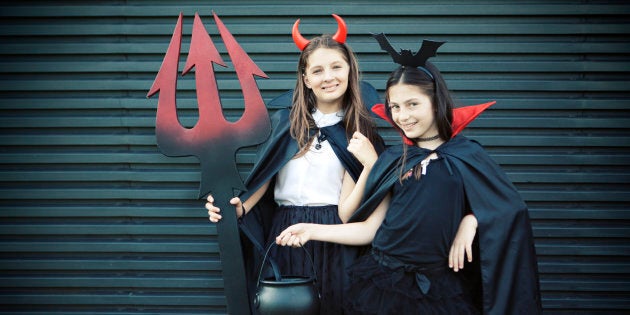 When your kids enter their tween years, they might start to think they're too old for Halloween. Or, if they've had their puberty growth spurt early, they might be hesitant to go trick-or-treating for fear of neighbours questioning their motives.
But just because your tween is iffy about Halloween doesn't mean you shouldn't encourage them to celebrate the spookiest of holidays.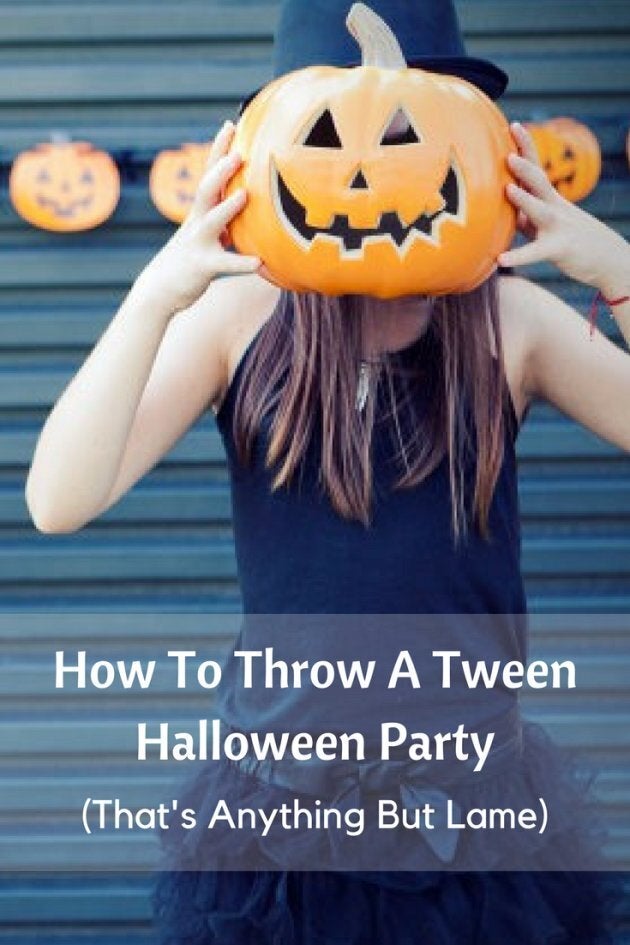 "Remember, older kids enjoy holidays, including Halloween, too!" parenting expert Laura Buddenberg wrote in an article for Momaha.com. "Recognize their desire to celebrate by suggesting and encouraging age-appropriate activities that provide them an opportunity to have fun with their friends."
One great way to do this is to throw your tween and their friends a Halloween party. Not sure how to make that happen? Don't worry. We've got you covered.
Here are seven spooktacular ideas to get you started:
1. Decorate!
The anticipation of the party is just as exciting as the party itself. Get your tween in the Halloween mood by asking them to help decorate your house for the big event. Or, better yet, send them to the dollar store with an allotted amount of money to pick out the décor, then get them and a friend to help decorate the house.
2. Host a costume contest
While some tweens might think costumes are lame, the friendly competition will encourage your tween and their friends to really get in the Halloween spirit. Plus, they'll love showing off their costumes to each other and taking countless selfies.
3. Include a photo booth
Speaking of selfies, designate one area of the party as the photo booth area where the kids can take pics in their costumes. For added fun, provide a cool backdrop and silly props they can use in their photos.
4. Prepare Halloween munchies
Want to give the tweens something to really "ooh" and "ahh" about? Give them some Halloween themed-snacks, like the one pictured above. You can easily search Pinterest for these super simple, but spooktacular recipes, or you can check out our own roundup here, which includes voodoo cookies, strawberry ghosts and green monster guacamole.
5. Forget bobbing for apples
What's a party without games? While bobbing for apples is a classic, the tweens might not be so into it. That's why we suggest biting for doughnuts instead! This game is exactly what it sounds like. String up a few doughnuts and challenge the kids to eat them as fast as they can with their hands behind their backs. To make the game even more fun (and messy!), use powdered doughnuts!
6. Watch a scary movie
If you want to keep things simple, have your tween invite their friends over for a scary movie night. Just make sure the films are age-appropriate! Classics such as "Beetlejuice" and "Hocus Pocus" are always a good choice, but if your tweens are more daring, they may prefer films like "The Watcher in the Woods" or "Gremlins."
7. Make it a dance party
There's actually a ton of great Halloween music out there, but the most obvious song (besides "Monster Mash") has to be Michael Jackson's "Thriller." So if you're going to have a little dance party, why not challenge the kids to learn the famous dance? There are a ton of YouTube tutorials online that teach the moves and we guarantee your tweens will have a good time, regardless of whether they learn the moves or not!
Popular in the Community