Growing up, religion was an important part of Twysted Miyake-Mugler's life. Born and raised in north Toronto with Jamaican-Angolan roots, he went to church regularly, sang in the church choir, and thought he would become a pastor or a bishop.
Until the church gave him an ultimatum.
For a long time, Twysted had to hide his identity as a gay man. When church leaders found out that he was an active member of the vogueing and ballroom scene —an underground community made up primarily of LGBTQ folks — he was forced to choose between two parts of his identity that both felt instrumental to who he is.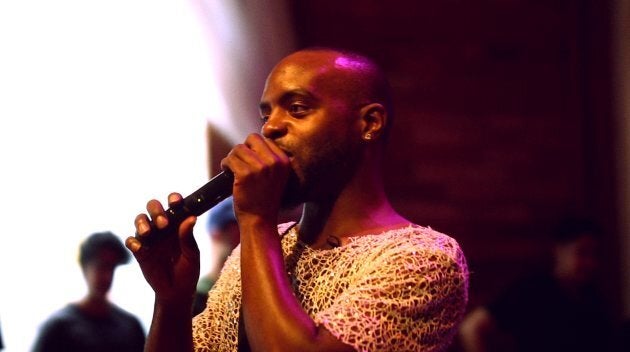 "It gives neglected people an opportunity to actually give what they feel like they could offer for the world," Twysted explains.
Ballroom offers him hope, community and affirmation; where he and others feel supported, accepted and understood.
Twysted says he applies some of the leadership skills he learned at church in his role as a host at balls and leader in the Canadian scene.
"It's still being a pastor. It's just not in a church," he says.
Watch the video above to see more of Twysted's story and learn about the ballroom scene.
Born And Raised is an ongoing series by HuffPost Canada that shares the experiences of second-generation Canadians. Part reflection, part storytelling, this series on the children of immigrants explores what it means to be born and raised in Canada. We want to hear your stories — join the conversation on Twitter at #BornandRaised or send us an email at bornandraised@huffpost.com.