 The U.S. government shutdown has had an interesting side effect for Canada: It has held out the promise of lower mortgage rates, and therefore a stronger housing market.
Not that the housing market needs much help these days. Housing starts jumped 5.3 per cent in September, according to data released Tuesday by Canada Mortgage and Housing Corp., beating analysts' estimates. All parts of the country saw rising starts except Ontario, where they fell 15.6 per cent.
But the housing market could see even more heating, thanks to the U.S. shutdown. That's because, with the economic uncertainty, investors are flocking to bonds, driving down bond yields. Fixed-rate mortgage rates are tied to bond yields, so mortgage rates are going to come down as a result, according to RateSupermarket's mortgage outlook panel.
Story continues below slideshow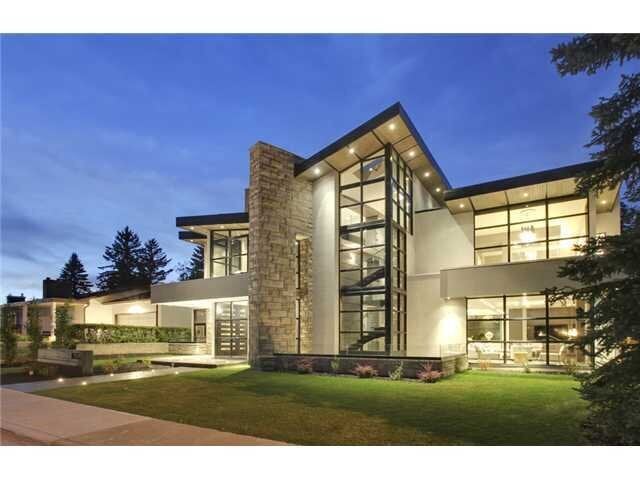 Coolest Houses For Sale In Canada
In a letter to Prime Minister Stephen Harper, Claude Dauphn, president of the Federation of Canadian Municipalities, urged the federal government to help address the shrinking supply of affordable housing.
"Housing costs and, as the Bank of Canada notes, household debt, are undermining Canadians personal financial security, while putting our national economy at risk," Dauphin wrote.
But all bets are off if the gridlock in the U.S. Congress extends past the debt ceiling deadline on Oct. 17.
So the good news for mortgages could be short-lived indeed.
TROUBLE IN TORONTO CONDOS?
"Some have had to walk away from deposits worth tens of thousands of dollars. Others have been forced to borrow from family — or against their principal residence — to come up with final payments on condos that lenders are no longer keen to finance," the newspaper reports.
It's not just a question of lenders being more cautious in today's housing market; tighter mortgage rules brought in by the federal government last year mean many who bought condos two or three years ago now have to make larger down payments than they bargained for, the Star reports.
"This is the hardest environment I've seen for borrowing money in the last 10 years," Toronto condo developer Brad Lamb told the newspaper.
Popular in the Community