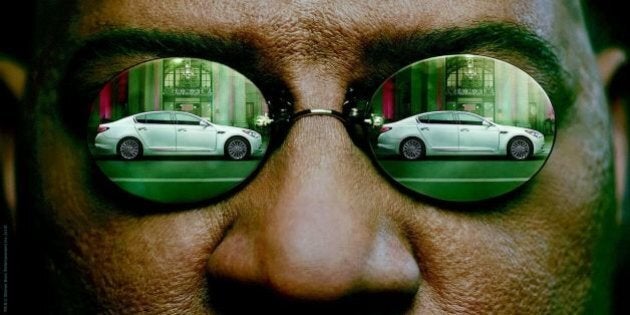 Canadians' long-running frustration with missing out on American Super Bowl ads could soon come to an end under proposals put forward by the CRTC.
In a working paper it published a few weeks ago, Canada's telecom regulator laid out two scenarios to end simultaneous substitution, or "simsub" — the practice of switching Canadian commercials for U.S. ones on U.S. channels when the same program is airing on a Canadian station.
In one scenario, cable and satellite companies would be prohibited from substituting commercials altogether; in the second scenario, substitution would be banned only during live events, such as the Super Bowl.
The CRTC says it has not made up its mind about any of the proposals, and says it put them forward "to stimulate discussion and debate" ahead of a final public hearing on Let's Talk TV, the regulator's forum for talks on reforming Canada's cable and satellite TV regime. That forum runs from September 8 to September 19.
But simsub is so unpopular among viewers that CRTC chairman Jean-Pierre Blais recently wrote a letter to Rogers asking the telecom giant to stop blaming the regulator for simultaneous substitution. Rogers had earlier responded to complaints on Twitter by saying substitution was "due to CRTC rules."
The CRTC implemented the simsub rule in 1971, when cable TV was in its infancy, but it was at the request of broadcasters. CRTC rules allow simultaneous substitution, but don't require it.
Some critics say the practice has outlived its usefulness. E-commerce law expert Michael Geist argues that simultaneous substition forces Canadian broadcasters to give up their independence by always having to broadcast U.S. shows at the same times as they air on U.S. channels.
"Moreover, Canadian programming invariably suffers as a result since Canadian broadcasters often limit their promotion of domestic programs and can rarely guarantee a steady placement in the programming schedule," he writes.
And in any case, Geist argues, technological change is making simsub irrelevant.
"Given consumer ability to watch programs through a myriad of non-broadcast avenues such as cable on-demand features, Internet streaming, personal video recorders, or online subscriptions, viewing a program in its designated time slot is increasingly part of a bygone era."
But broadcasters are likely to fight a ban on simsub tooth and nail. Both Bell and Rogers have suggested that if simsub is removed, they would campaign for "black-out" periods when U.S. channels could not be seen in Canada.
Even some groups that typically side with consumers on such issues have come out in favour of simsub.
"Simultaneous substitution, to this point, does play an important role in terms of the way it feeds into the overall system," said Geoff White of the Public Interest Advocacy Centre, as quoted at the Financial Post. "So, we're not advocating at this point for it to be done away with."