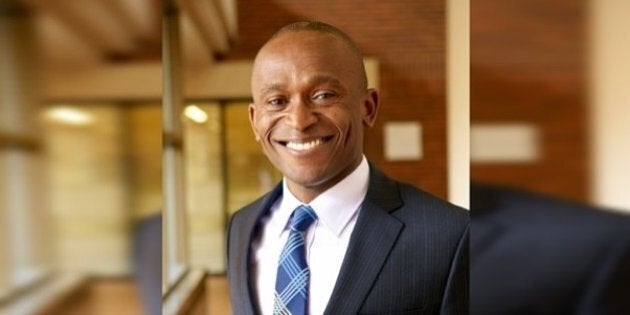 An Edmonton law professor says he was taken aback when the Conservative candidate in his riding told him to "renounce his heritage" if he wants to feel safe under new citizenship legislation.
Ubaka Ogbogu, who teaches at the University of Alberta, said he was eager to chat with James Cumming about his party's support of Bill C-24, which he has been following closely.
Also known as the Strengthening Canadian Citizenship Act, Bill C-24 allows the government to revoke Canadian citizenship from dual citizens convicted of serious crimes such as terrorism.
After Cumming knocked on his door in Edmonton Centre Friday, Ogbogu asked him about the bill that was enacted in June. At first, the candidate was just "reiterating speaking points," Ogbogu told The Huffington Post Alberta in an interview.
But when Ogbogu expressed concern that his Canadian-born daughters could be sent back to Nigeria — his birthplace — if he were ever implicated in a crime, Cumming allegedly responded that the professor should "renounce his heritage."
"Just to make sure I wasn't crazy, I asked him ... and he repeated himself," Ogbogu said. "It was a moment of real honesty."
However, Cumming denied making the remark in a statement to HuffPost on Wednesday:
"The statements attributed to me are completely false.

I merely explained to the individual that Bill C-24 only allows for revocation of citizenship from individuals convicted of the most serious acts of disloyalty to Canada (terrorism, treason, spying, or taking up arms against Canada), and that unless he was planning on committing those acts, he had absolutely nothing to worry about."
Ogbogu said he asked Cumming how long his ancestors have been in Canada — the candidate answered that he was a second-generation Canadian from Britain. "How are we different?" Ogbogu questioned.
The professor said he fears the Conservatives are sending the message that "you are not truly Canadian if you are from somewhere else."
While an apology would be nice, Ogbogu said he hopes Cumming's comments spark a more meaningful discussion.
"An apology is not necessarily just for me. An apology should be for anyone made a second-class citizen," Ogbogu said, adding that he would like to see Cumming elaborate on his comments, perhaps in a public debate on the issue.
Cumming's opponents jumped on the alleged comment.
"The comment Mr. Cumming made to Professor Ogbogu was entirely inappropriate," said Randy Boissonnault, the Liberal candidate for Edmonton Centre. "I firmly believe that a Canadian is a Canadian is a Canadian."
NDP candidate Gil McGowan echoed that sentiment.
"Mr. Cumming's reassurances about Bill C-24 are weak at best, deeply offensive at worst," McGowan told HuffPost. "Canadians should embrace their heritage, not renounce it out of fear."
He added, "Conservatives who spew intolerant rhetoric should be ashamed of themselves."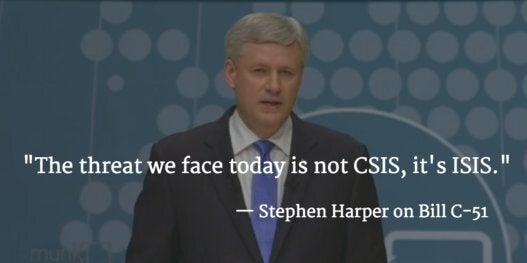 Best Quotes From Canada Election Munk Debate On Foreign Policy