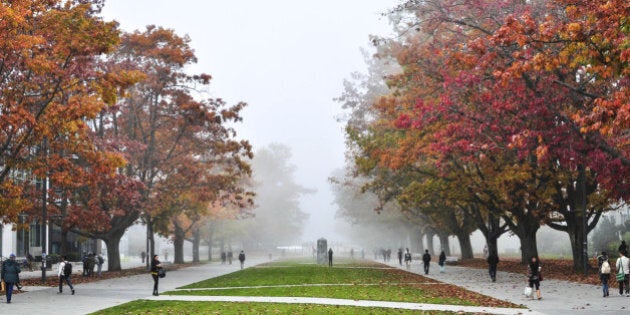 Staff at the University of British Columbia (UBC) have written an open letter to students apologizing for "not demanding better" when it comes to the institution's sexual assault policies.
The letter, dated Jan. 6, acknowledges "serious problems" with the university's procedures, including how "some students and alumni who brought forward reports of sexual assault have suffered additional harm" because of those failures.
Over two dozen faculty members signed the document, which can be read here.
Philosophy associate professor Jonathan Ichikawa tweeted the document on Wednesday and invited more staff to add their names to the list.
UBC complainants call out shortfalls
At least six women claimed that Mordivinov, 28, had assaulted or harassed them. According to the report, four of those women made complaints in 2014, but Mordivinov wasn't expelled until a year later.
Interim UBC President Matha Piper issued a statement after the "Fifth Estate" investigation aired, acknowledging the university needed to be better.
"I want to apologize to the women in these cases who feel they have been let down by our university," she said. "While the university had to wait until it had the necessary facts to take action, I acknowledge that the process took too long."
Former student plans human rights complaint
A day after Piper's statement was released, UBC alumna Caitlin Cunningham came forward, revealing she had "an extraordinarily difficult" experience when she tried to file a complaint about being assaulted.
"I think I've been more traumatized by the process of reporting than I was traumatized by the incident of assault," said Cunningham, who graduated in 2014.
"The system is broken. It's in all ways broken. I don't think there's any other way to put it."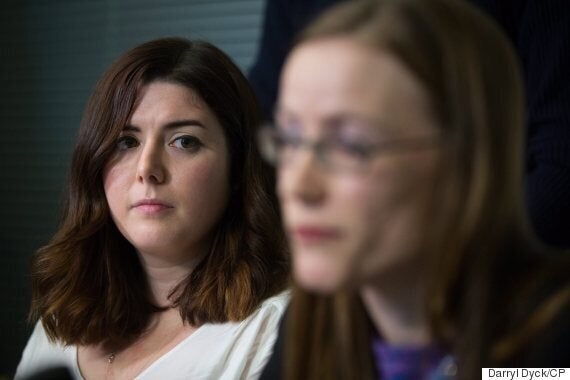 Former UBC students Caitlin Cunningham, left, and Glynnis Kirchmeier speak to reporters in Vancouver on Nov. 22, 2015. (Photo: Darryl Dyck/Canadian Press)
Glynnis Kirchmeier, also a former student, said she approached school administrators after observing instances of alleged sexual misconduct by a fellow student beginning in 2011 and continuing through 2014.
She accused the university of failing to act. Kirchmeier said she planned to file a human rights complaint by the end of 2015.
"UBC's chance to do the right thing is over," she said at a press conference on Nov. 22.
At the time, associate vice-president of equity and inclusion Sara-Jane Finlay said the university would be reviewing its policies, but didn't specify when such a study would be launched nor who would lead it.
Faculty who signed January's open letter pledged to "take an active part" in creating better procedures that would be in place no later than September of 2016.
With files from The Canadian Press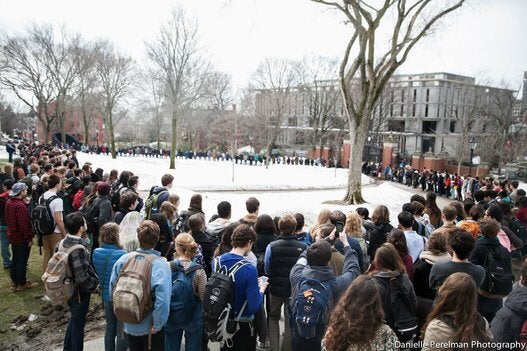 Students Protest Brown University's Handling Of Sexual Assault Cases