Uber has already ruffled the feathers of Toronto's taxi industry and now it looks like it's taking on another established transportation player: The Toronto Transit Commission (TTC).
The ride service will roll out its UberHOP service starting Tuesday, Dec. 15. The option allows users to carpool with up to four other riders along pre-selected routes for a $5 flat fee.
Under Ontario law, only the TTC can function as a "local transport system" in Toronto.
The comparisons are evident. So far there are four routes to take commuters into the city's financial district: Liberty Village, Fort York, City Place and the Distillery, all areas serviced by the 504 King, 501 Queen and 505 Spadina streetcars.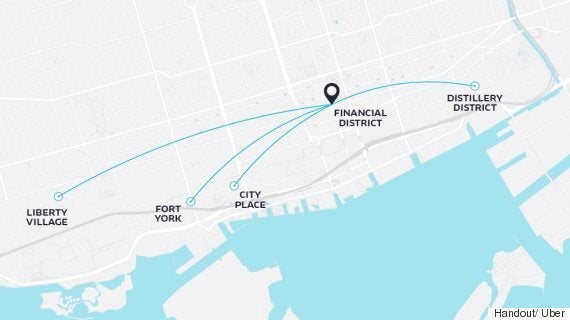 UberHOP uses the city's financial district as as a drop-off point from 7 a.m. to 10 a.m. Service resumes around evening rush hour, from 4:30 p.m. to 7:30 p.m., to ferry riders back. The company says these routes were pre-selected due to the high volume of traffic, and is taking suggestions for additional routes.
"These four neighbourhoods are high-density areas, with large numbers of people going back and forth to the downtown core, with not many efficient transit options," said Uber Canada's general manager Ian Black, in an interview with the Toronto Star.
While the company is billing the option as a means to tone down city gridlock, the TTC's CEO isn't buying it.
Those rules apply to larger vehicles. This is considered the same as a limousine trip or UberX trip.
Uber, for its part, says UberHOP isn't a bus service. Rather, it's a means of getting more patrons into UberX SUVs or minivans.
"Those rules apply to larger vehicles. This is considered the same as a limousine trip or UberX trip," Black was quoted in Metro as saying. "It's an opportunity to take existing Uber rides and give them high occupancy."
The new feature also comes at a time of unrest among cab drivers over the arrival of Uber. The city is in the midst of drafting new rules and regulations for the service, but until that happens, it's business as usual for Uber.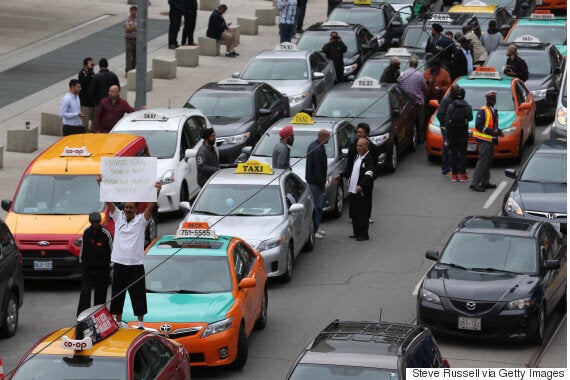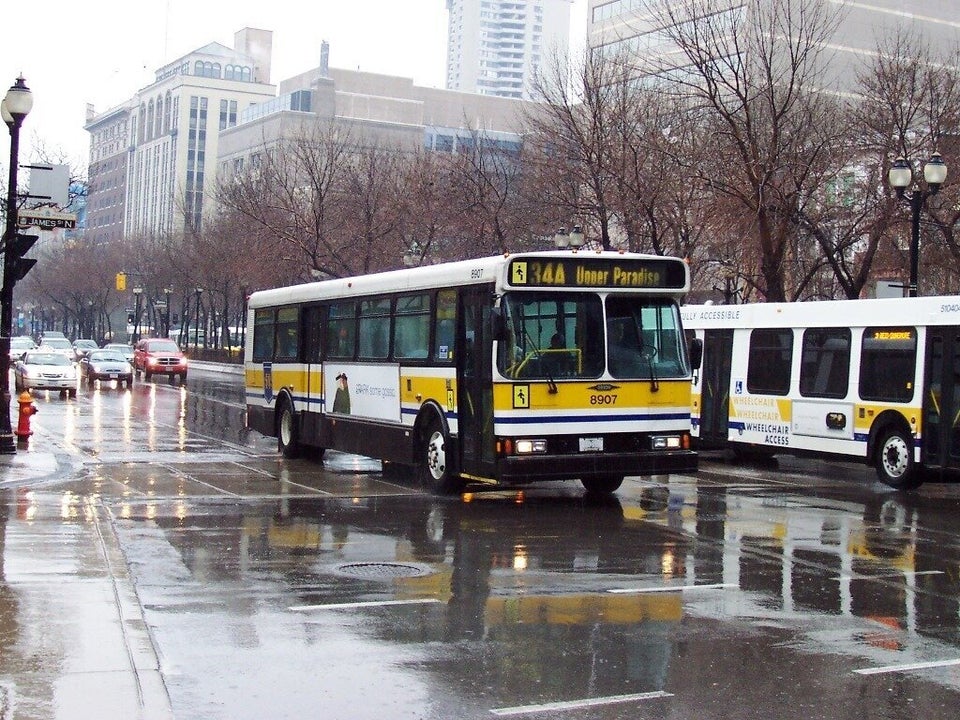 Canada's Best Cities For Public Transit