Ugly Christmas sweaters aren't just for humans anymore.
A company based in Chilliwack, B.C. has created matching ugly Christmas sweaters that fit both people and pooches!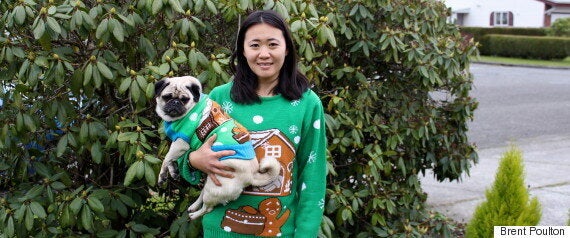 This pug is looking very snug in his sweater.
Owner Brent Poulton told The Huffington Post B.C., "In the dog sweater market, there really doesn't seem to be a lot of innovation. We wanted to be different and do things differently."
One human-sized sweater runs about $50, while the puppy sized equivalent will cost $20. So now owners can reallylook like their pets.
Look how adorable these pups and and their parents are with their matching Funky Tail sweaters: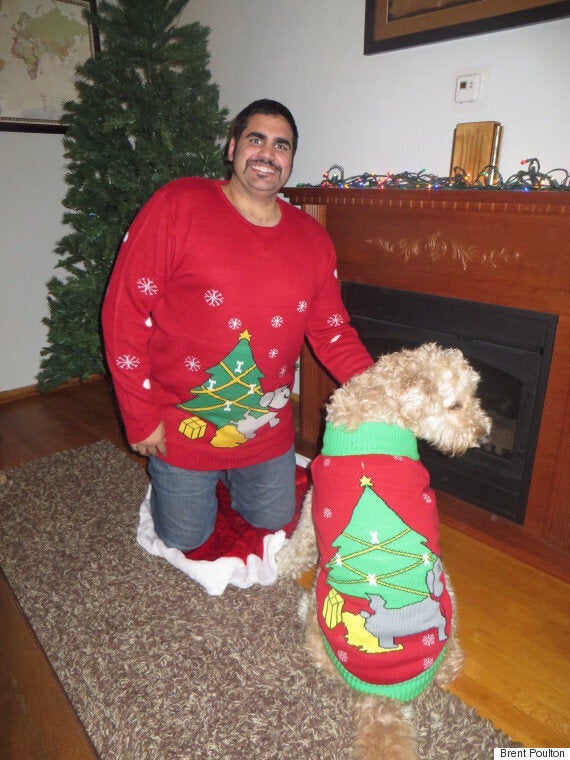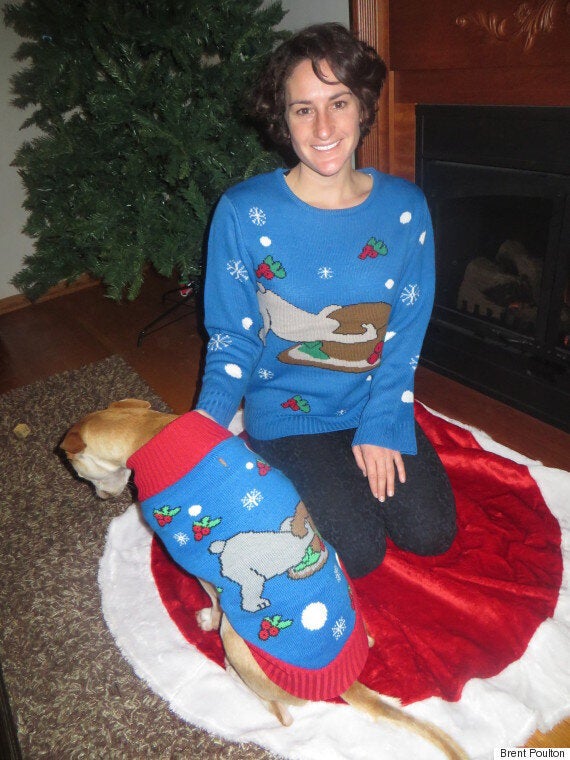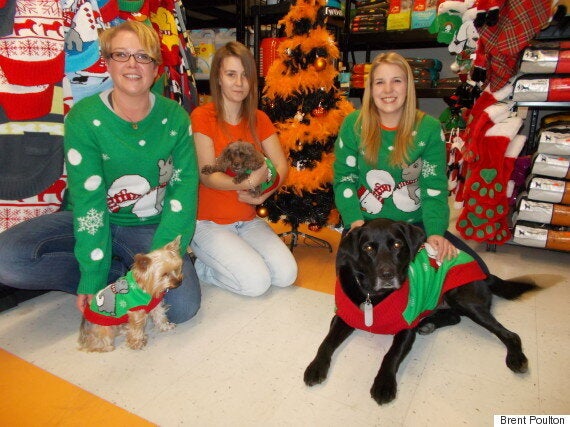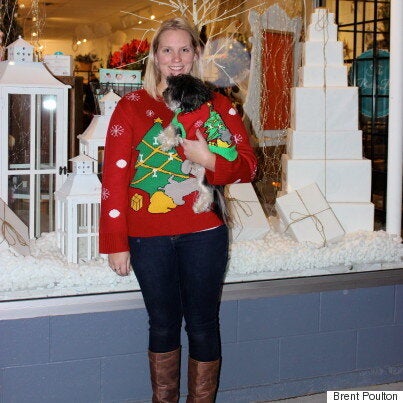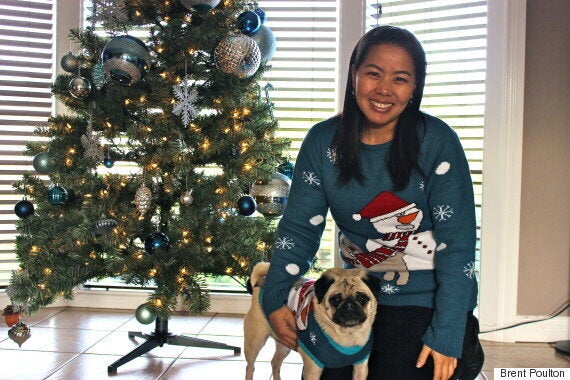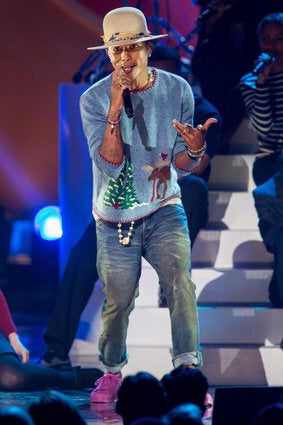 Celebrities In Ugly Christmas Sweaters