Canada's economy has been on a tear the past six months, with output and jobs beating expectations (at least until the most recent jobs report).
But there's one aspect of Canada's economy that's positively in the dumps: The loonie, which according to Bank of Montreal senior economist Sal Guatieri, is the "worst-performing major currency this year."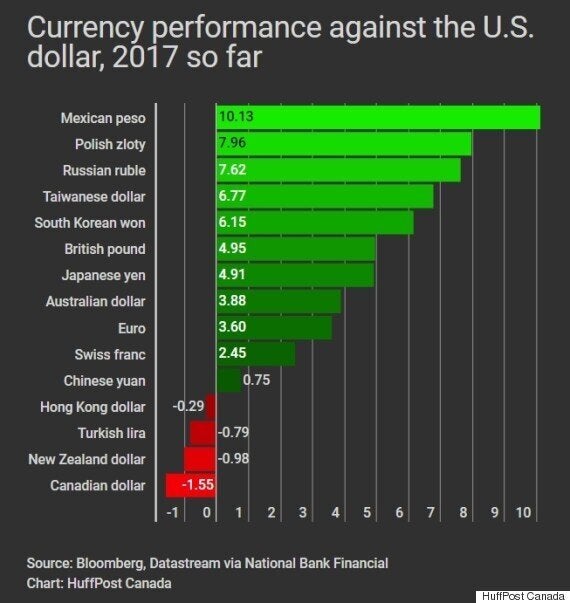 The loonie "is the ugly duckling of the currency world in 2017," declared National Bank Financial senior economist Stefane Marion.
Typically, when the world's currencies rise against the U.S. dollar, the loonie follows. But this time around, the Canadian dollar's performance has been even worse than the U.S.'s.
"This type of disconnect is extremely rare," Marion wrote in a client note Thursday. He estimated that the loonie is the most disconnected it's been from the U.S. dollar's movements in more than a decade.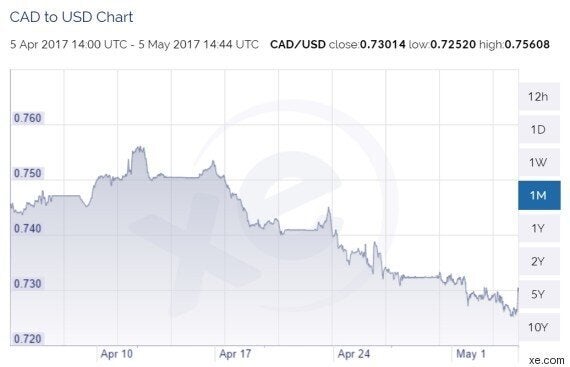 So why is this happening?
Guatieri and Marion both suggest currency traders are worried about Canada's economic prospects.
"Growing fear about the housing market, coupled with the threat of U.S. trade sanctions and a dovish Bank of Canada have fuelled the negative sentiment against the Canadian currency in recent weeks," Marion wrote.
Guatieri notes that increased oil production in the U.S. and a "nagging trade deficit" in Canada are also pushing the dollar down.
Many experts say the Bank of Canada wants the loonie low — hence its somewhat pessimistic reports on Canada's economy.
While a lower loonie makes imported goods more costly for businesses and consumers, it also makes Canadian exports and Canadian labour more competitive globally.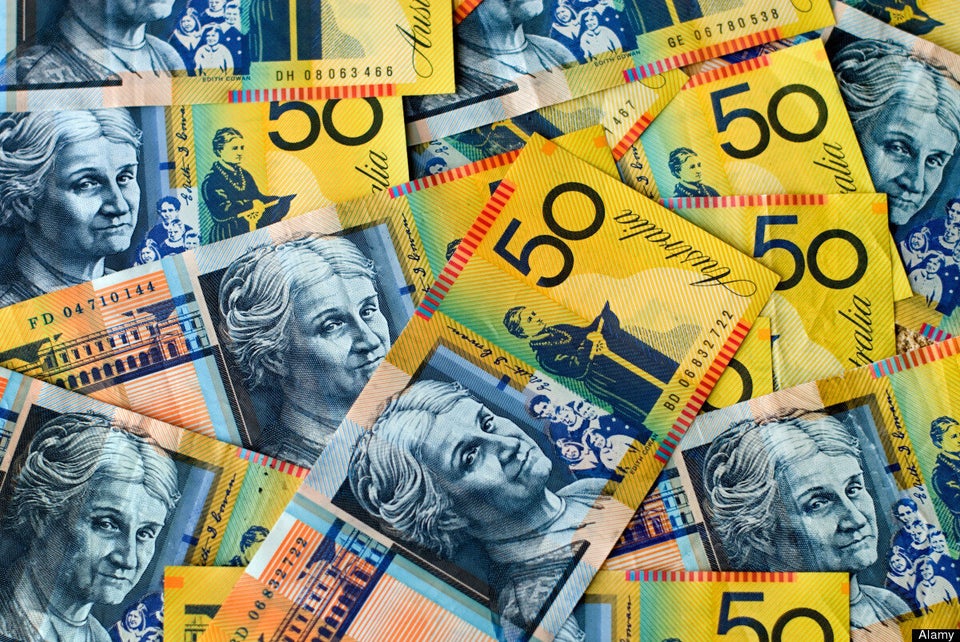 Cool Currencies Of The World